Gone or the days, our only resource for learning and enjoying music was the CDs and DVDs. Now there are plenty of Apps for musicians are available both free and paid subscription. The music apps help the musician to access any track by any singer with fewer clicks. There are multiple types of apps for musicians- they are music streaming apps, storage apps, and music store apps. In addition, these music apps are faster, and we could easily personalize the content, instant access, interactive engagement with the knowledge source. Above all, there are different types of apps for musicians, like music production apps, music recording apps.
The Apps for musicians helps them to access their audience directly. The artists could easily get numerous invaluable insights from the audience as well as the listener. Therefore, with the help of these music apps for musicians, they can work independently and generate passive income. Moreover, the music apps are not only for entertainment; it is also a source of information. The music industry revolutionized because of technological advancement.
There are various type of apps for Musician, they are:
The songwriting and digitalizing apps 
Emulators apps for Musician
Each type of these apps has its unique function, and no musician needs all of them. But each app for musicians has their role, and it makes work easier at a lesser cost. Therefore,  the following apps for Musician are compiled on the general needs of Musician, and it is at your disposal to select the one which best suits your need to streamline your music carrier for better results.
Best Music Production Apps for Musician
GarageBand-
GarageBand turns Musician's iPhone into touch instruments with a full-featured Recording studio. It is easy for musicians to make music anywhere, and everywhere they wish. Above all, It helps the musicians to create beats like a pro. Live Loops helps the musicians to create music of their own. Use classic apps and stompbox effects when you connect their Guitar or Bass and record the performances up to 32 tracks.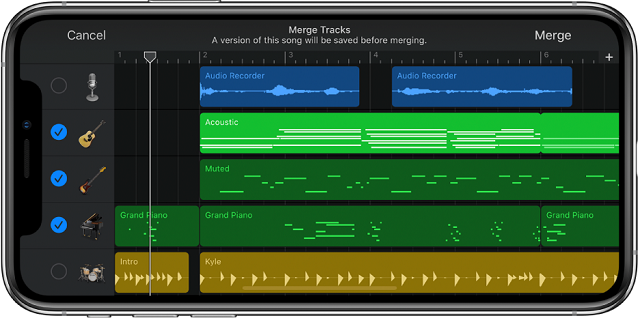 Features:
Live Loops
Play your iPhone like an instrument
Drummer for iOS
Try Remix FX to perform DJ-style effects
Use Alchemy Touch Instrument
Download free instruments and loops
Use Smart devices to sound like a virtuoso
And more
Create their song anywhere on their go, record, and remix your song with up to 32 tracks using loops and touch instruments. In addition, Musicians can keep their songs across all devices using iCloud storage.
Audio Evolution Mobile Studio
Audio Evolution Mobile Studio helps Musician to record your song ideas and mobile productions. In addition, it helps them to edit their creations with virtual instruments, mixer automation, and audio loops to enhance your creativity option with unlimited revisions.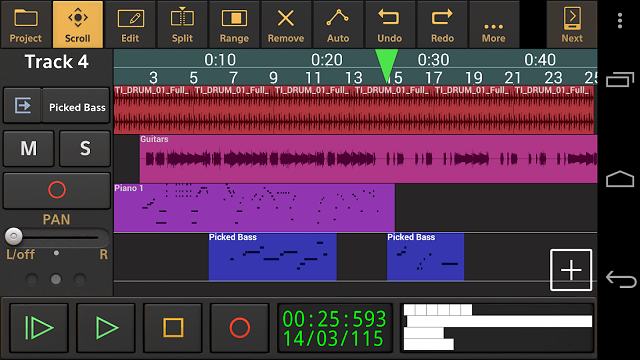 Features:
MIDI Sequencing
Multi-track recording and playback
Automation of audio mixing with pre-defined parameters
Mixing down stereo WAV, MP3, AIFF, FLAC or OGG file
Vocal tune with two voice harmonizer
Real-time effects and offline effects
Above all, even an absolute beginner can find a way to sing and record their favorite song in two voices. In addition, it is a complete portable multitrack music studio that will replace your old-style recorder.
iMaschine 2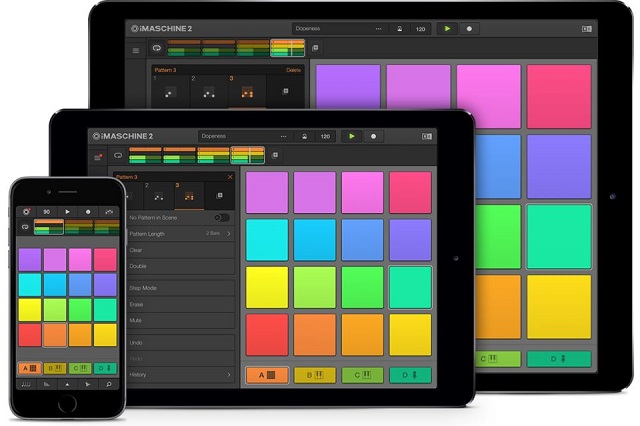 Musicians can make your music anywhere with iMaschine2 and share their creations with the world.
Create user's beat on 16pads with professional sounds
Add melodies and baselines with the Smart Play Keyboard
Spice up your track with iTunes
Edit and Rearrange you're your track on the go
Quickly create beats with step mode without finger drumming
A varied collection of drum kits, instruments, and projects from famous artists is available. Above all, Helpful tips and tricks are handy in the notification area. It is available in three different hardware versions, namely Maschine Studio, Maschine, and Maschine Mikro.
iReal Pro – A music Book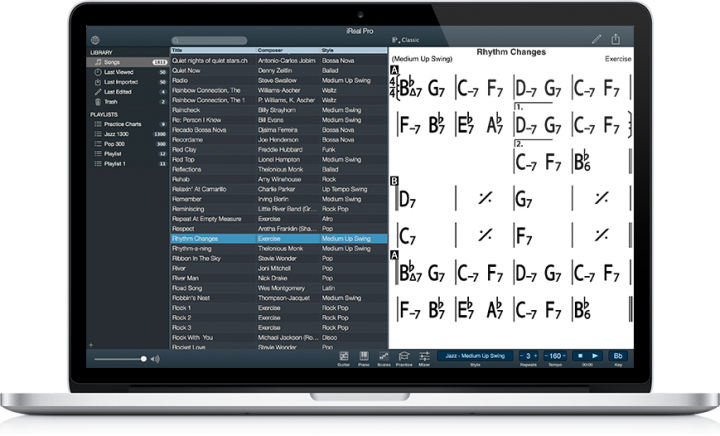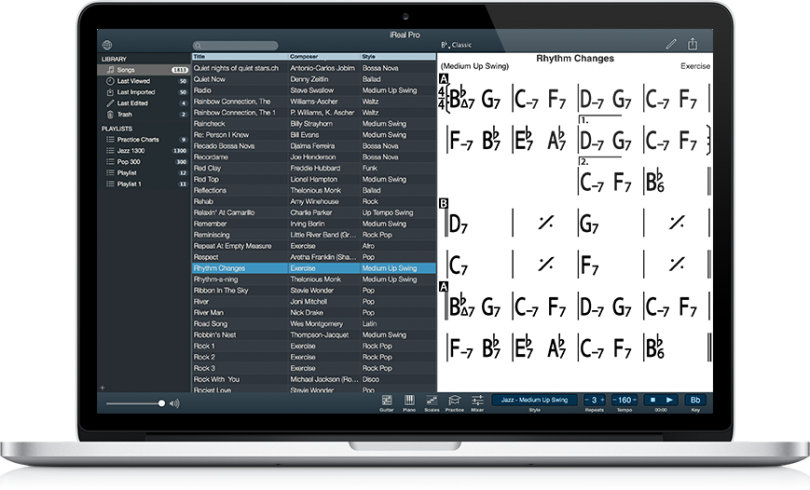 iReal Pro is an easy tool to help the musicians of all levels practice and perfect their skill. Above all, it stimulates a real-sounding band in your practice secession.
iReal Pro let you create and collect chord charts together for ready reference
Practice with realistic sounding Guitar or Piano with Drum accompaniments
Use your virtual band during your practice
Best Emulator Apps for Musicians
Animoog Apps for Musicians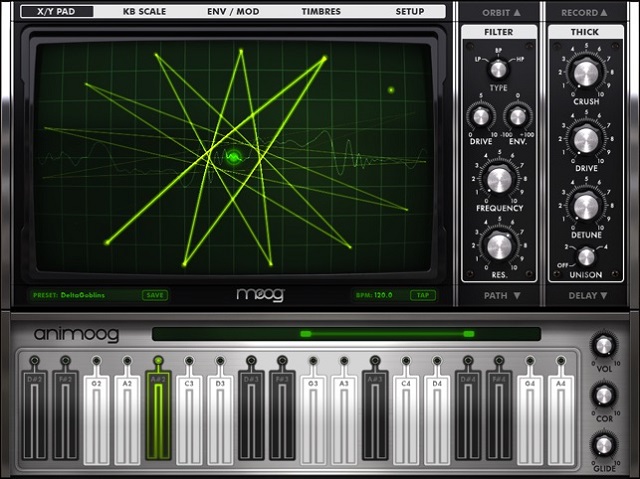 Animoog is the first professional polyphonic synthesizer exclusively designed for iPad. And it allows musicians to move through the two-dimension space with unique timbres. In addition, it helps musicians to bring their iPad based music production to the next level.
Features:
It posses library of timbres derived from analog waveforms
Polyphonic Modulation is available
Harmonic Pitch Shifting to manipulate
Delay Module working with ping pong delay
The Animoog for iPad cannot be used on the iPhone and vice versa.
Caustic 3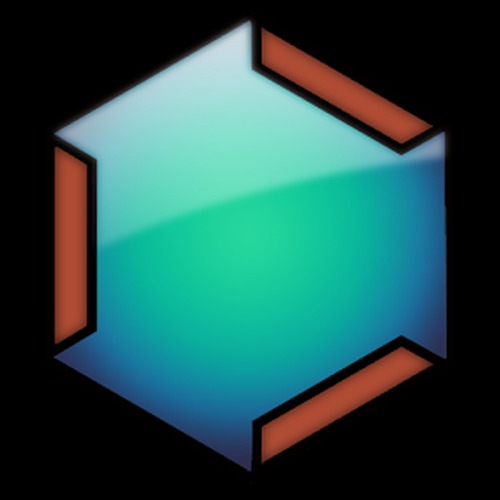 Caustic 3 is a music creation tool fully optimized for mobile devices to experience your music in real-time.
Features:
Rack supporting special effects
Mixer Desk with reverberation and Delay Effects
Song sequencer
BeatMaker 3 Apps for Musicians

The BeatMaker 3 Music production Studio offers unmatched efficient, spontaneous audio and MIDI workstation. In other words, it streamlined to shape your thoughts, creativity, and skills effectively with the performance tools available.
Feature:
Craft your instruments from 128 Pads available with multiple dimension
Sculpt your ideas with their unique layering system.
Song Editor offers the latest state of the art sequencing features
Flexible Scene Mode streamlines your remixing and live performance in a novel way.
The sound store of BeatMaker 3 includes premium and exclusive content to the Musician's library. In addition,  their USB audio interface supports multi-channel recording with input/output routine.
Korg Kaossilator Apps for Musicians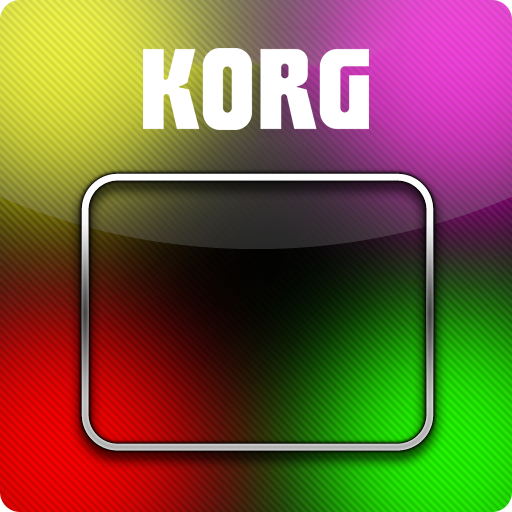 Korg Kaossilator is the latest synthesizer app that allows the Musician to enjoy the music using the touch panel. Therefore,  Musicians can play a wide range of sounds with a single finger. Above all,  Musicians can easily create songs and tracks with these apps for musicians.
Features:
Create songs and phrases by stroking, tapping and rubbing the touch screen
150 inbuilt sounds to perform the best music style
Scale/Key helps you to eliminate wrong notes
Loop Sequencer lets the Musician layer up to five musical parts
Song Writing and Recording Apps for Musicians
SongWriter Pad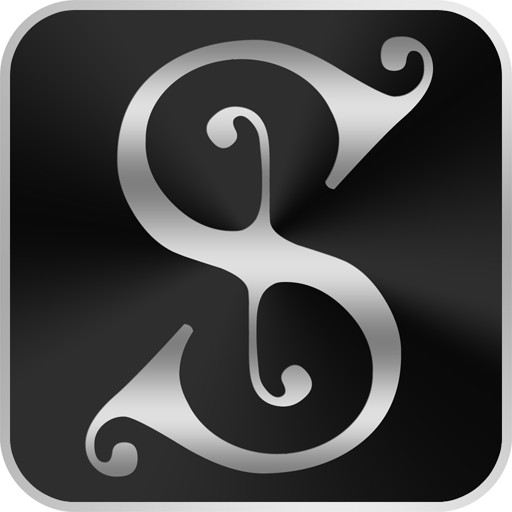 Songwriter Pad is one of the best creative tools for a songwriter. Every need of a songwriter is available within the app. In addition,  it helps the musicians to eliminate writers' block, thereby allows musicians to write their lyrics easily.
Features:
The emotion-based word and phrase generator helps musicians to generate ideas
Rhyming dictionary available
With the help of a tool, musicians can easily insert chords within the lyric
Import their beats and record their vocal ideas
Musicians can write and store Their songs and lyrics in SongWriter Pad.
MuseScore
MuseScore contains large sheet music archive of your choice (Piano, trumpet, violin, percussion, and more)
Features:
Tempo and Transpose Sheet Music
Set Volume and visibility of each instrument
Use metronome
Loop Tool to loop any part of the song
Hokusai Audio Editor Apps for Musicians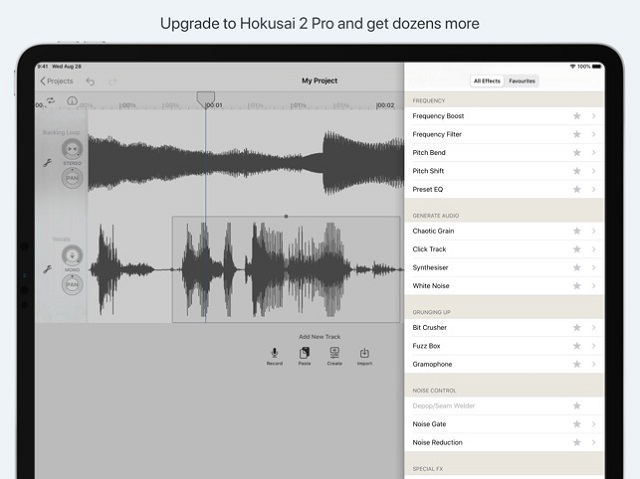 Hokusai audio editor is a multi-track audio editor for Apple products. Musicians can edit as many tracks as he wants side by side and mix them as you preferred.
Features:
Streamline Your tracks for a clean and clear view
Live Scrubbing
Tools to control your volume levels, reverse time and synthesis
Apps for Musicians – Mobile SheetsPro Music Viewer
Mobile SheetsPro helps musicians to access any score in their library in seconds.
Features:
Offer multi-mode of operations like two pages side by side etc.
Hands-free page turns
Annotations for marking up music
Metronome with multiple display and sound effect
Smart Buttons that can be inserted within the score for editing
Flat Music Score and Tab Editor
The Flat is an elegant easy to use music notation editor on iOS14. In addition, Flat lets musicians create edit, playback, and print the music sheet easily.
Features:
Intuitive interface for a music notation editor
Helps to read and write music notation and guitar tabs
Auto-completion wizard help you add chords
Transpose by key, interval, and tone
Backing Track Studio
Backing Track Studio is a backing track player indented for live music and Bands. It offers auto-pause function and support for remote pedal devices
Features:
Auto pause and auto playback function when backing your track finishes
Multiple Playlist for different events
Automatically remove songs when finished
Best Apps for Musicians While they are in Tour
Cleartune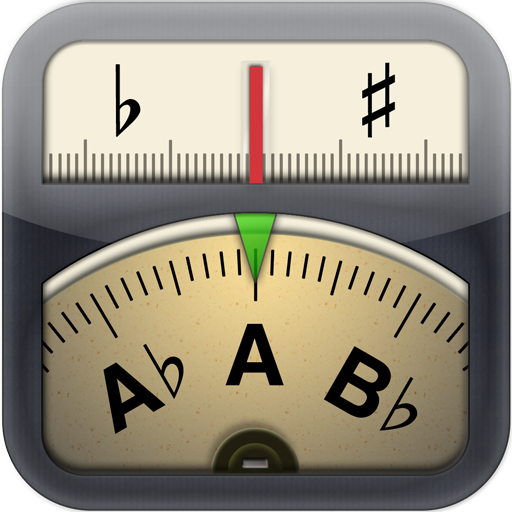 Cleartune is an instrument tuner and pitch pipe to tune musical instruments accurately with the help of a built-in mic. Tuning a violin is a tough job, but Cleartune does that more effectively.
Tuner-gStrings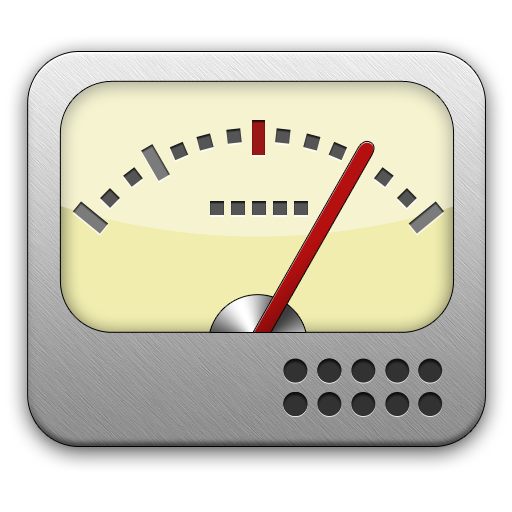 Tuner-gStrings is a tuner application for sound Pitch and intensity. In addition,  it helps musicians to tune their musical instruments like violin, Bass, Guitar, Piano, and other wind instruments.
Features:
Built-in available for multiple instrument tuning
User define custom tuning made easy
List of built-in temperaments
User preferred temperaments
Pitch Pipe etc
Decibel X- dB Sound Level Meter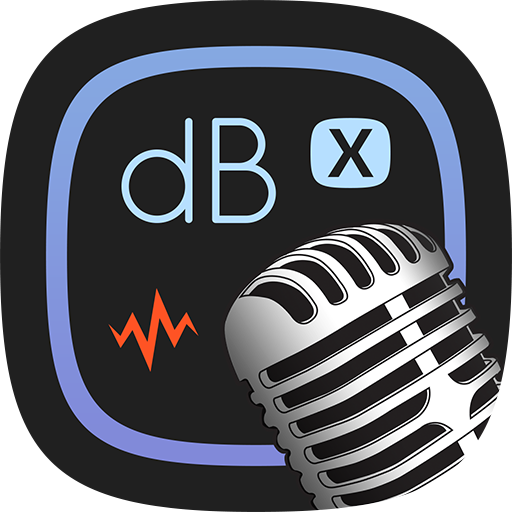 Decibel X is one of the best noise meter app that is highly reliable with per-calibrated measurements and support. Above all, It turns your iPhone into a professional sound level meter.
Band Mule
Band Mule apps is a band organizer with a band calendar tool. Above all, Band Mule  offers private chat facility within the band, shares files, shares songs, and more within the group. In addition, it is one of the best apps for Musicians when they are on Tour.
In conclusion, if I have missed any of the best apps for musicians in this blog post, kindly let me know.