Decision making for buying a new laptop involves plenty of factors to consider. Apart from budget, checking its specifications like hardware, etc., we also need to find whether we need a laptop of the regular model, touch screen gaming laptop or to opt for the best touch screen laptop.
The touch screen feature is the latest addition in laptop technology, and it is trending now. Like any other laptop touch screen laptop also have its pros and cons—the touch screen feature found in 2 in 1 laptop, convertible and non-convertible models. Before selecting the best touch screen laptop, let us know the critical elements of the touch screen laptop. The touch screen is the display of the computer that you interact with by touching it.
There are only two types of Touch screen used on the laptop. They are resistive touch screen and capacitive touch screen.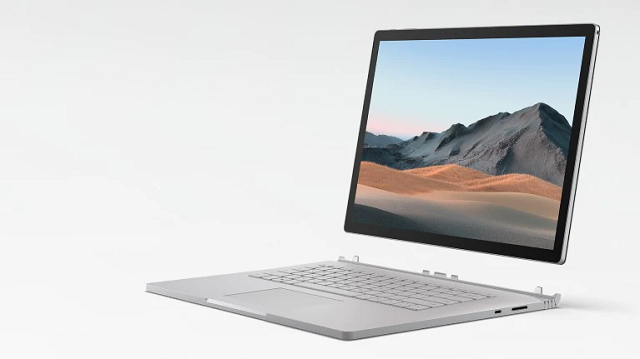 Working on the touch screen laptops:
The Resistive type Touch Screen:
The resistive touch screen composed of two layers which have a sensitivity to electric current and they are kept apart without touching each other. The top layer behaves as resistive, and the bottom layer as conductive. When you touch the top hard layer hardly with your finger or pen, it bent little and moved closer to the conductive layer. Since both of the layers are current-carrying conductors, the resistive layer modifies the electric impulses in the conductive layer, and the software acknowledges the pulse and acts accordingly with the application module.
The Capacitive type Touch Screen:
The capacitive type touch screen has only one layer with an electric current. Moreover, this layer has a two-dimensional reference of co-ordinates. When you touch the screen with your hand, which has electrical charges in nature, creates some capacitance between your thumb and layer at the point of contact. The software acknowledges and read the co-ordinates of the end of the contact and takes care of the rest of things according to the program. If you are wearing gloves or any covers to your fingers, the touch screen could not work.
Advantages of a Touch Screen Laptop:   
The touch screen laptop makes the navigation quick and convenient.
It performs more tasks very quickly and easily compared with the trackpad or with mouse
Launching multiple applications and faster navigation between them is very easy.
During your trackpad or mouse malfunctions, you can rely on your touch screen feature.
Art creators and designers will find the touch screen features in their laptop of specific models with the stylus are more convenient and easy to use.
The touch screen of the touchscreen laptop is glossier to get better response for touch. Screen comes with better colour accuracy excellent brightness. Latest touch screen laptops come with higher resolutions.
Disadvantages of Touch Screen Laptop:
The touch screen laptop is costly because of the touch screen feature. Besides, the touch screen of the laptop need higher- resolutions screens hence are too expensive.
The touch screen laptop hardware need to interact with the touch screen software application continuously it drains the battery very quickly
They are heavier than most of the regular laptops because of the components of the touch screen laptops.
You can work with the touch screen laptop conveniently under the dim light. Under the direct bright light, it will strain your eyes.
Non-touch screen and touch screen laptop: Which one is better?
Touch screen laptops more productive, aesthetic. They are more feasible for skill-based tasks like creative work. These laptops offer quick navigations that help to complete the job faster, and they have exceptional colour precision and brightness.
Even though they have some disadvantages like more weight, more expensive, quicker battery drains also.
Therefore you opting for a best touch screen laptop is purely based on everyone's need and the budget.
Everyone has their own choice; hence we are reviewing here some of the best touch screen laptops for your perusal.
The Best touch screen laptop you can buy now:
HP Spectre x360
Microsoft Surface Go
HP Pavilion x360
Dell XPS 15
Razer Blade 15 Studio Edition
Google Pixelbook Go
Asus ZenBook Pro Duo UX581
Best touch screen laptop by HP
HP Spectre x360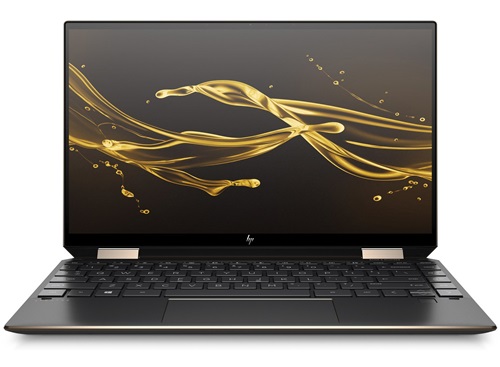 HP Spectre x360 is ultra-compact convertible laptop. Besides, Spectre x360 has a high definition, borderless display with Corning Gorilla Glass. Moreover, x360 has extraordinary battery support with innovative privacy features like a webcam kill switch. Apart from that, you can experience incredible speed for streaming videos, thanks to the 10th generation processor.
Some unique features of HP Spectre x360 are mic mute button, HP TrueVision HD IR Camera with a digital microphone and Bang & Olufsen Dual speakers.
Specification of Spectre x360:
Operating Systems- Windows 10 Pro 64
Processor- Intel Core i7-1065G7 10th Generation
Memory- 16 GB LPDDR4-3200 SDRAM
Hard Drive- 512 GB
Display- 13.3″ diagonal FHD Bright View micro-edge WLED-backlit multi touch-enabled edge-to-edge glass with anti-reflection (1920 x 1080)
Speakers- BANG & OLUFSEN technology, Dual speakers
Warranty- 1 Year limited warranty
HP Pavilion x360
HP Pavilion x360 is Sleek, compatible, convertible 14″ full HD touch screen laptop. Sleek unimetal body with the bright, responsive 360-degree rotating display with good battery life.
Features HP Pavilion x360:
Operating Systems- Windows 10 Home 64
Processor: 10th Generation Intel Core i7 processor
Memory- 16 GB DDR4-2666 SDRAM
Hard Drive- 500GB to 1TB
Graphics- NVIDIA GeForce
HP Active Pen with HP Trendsetter Bag
HP Pavilion x360 Price 499.99$
Best Touch Screen Laptop- Microsoft
Microsoft Surface Laptop 3: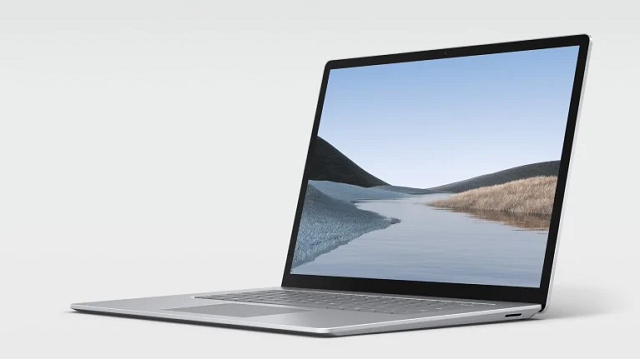 Microsoft Surface Laptop 3 is similar to a luxury touch screen laptop. It is gorgeous. Has 13.5-inch high-resolution display. It comes with Intel, next-generation processors. Laptop 3 has an attractive keyboard, with stellar glass trackpad. Laptop 3 recharges to 80 per cent charge less than an hour. Thanks to Microsoft's new fast charging feature. Though it is a costly, it is worth the price. The surface laptop 3 has 3:2 aspect ratio. It is not a gaming laptop. But, you can play almost all of the games but not all of them.
Features:
Display: 13.5 Or 15 inches touch screen, PixelSense Display and 10 points multi-touch Surface Pen enabled
Storage: Removable solid-state drive up to 1 TB
Memory: 8GB or 16GB DDR4 RAM
Graphics: AMD Radeon RX Vega 11 Graphics Microsoft Surface Edition
Processor: Quad-core 10th Gen Intel Core i7-1065G7 Processor
Camera: Windows Hello face authentication camera
Operating system: Windows 10 Home
Warranty: 1-year limited hardware warranty
Best Touch Screen Laptop- Dell
Dell XPS 15
Dell XPS 15 is a premium laptop from Dell. XPS 15 is a perfect 15.6″ laptop with attractive OLED display option. Its borderless display maximizes the screen size. The OLED display's self-lighting pixels can switch off automatically to achieve deep contrast. The anti-reflective screen together with 500-nit brightness on the UHD display delivers the picture beautiful from any angle. The user-friendly touch display allows you to interact with ease. XPS 15 gives perfect battery support for more than 20 hours. The body cut with precision from a single block of aluminium for a sturdy, beautiful chassis for maximum durability. Dell XPS 15 received the Best of Innovation Award in 2018.
Features:
Display: 15.6″ OLED touch screen
Processor: 10th Generation Intel Core i7
Graphic card: NVIDIA GeForce GTX 1650 GPU
Memory: Up to 32 GB RAM
Storage: 1TB
Operating system: Windows 10 Home or Windows 10 Pro
Price: starts from 1000$
Best Touch Screen Laptop from Google
Google Pixelbook Go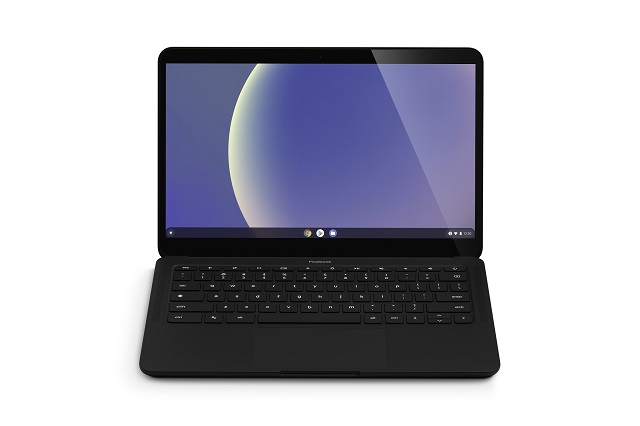 Three models out of four Pixelbook Go come with touch screen. Pixel Go, a solid performer comes with 13.3 "display with good battery support. Bezels on the top and bottom of the screen are on the high side, but the screen bright. However, Pixelbook Go packed into a superslim magnesium chassis. The trackpad at the underside of the keyboard is big. It doesn't have any kind of biometric authentication like the fingerprint scanner. Pixelbooks use Intel Y-series chip and comes without a fan. $999 model Pixel Go has 16GB of RAM and $1,399 model with a 4K screen. Google's Pixelbook Go have battery support for 12 hours.
Features: 
Processor: 8th Generation Intel Core i7
Memory: 8GB / 16GB of RAM
Storage: 64GB / 128GB / 256GB SSD
Display: 13.3-inch, 16:9 touch screens
Best Touch Screen Laptop- Razer
Razer Blade 15 Studio Edition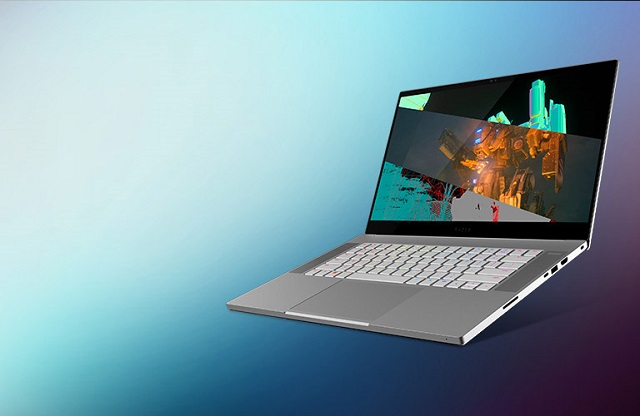 Razer Blade 15 Studio Edition is a 4K OLED touch screen laptop. Studio Edition laptops deliver professional quality displays, driving resolutions up to 4K. Each display is custom tested and calibrated to ensure precision and excellence. 10th Gen Intel Core mobile processors rule incredibly fast content editing to tackle creative tasks easily. Above all, It visualizes stunning photorealistic models as you create virtual worlds in real-time with hardware-accelerated ray tracing.
Features:
Processor: 10th Gen Intel Core i7
Operating System: Windows 10 Home
Storage: 256GB SSD
Memory: 16GB Dual-Channel RAM
Graphics: NVIDIA GeForce GTX 1660 Ti 4GB
Display: 15.6″ Full HD
Best Touch Screen Laptop
Asus ZenBook Pro Duo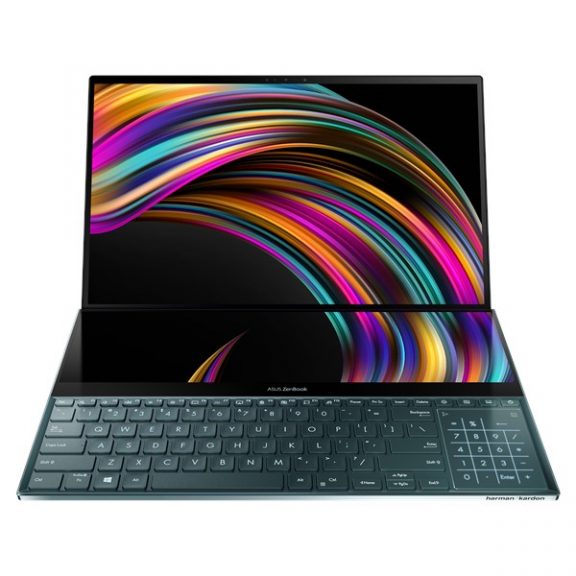 Asus ZenBook Pro Duo designed to deliver the best workflow efficiency. The 4K ASUS ScreenPad seamlessly work with the main 4K UHD OLED touch display.
Features:
Processor: Intel Core i9-9980HK processor
Operating system: Windows 10 Pro
Graphics: NVIDIA GeForce RTX 2060
Display: 15.6″ OLED 4K Touch Screen
Memory: 8GB / 16GB / 32GB DDR4 RAM
Storage: 1 TB SSD