Developer conferences are becoming a new craze among the tech enthusiasts and keen fans of tech companies. Facebook has finally decided to start the registration for the annual F8 developer conference event which is expected to take place during April 18-19 2017. Interested developers can register themselves for this F8 developer conference before February 21. Only breaking point for this coveted developer conference is that the ticket has been priced at $595 which is simply too much to ask.
Facebook is set to change things drastically
Facebook has already stated that it will be shaking and switching things up drastically with 2017 F8 developer conference event. So far Facebook developer conference has been held at the San Francisco but going forward this year this event will take place in San Jose for the first time.
The reason cited for the change in place is attributed to the fact that San Francisco facility isn't big enough to handle the footfall. Like each year developers can expect some brand new products features from Facebook to boost the popularity and usability of its ever expanding social media platform in the world. This year's developer conference will have as many as 50 different developer sessions focusing on various things related to its platform, APIs and tools.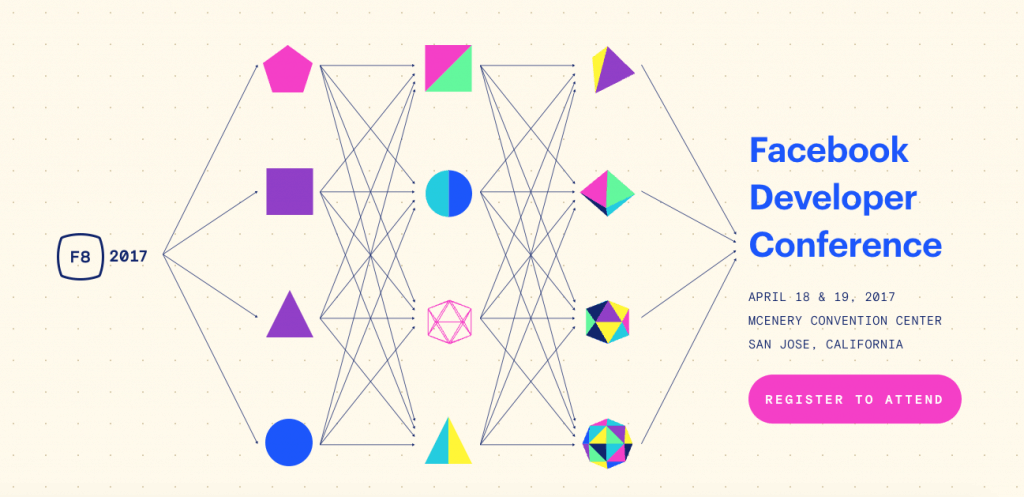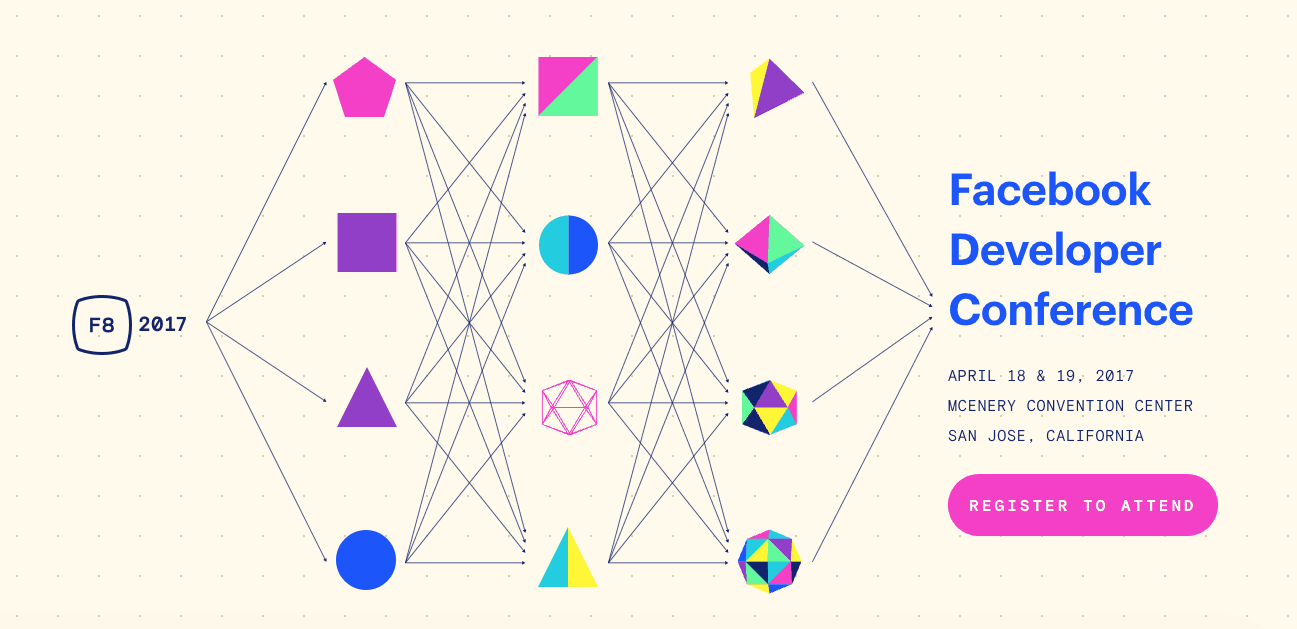 What's there in store?
Deborah Liu the vice president of Facebook has clearly laid out what's its store for the attendants at the F8 developer conference event though the blog.
This blogpost carefully elaborated the highlights of the last year's developer conference wherein Facebook talked about the future of the Oculus, Messenger, live video features and others. Here it was emphasized that the conference is being shifted to the McEnergy Convention Center San Jose in order to get a larger stage to bring the biggest F8 developer conference event ever.
The 2017 version of the F8 developer conference event will bring a number of key highlights for the attendants which include:
Mark Zuckerberg and other influential Facebook leaders will talk about important technologies being developed at its headquarters. This will include the Artificial Intelligence, Virtual Reality and how other technologies will work together to connect the whole world making use of the Facebook's tools and technologies at the disposal of the developers.
Hands on demos for the attendants to get immersive experiences of Facebook's technologies.
More than 50 sessions which will focus on almost everything Facebook ranging from its varied ecosystem of products, services and applications which includes WhatsApp, Oculus, Messenger, Instagram and much more.
Facebook is offering an incredible after-party for all to enjoy food, drinks and music after wrapping the day off.
The best thing about any developer conference is that it allows an opportunity to interact with the engineers and company developers who are in charge of developing engaging platforms, products and services.
At F8 developer conference attendants will be able to talk with the engineers and learn about their work in detail. IN short it offers a great platform in itself to get direct feedback and ask specific questions related to varied products, API and other others.