Streaming is more famous than we think. For example, Twitch, a famous live streaming site, broke records with a historic 24 billion hours of watch time. Besides, well-known streamers use professional cameras, lighting, audio mixers, and green screens to elevate their production value. However, you will not need costly equipment to begin a stream yourself. A simple HDMI capture card is an excellent choice to start whether you plan on streaming video games. These HDMI Capture Card help to record and stream your best gaming moments from your PC, home consoles, etc.
What is a Capture Card?
It is a device used to capture on-screen content with a PC. Besides, it helps you to encode content for playback in a Livestream or a high-quality video file. In addition, you can use them with old & new video game consoles, computers, and cameras. Nowadays, video game streamers use them most frequently.
What Are These HDMI Capture Cards Used For?
These help to record and live stream on-screen content. But recently, game consoles like the PlayStation 4 and Xbox One have default streaming capability. Therefore, you don't need it to stream.
Types of Connections:
USB
PCIe
USB-C
Thunderbolt 3
Compatibility:
How could you understand which o e will support your system's needs? The best models always support the following devices:
Current gen video game consoles: Nintendo Switch, PlayStation 4, Xbox One
Computers: PC, some Macs
Cameras: Most cameras with a high-definition multimedia interface output
High-definition multimedia interface output is the vital thing you should find in a device with which you will use the product. Its function is to take a video feed from one device and transmit it to another via high-definition wire. Thus, it enables you to encode it for playback or streaming.
Requirements:
These are the things required to use a model successfully.
A primary device with a high-definition multimedia interface output and a high-definition cable
A model compatible with the interface (USB, PCI-e) of the primary device and another high-definition multimedia interface cable
A TV or monitor
A PC for encoding
Capture card software
But do you know whether you need to use a model with a USB interface or a PCI-e interface? USB external models have more versatility, and it is because these enable you to take them. But PCI-e ones don't have bandwidth limitations, unlike USB external models. So we recommend you use a PCI-e option if you need to use the card exclusively with your computer. But if you want to use it with a laptop or while traveling, USB is a better option.
How to Use HDMI Capture Card:
Your first task is to ensure that all essential wires for installation are available in the box. For example, if you use the USB type, you will require two HDMI cables and a USB cable.
Installing a USB External Model:
You should connect the first high-definition multimedia interface cable to the model's HDMI IN port.
After that, attach the first wire's other end with the HDMI OUT port of the primary device like PlayStation, Xbox, etc.
Next, connect the second wire to the HDMI OUT on the model.
Now, attach the second wire's other end with the HDMI IN port of the primary display, like a TV or monitor.
Finally, you should plug the USB interface wire into the computer.
All models need a "personal computer," so we can say these PC based. But these mainly refer to the PCI-e models. If you use a PCI-e internal type, you should have two high-definition wires and a compatible motherboard.
Installing a PCI-e Internal Model:
Your first task is to insert the model into an empty PCI-e slot on the motherboard.
After that, you should try connecting the first high-definition multimedia interface wire to the HDMI IN port of the product.
Then, attach the other end to the HDMI OUT port of the primary device. Hence, you can use PlayStation, Xbox, etc.
Next, connect the second wire to the HDMI OUT.
Now, attach its other end with the HDMI IN port of the TV or monitor or another primary display.
After that, you should head towards the system settings of your primary device and then turn off HDCP.
As soon as you install the model, you should download the correct software and drivers so that it can work accurately. In most cases, manufacturers come with their software. However, multiple people should use third-party services.
OBS Studio is the most-used third-party game capture software. We have given how you should set up the software.
Setting up OBS Studio:
First, you should download OBS Studio and install it.
Then, tap on the "+" marker in OBS Studios below the "sources" tab to include a new source.
Now, you should choose the model and name it.
Next, go to the "properties" window and choose the model.
Tap on "start recording," available in the bottom right corner to start recording.
Navigate to the OBS Studio website if you face any problems. Then, you should hit the "Help" tab for more details.
Top and Best 5 HDMI Capture Cards for Live Streaming:
Elgato HD60S+ HDMI Capture Card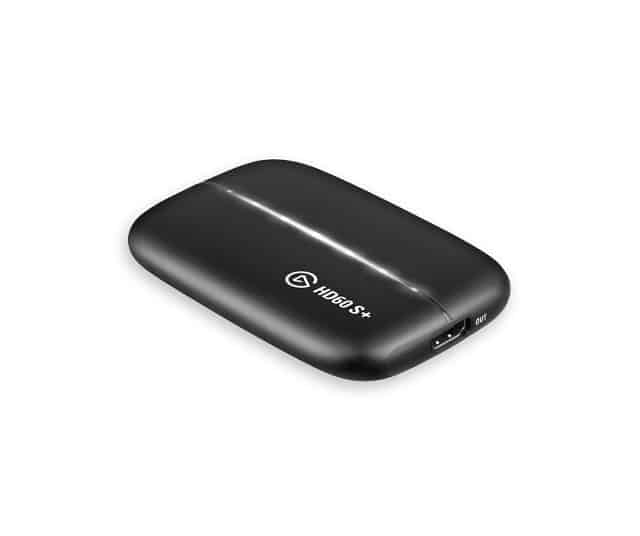 Description: For gamers and live streamers, Elgato is a popular name. It is because the model has been performing excellently well. Besides, it can offer a top-quality image. In addition, the product is simple to set up and can work seamlessly with your favorite live streaming software.
The product allows you to play your console games in 4K60 HDR10, and it can record gameplay in superior 1080p HDR10 quality. Besides, it supports any streaming software. In addition, the Instant Gameview offers benefits from ultra-low latency technology. Moreover, you can enjoy the triple-A titles in all graphic glory.
Features:
Plug And Play: You only need to hook up the console and computer, and there is no need for setup or complicated software.
Professional Recording: It can record live on any platform and stream in 1080p resolution at a fluid 60 fps. In addition, the model supports OBS Studio, Streamlabs OBS, XSplit, etc.
True Pass-Through: You can play the high-fidelity Xbox One X and PS4 Pro games while streaming to Twitch or recording for YouTube.
Instant Gameview: It gets power for the workflow using its ultra-low latency technology.
Production Powerhouse: It comes with dedicated software offering maximum performance. In addition, it is hard but simple to use.
Pros:
Great image quality
No streaming delay
Compatible with console, PC, and Mac
Cons:
Not enough editing software
AVerMedia Live Gamer Portable 2 Plus
Description: The product is excellent in quality. Besides, it has a very simple setup. You can stream in 1080p while playing in 4K. In this case, you should not use a USB stick; instead, use a Micro SD to transfer. You will require a PC if you are willing to live stream gameplay.
Features:
Ultra HD 4K Pass-Through: It can let you enjoy 4k gameplays while recording in 1080p60.
PC & PC-Free Modes: You can record the gaming on your SD card anywhere, both with or without PC-free mode.
Headset Commentary: It allows you to add voice to the gameplay.
Accessories: The package includes one Live Gamer Portable 2 Plus, HDMI cable, USB cable, 4-pole 3.5 mm audio cable, and a Quick guide.
Pros:
Simple to set up and use
Easily record the voice of your teammate
Cons:
Requires third-party software for macOS
Razer Ripsaw HD HDMI Capture Card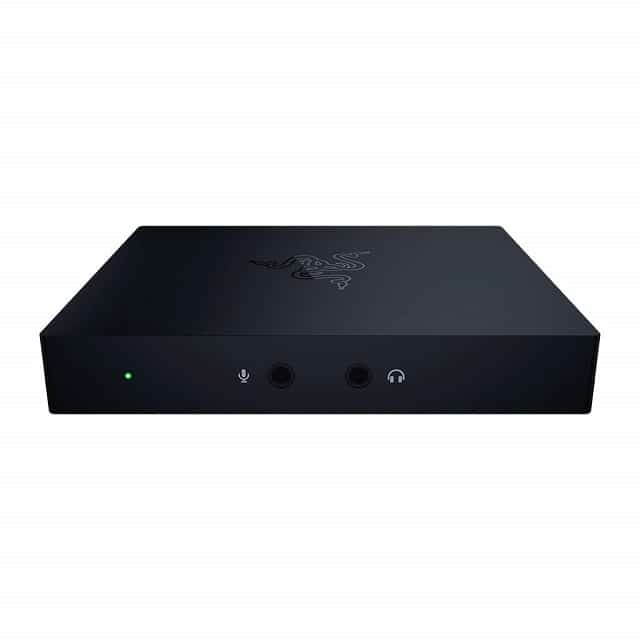 Description: The model doesn't have proprietary software but features default audio mixing with its hardwired mic. Unfortunately, you are unable to capture resolutions higher than 1080p. But it allows you to experience your favorite game in 4K with a 4K 60-fps pass-through.
Features:
Smooth Gameplay: It can offer 4K 60 fps pass-through, for which you can play games smoothly.
Performance: It can provide Full HD 1080P at 60 FPS for streaming.
Latency: It uses high-definition multimedia interface 2. 0 & USB 3. 0 Connectivity to provide zero latency output and complete information.
Pros:
Supports next and last-gen consoles
Default audio mixing
Great streaming performance
Cons:
Genki Shadowcast
Description: Whether you want to keep the cables away from cluttering your desk, it is a perfect choice. You can set up the model easily. Besides, it is not so expensive. However, the maximum output resolution is 1080p at 30 fps less than others.
Features:
Very Small Gadget: Use the product to record game footage, which can fit with other hardware and software. Therefore, you can easily use it with these.
Easy Setup: You should launch the GENKI Arcade app on the PC. Then, you need to attach a USB-C wire to ShadowCast and the laptop. Next, your job is to insert ShadowCast into the game console.
Plug & Play: You should connect the product to any high-definition multimedia interface Source and display it on your PC. If necessary, you can hide it inside the Nintendo Switch dock. In addition, it is suitable with the GENKI Covert Dock.
Compatibility: You can use the product with different game consoles like Nintendo Switch, Sony Playstation, Xbox Series X, and SNES mini on the PC. Besides, it is compatible with any UVC software in macOS, Windows, and Android.
Professional Webcam: It is possible to connect any camera compatible with HDMI-out like DSLR cameras.
Pros:
Suitable with live streaming software
Compatible with the Genki Arcade app
Professional webcam
It supports different gaming consoles
Cons:
EVGA XR1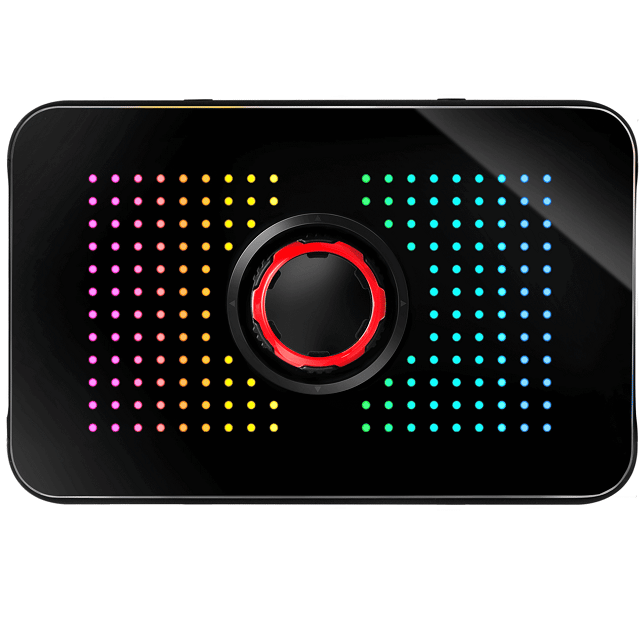 Description: This model is an excellent option if you need a no-hassle audio setup for live commentary. The default audio mixer, combined with inputs for headsets and external microphones, makes the product ideal.
Features:
Record: It helps to record at 1080P/60FPS while gaming at 4K/60FPS.
Refresh Rate: With the help of the Advanced Pass-Through Mode, you can switch up to 1440p at a 144Hz refresh rate.
Audio Mixer: You can manage Mic input and game volume using the default Audio Mixer via Control Dial.
USB 3.0 for Low Latency: You can plug USB 3.0 into a DSLR camera for a top-quality webcam action. It is the first device Certified for OBS. Besides, it can capture 1080p footage at 60 fps.
Pros:
Supports PCs, consoles, and cameras
Certified with OBS Studio
Default audio mixer with control dial
Cons:
Best HDMI Capture Card Buying guide:
While buying a model, you need to remember these characteristics.
Image Quality:
 Image quality is essential for the model you will purchase. These come with different recording capabilities. For example, a few models support up to 1080p resolution, whereas others support 4K. You should consider the platforms on which you can put your gameplay and the maximum resolutions these allow. Remember that if you stream in a higher resolution, it will need more bandwidth. Therefore, you should ensure that your internet connection can handle it properly.
Available Software:
If you are willing to use your product, install the default software. You may use third-party software for models not available with proprietary software. In this case, you should go with these, which are user-friendly and packed with multiple features like adding overlays or incorporating your webcam.
Right Input Type:
Ensure that the input method supports the console used to stream. Generally, HDMI is the input method, but it is better to check before buying.
How HDMI Capture Card Connects To Your Computer:
The interface informs the way the device connects to the PC. USB is the most famous type and is simple to set up. PCIe is more challenging to use but helps record footage without delay. Now you can understand why you should buy one and what features you should consider while buying.
The Bottom Line:
If you use an HDMI capture card, it will help you to offer higher-quality live streams to your viewers. Besides, you may stream to many platforms simultaneously if willing to increase your reach. You should do some research to find the correct model. Do you want to create an audience for your channel? If yes, then you must not want to compromise on quality. Use high-quality products which can fulfill your requirements. If you don't want to invest much money, you can choose an affordable one.
Frequently Asked Questions:
It is a device enabling you to record or stream video and audio from another source.
Do YOU NEED AN HDMI Capture Card To Stream?
You will require it if you are willing to stream the game while playing.
Do You Need A Capture Card To Stream?
Yes, it is possible to live stream without it if your camera comes with a proper output port which you can use to connect to a laptop or smart device.