If you possess a keen interest in gaming, you know how exciting it gets when you see other people playing games and giving their online opinion. Often, you might be wondering what the whole capturing process of streaming their jest of the game is through which a viewer becomes a part of each of your thrilling moments of action in the game. The most convenient and well-known method of capturing your game footage is by employing a HDMI capture card.
It is a plug-and-play device. Everyone doesn't need to know about this method of capturing game. So if you are new to gaming and want to capture your gameplay, here is the complete guide for you that answers all your questions. This post covered all for you, from making you aware of the video capture card to revealing its pros and cons.
Purpose of a HDMI Capture Card
When you record using recording software, the most common being Fraps, It decreases the performance a lot. Suppose if you're playing GTA V on 45 refresh rates. Fraps will reduce it to 35 because it will record. Shadowplay gets similar quality to Fraps and takes away 5FPS Max, which is preferred nowadays. But for people who make benchmarks or own a low-end PC but want to record, they use capture cards to have NO performance drop and record with excellent quality on the frame rate of their choice.
It functions to display an external video source onto your computer. That is to say, you would be gaming on a console, and to stream it to other users via Twitch, you'd use a it to send the video feed to your computer, which would then upload the content from your computer to the internet. It is done by splitting the signal, so you have one output on your television for the player and the second output going to your computer.
It is a piece of a valuable device if you desire to begin streaming your gameplay. This method can immediately captivate watchers and keep them returning for more if your content is undoubtedly lag-free and of excellent quality.
Their Functions

It is a medium that captures film from a game being operated on a console, like the Nintendo Wii, Microsoft Xbox, Sony PlayStation, or even a gaming PC. The device works almost like a screen-capture software by allowing video signal and capturing it. The critical difference between using software and using a card is that the PC does not endure any strain while capturing streaming through a it. If your computer is not very strong, then skipping, lag and freezing occur while recording gameplay.
It can be purchased as an internal part for a PC or as an in-line box (for applications for laptops that you can't comfortably open and modify). They function by getting input for an HDMI cable, which means any HDMI output device can capture and record. Footage of the game can then both be streamed live by a game-streaming platform, For instance, YouTube or Twitch. Or it can be edited and uploaded.
Nowadays, many companies are coming up with innovative and advanced cards. According to platform type, there are also different capture cards and PC-to-PC, Mac, 3DS, and Wii games that a gamer will need to buy a card that fits with their console. It is a cheap device if you want to start streaming your gameplay. Generally, by keeping your budget in mind, you receive what you pay if you buy a card that uses a 4K resolution level.
What is an HDMI Capture Card?
It is to transform the signals of your gameplay into digital data. It can later upload on the internet. By using it, game freaks can easily capture their favorite games. For using it, you must have an HDMI cable. Only then you'll be able to stream, share and catch the game. So, if you are all set to take your streaming gameplay on YouTube or Twitch, then an High-Definition Multimedia Interface video capture card switch is your go-to device.
it's only objective is to record a video from one device like a PC and transfer it via an High-Definition Multimedia Interface cable to a different device. Through this, you can encode it for streaming or playback.
Every gaming streamer streaming enthusiast required an HDMI capture card USB to stream from your Playstation, Xbox, or gaming PC. The device facilitates you to record and stream your gameplay with no lag that you might get from screen recording software.
An card for live streaming is much better than any screen-recorder because your game stream lasts more than fifteen minutes, and this is why the live streaming of your gameplay is compatible with the Xbox console PS4. It is necessary to pick a relevant one because you have to seek the screen or image resolution and the number of frames per second the device can capture. It will be best to go for it that records 1080p or Full HD at minimum.
How to Use a HDMI Capture Card for Streaming Services?
Suppose your PC cannot stream straight to live-streaming sites like Twitch, Youtube. It would be best to go for it to record your gameplay, transfer it to your PC where you have your streaming software like StreamLabs OBS, and broadcast your live streaming platform. Although it is a plug-and-play device, so your system will identify it as you connect it. If you are on the console and need to make customizations to your game stream, you will also need it. Dual PC streamers will require it additionally.
Don't worry. Establishing it on a PC is as simple as making some simple actions. Seriously! All you have to do is go through the method described here, and you'll be good to go within a few minutes. This setup requires two computers. One is called the "gaming PC," and the other is known as the "streaming PC." They are of two sorts: internal and external.
Following are the details on how to set up them for separate consoles and PC. Let's dive into how to fix up both:
Fixing External Card 
Below are the steps for an external card setup.
First, let's have a glance at the list of things you must-have for this setup.
Monitor
Capture Card
PC
High-Definition Multimedia Interface cables
USB cable if your capture cards require it.
Now when you have all the above items, then you have to follow the below steps:
Connect your gaming PC with your capture card- To connect a gaming PC with it, you have to use an HDMI cable. Then seek the HDMI output on the gaming PC. The card should hold HDMI output, so it won't be a problem to locate it. Just follow the fiber from your PC to your current monitor – it will be a similar sort of plug. Join the HDMI cable to the designated socket. See the IN connection at the card. Now connect that HDMI cable to it. You're halfway now!
Join the gaming PC to the computer: Now, simply combine card to the streaming PC. It is done via USB. You might need to look for the OUT port in some cards and then connect the card to the streaming PC with a new High-Definition Multimedia Interface or USB cable, depending on your card.
Fixing Internal Capture Card 
Now below are the steps for fixing the internal card. You always have to make sure that your PC remains turned off and unplugged while making any internal changes.
How to Fix the Card to Your Streaming PC- Any of the cards can be easily fixed by following the steps mentioned in the manufacturer's manual card. It is not easy to explain this step through an article, so before starting your fixation on the card, just make sure of the two things.
Check the room of the type of card of your existing motherboard. You will require a pin configuration slot. An excellent method to do this is to take a picture of your motherboard on your phone.  You can reference the image if needed to help recognize the right sort of card to suit your PC.
Make sure that the new card's configuration that goes with your current motherboard.
Connecting it on the motherboard is similar to placing RAM, a graphics card, or any other PCI component. Basic hardware knowledge is a must, though. Always make sure your computer is turned off AND unplugged before attempting any repairs or upgrades of this kind.
According to the manufacturer's handbook, when you're finished installing the card on the streaming PC's motherboard, follow the next moves.
Connect the Gaming PC and Streaming PC-
Look for the HDMI output on the gaming PC. Connect the High-Definition Multimedia Interface cable to it. Now look for the IN port of the card in the streaming PC. Connect the other end of the HDMI cable to it.
That's all. You're finished with it!  Apart from assembling the internet and it's time for the rest of your settings.
When finally connecting the PCs, the final part is to connect the monitors separately to both the PCs. This step is the same for internal and external capture cards. The next move is again alike for both sorts of cards.
After installing the hardware, the following step is to start with the software section.
If you are a budding streamer, then StreamLabs OBS will be the best option. It's effortless to navigate and to practice and is what is favored by most game streamers.
There are various other softwares to choose from as well. Each has its user interface, and it is too difficult to explain each of them here unless you seem to like learning a thousand-page book, which is not likely.
Make sure to take some time and study how these softwares functions that you are going for streaming. All software has its unique and extraordinary functions and features ready for you. And you just have to do a few analyses.
What Constitutes a Valid Capture Card?
Image Quality: Definitely, you desire to capture your videos and live game stream in high video quality. To pick the best card, you must look for the supported image resolutions and the number of frames per second it can record. We recommend looking for it that records in at least 1080p or 'Full HD.' If your budget allows you to create highly high-quality videos, you can look for a capture card 4K and 'Ultra HD.' Remember that you will also need an excellent computer to edit and play 4K/Ultra HD videos.
Software: Every card manufacturer includes their software with their card. It would be best if you had this software to use it to record, live stream, and edit footage. The quality and functionality of this software vary per manufacturer. Still, we have chosen well-established manufacturers in this guide that have invested in creating quality software with many various functionalities such as joining commentary, streaming overlays, or hooking your webcam over your gameplay.
Types of input: When picking the sound capture card, you have to make sure it has the correct information for the device you want to record. The most popular input is HDMI, which most gaming consoles like Xbox 360, Xbox One, PlayStation 3, PlayStation 4, and Wii U.
Interface: The card interface is what it joins to the PC you use for capturing. So far, the well-known USB is so simple to set up. Another standard interface is PCIe. This is a bit more complicated to set up but can record footage without lag.
Best HDMI Capture Cards for Streaming
You'll require one of the best HDMI capture cards to upgrade your stream and take it to the next level. Your purpose for a gaming stream is to have a regular show with the best frame rates and possess it at the best possible position. So, this indicates having one of the most pleasant capture cards is an imperative requirement. If you're looking for a quick view of our top picks for the best capture cards for streaming, the table below highlights three of our favorite cards. We've picked the best option overall, a runner-up pick, and a budget-friendly choice, too.
In this list, we have included seven different sorts of cards that present various perks and highlights to the users thinking of acquiring them. All of these features might be imminent for you and your requirements if you want a suitable design grade and optimal play.
Elgato HD 60 S-
An Elgato is a pass through card for recording the signal sent from a games console to a PC or monitor. It will enable you to record your gameplay on a laptop or desktop computer to produce videos. Elgato is capable of recording high definition 1080p content from Xbox and PlayStation. If you intend to do console gaming videos on YouTube, you will likely want a capture device of some sort unless you are playing on a PC.
Specifications- 
1080P resolutions 60 Refresh rates
USB 3.0 PS4, Xbox, PC
Windows & macOS
Pros-
Compatible for Mac and PC
Excellent picture quality
Affordable price
Cons- 
Editing software is not good
Plug Performance NIX-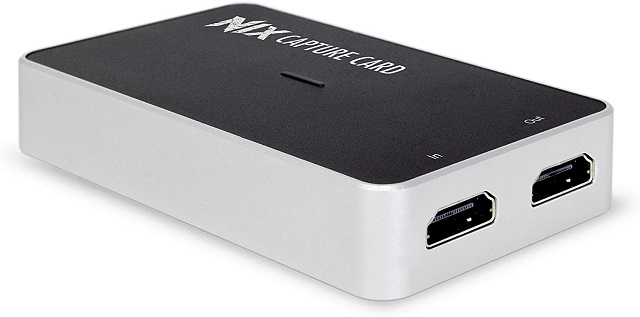 Suppose you are a game stream on Twitch, YouTube, Mixer, or making footage to upload. In that case, the Plugable Performance NIX Capture Card encompasses the capacity to record at 1080p resolution and 60 frames per second, a no-latency HDMI performance, and less system resource practice.
Record and stream interesting notes, complete playthroughs, and more from consoles such as the Xbox, PlayStation, Nintendo Switch, or your PC too! The capture card practices drivers customized into new operating systems like macOS, Windows, and Linux also work with hot open streaming such as OBS, XSplit, and much more. There is no restrictive bloatware with minimum system support demand. And Game on!
Specifications- 
1080P Resolution and 60 FPS Refresh Rate
0 PS4, Xbox, PC
Windows and macOS
Pros-
Compatible for Mac and PC
Excellent picture quality
Affordable price
Cons- 
Editing software is not good
MYPIN HDMI Game Capture Card USB-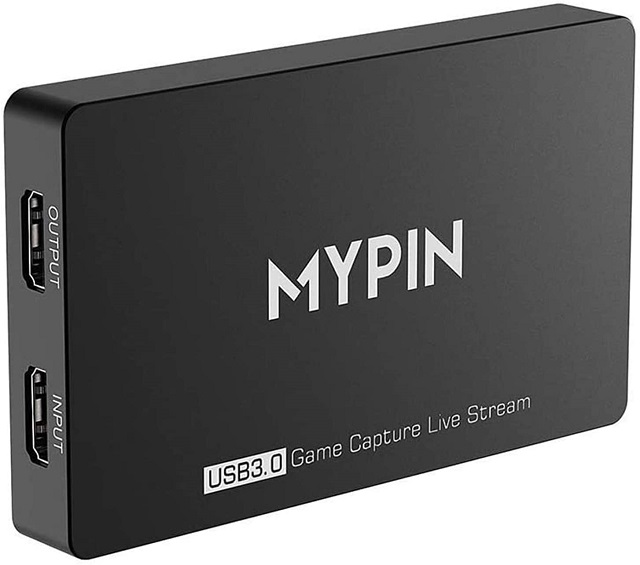 The MYPIN HDMI Card USB is worth listed within the top 7 best capture cards on the market. One of the bases that it is so successful and because it is much pocket-friendly for budding gamers is also proficient in playing 1080p resolution HD quality on 60 frames per second. It's specialty is its live streaming, allowing for HDMI streaming to platforms such as Twitch and YouTube that are generally liked.
Specifications- 
1080P Resolutions 60 FPS
0 PS4, Xbox, PC
Windows and macOS
Pros-
Easy to set up
High-resolution
Affordable price
          Cons- 
AVerMedia AVerCapture HD-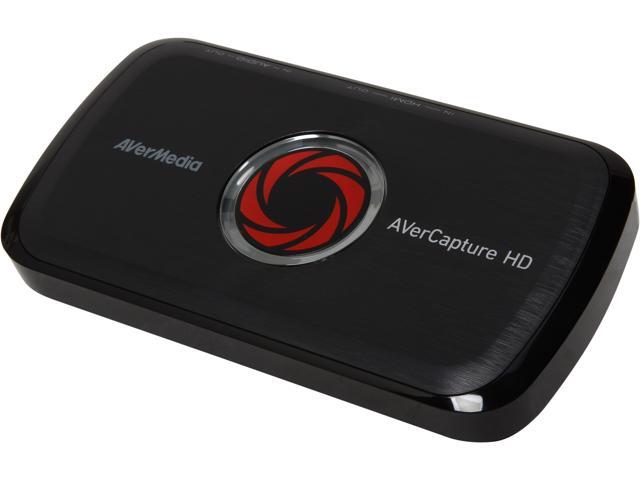 The AVerMedia AVerCapture HD comes with the capacity to stream from the user's Xbox and PlayStation in high definition quality till 1080p. This great card has the potential of ultra-low-latency streaming and capturing. Gamers can stream and participate right from YouTube and Twitch, an exceptional bonus for users who want an uncomplicated process to begin streaming on their favorite social media platforms. The company covers a 2-year warranty after enrolling at the AVerMedia website.
Specifications- 
1080P Resolutions 30 FPS
0 PS4, Xbox, PC
Windows and macOS
Pros-
Live gamer Portable
Simple to install and setup
Cons- 
No product reliability
Drivers issue
Razer Ripsaw HD-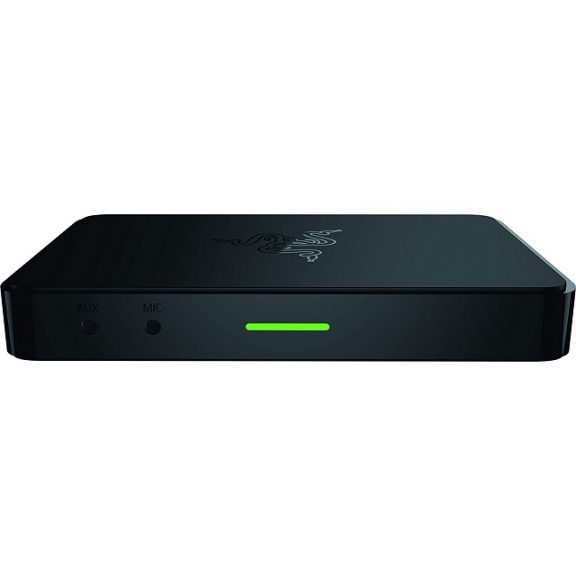 Most probably, you're not going to find a proper 4K capture card for as low a price as the Razer Ripsaw HD, a card that does 4K passthrough while streaming games in 1080p. Whether you have a PS4 Pro, an Xbox One X, or you plan on buying the inevitable 4K Nintendo Switch revive upon its release. It eliminates the complication of software-based audio mixing. Through this, you can mix audio "hassle-free" utilizing the hardwired mic and headphone devices.
Specifications-
1080P resolutions 60 FPS
USB 3.0
PC, PS4, Xbox one
Nintendo Switch
Pros-
4K 60fps passthrough
Accessible to hardware-based audio mixing
Cons-
Lacks proprietary software
No more legacy console support
We have compared five of the best capture cards currently available in the store. All of these cards give something somewhat different for users seeming to capture high-quality gameplay. Although, there are minor differences among each of these cards, which might make it hard for you to pick the best one for your requirements.
Hence, it is necessary to keep the price range factor in your mind and look at each it's benefits to assure you are taking the biggest bang for the buck.
What are the Best Softwares for GamePlay Streaming in 2021?
The correct streaming software will present your videos with a skillful edge with practice logos, well-mixed audio, high resolution, and everything set apart from the novices. The software you require to design is a great-looking stream that doesn't have to be expensive, and some of the best are available for free.
It can be tricky to pick the right free streaming software for you. Streaming is a growing market, and developers are fighting for your attention with claims of better performance, ease of use, and quick setup – so how do you select?
Some of the key features to look out for are supported platforms, choice of input sources, user support, and supported games. Keeping that in mind, here's our list of the best free streaming software you can download anytime.
OBS studio-
Free source, robust and adaptable, OBS Studio is undoubtedly our prime pick for open game streaming software. Moreover, it's entirely free for Windows, Mac, and Linux and holds frequent updates from an aspiring unit of contributors.
Specifications- 
Windows, macOS, and Linux
            Pros-   
It will cost you zero
Twitch, Youtube, Mixer, and other
            Cons- 
Streamlabs OBS-
Its cleaner interface presents Streamlabs as a wise selection for novel streamers. However, if you're previously satisfied working with OBS Studio, there's a slight shifting preference. Currently, it is in beta, so it'll be exciting to see if it deviates further from OBS Studio in the prospect, but there's a slight variance between the two.
Specifications-
Pros-
Auto optimization
Easy to use
      Cons-
Nvidia Shadowplay-
Suppose you're only engaged in streaming gameplay. In that matter, Nvidia Shadowplay will make the job performed. However, if you desire to produce something more refined, you'll be beneficial with OBS – mainly since you can fix OBS to apply Nvidia's NVENC encoding.
Specifications-
Pros-
No impact on the performance of the game
Easy to use
      Cons-
Not good for streaming
No picture-in-picture
Xsplit Gamecaster-
Gamecaster is a game-specific version of Xsplit Broadcaster, with an extra streamlined interface. It helps in streaming on Twitch, Facebook, YouTube, and Mixer.  It is effortless to use.  You can begin your game and hit a keyboard shortcut to raise the overlay and start streaming.
Specifications-
Pros-
Twitch, Youtube, Mixer, and Facebook
Easy to use
      Cons-
Higher-resolution is watermarked
Extra pay for Chroma Keying
What is the difference between an HDMI Capture Card and video capture software?
Cards aren't complicated enough for capturing PC games and are only helpful for recording console games. Capture software like OBS is adaptable to record gameplay or capture gameplay from various sources, have things like banners or text crawls and multiple video/audio places, etc.
It is a device of input hardware – usually a PCI-e add-in card – that allows and captures a video signal. To record PC footage applying for an  card, you must have another PC. The main PC operates the games or programs to capture and transfer the video signal (typically by HDMI or DVI) to the next PC that holds the card. The other PC is the one that does the record-keeping. This process's benefit is that because all the capture and video encoding is done on a separate PC, you get no display knocked on your primary gaming PC while recording streaming.
The advantage of capture software like OBS is that it usually is more affordable than it. OBS will cost you zero. The main difference between an HDMI capture card for live streaming and OBS software is that it does not guarantee you the capture card's lag. 
HDMI capture card Best Buying Guide 2021-
We have gotten for you key points that you should keep in mind while picking a card for your game live streaming:
Determine the purpose of buying a capture card:
It is the foremost question to ask yourself before buying it. Do you need to back up the raw video, so it's in good condition? Do you need to edit the files later? If you want to stand at the top among the streamer, you should have it.
Find out if your computer is compatible with the device:
Along with choosing a device, you should first find out that if your PC is meant for it or not. If yes, then find out which will be more suitable for your situation, internal or external card. Check your operating system before looking for a device.
High-resolution picture quality:
If you want to use it for live game streaming, the quality should be superior. We suggest you go for it that records 1080p resolution or 'Full HD' at minimum.
Check the refresh rates:
Along with the best resolution, consider refresh rates as well. If you want to use the device for game streaming, then refresh rates of 144HZ and must record 60 frames per second.
External or Internal card:
If all the devices you destine to be recording, streaming from can be attached to your PC, then an internal card is the best alternative. If that is not the cause or work with a laptop for video editing, you will require an external card's portability.
The card that works with switch:
Since the Nintendo Switch doesn't work for internal streaming, you need to it.
User-friendly:
A card that seems easy to practice concerning all quality and applications is most suitable for experts and amateurs.
Determine your budget:
Another significant factor is the expense. If you only want to record occasional videos, for that, you don't desire to pay plenty of money on a video capture tool. On the other hand, if you have to use the device regularly, it is a great idea to pay some additional cash to guarantee that you're receiving something fast enough for you. Also, that will give you high video quality from your videos.

Frequently Asked Questions
How to use a capture card? 
Capturing your game stream is pretty simple with it. It easily adapts to the system you are playing on and captures everything that is going on on your screen. Primarily the HDMI cable from your PC or console connects with the it, and then another HDMI cable is combined with the card to your monitor or PC.
When you place everything at their right, set the power on your system. You can also add it in capturing software like an OBS.
  
How to select a capture card?
Choosing a card for your game streaming is not a big deal until you know what you require or need. The significant aspect of selecting it is to look for its maximum resolution and frame rate, which card support.
For Xbox Series X or PS5, you should determine it that serves full resolution and frame number suitable for your console. If you don't want to capture and want to stream, you can go for low-resolution.
Do you need a capture card?
The PS5 and Xbox Series X can capture gameplay internally, so it's best to go for a capture card. It will allow you to fix your stream and how you want with XSplit and OBS programs. It will also allow you to capture higher quality gameplay.
Without getting too technical, video encoding is very demanding on a system's processor, and capturing gameplay inside usually leads to weaker quality encoding. That's why, if you can record at higher resolutions, you can usually only record for a certain period.
It solves that problem, allowing you to customize your gameplay quality and a record for more extended and higher resolutions.
What are the best capture cards for streaming?
Below are the five best card for game streaming:
Elgato HD 60 S
Plug Performance NIX
MYPIN HDMI
AVerMedia AVerCapture HD
Razor Ripsaw HD
What are the benefits of OBS software?
Capture software like OBS is adaptable to record gameplay or capture gameplay from various sources, have things like banners or text crawls and multiple video/audio places, etc. The advantage of capture software like OBS is that it usually is more affordable than an HDMI capture card. OBS will cost you zero.