HDMI is used as a standard connection interface for modern home entertainment devices in most cases. For instance, devices like flat-screen TVs and monitors use HDMI ports now a day. This article has given the best five HDMI monitors in the market. These types of monitors support higher resolution.
What Is An HDMI Monitor?
A monitor which has HDMI port is called HDMI Monitor. In other words it is a monitor that is connected through a high-definition multimedia interface port.  You can watch high definition video or photos using it. Since HDMI can carry both audio and uncompressed video signals it may be better to get a monitor with in-built speakers.
Because of using HDMI port the data can be sent through encrypted transmission as uncompressed resource. Therefore it is possible to send uncompressed high definition video together with multi channel digital sound. Since the video is not compressed they retain their original quality. Besides the data sent over HDMI interface is protected by High-Bandwidth Digital Content Protection popularly known as HDCP. It prevents unauthorized use of the content transmitted.
An HDMI monitor is connected via an HDMI or high-definition multimedia interface port. Hence, the connection is the first obstacle you can face while purchasing these. In most cases, you find the LCD monitors using both VGA and HDMI ports.
Even your latest monitor can be converted into a HDMI monitor by using a proper HDMI Adapter to convert your VGA port to function as a HDMI port.
Best Five HDMI Monitors:
ZEBRONICS ZEB-V19HD LED Monitor 18.5inch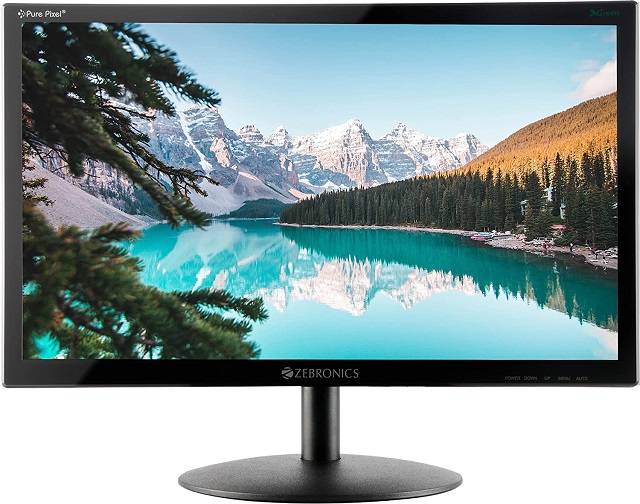 Description: The product comes in a slim design, and it is compatible with both HDMI & VGA Inputs. This device has HD 1366 x 768 Native Resolution and supports 16.7M Colors and an aspect ratio of 16:9.
Features:
Display: The display size of the model is 46.9 cm. It can offer 220cd/m² Maximum Brightness of excellent quality.
Viewing angle: H170°/ V160° is the viewing angle of the model, whereas the dynamic contrast ratio is 500000:1. Besides, the response time is 8 ms & 0.3 x 0.3 mm Pixel Pitch Green. It offers a default power supply and consumes a power maximum of 15 W.
Accessories: It includes a Unit Monitor, a Unit Base, a Unit VGA Cable, a Unit Power Cord, and a Unit User Manual.
Pros:
Awesome brightness quality
Supports 16.7M Colors
Cons:
Elista 19 inch (48.3 cm) HD LED Monitor with HDMI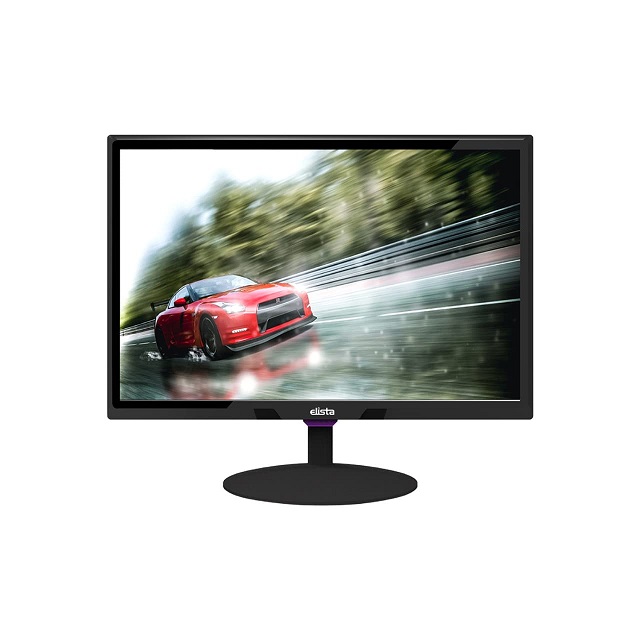 Description: It is an excellent entertainment that offers the ELS-V19HD LED. The model has an A+ grade panel as well as perfect lag-free entertainment.
Features:
Screen Size: The display size is 19 inches (48.3 cm), and 1440 x 900 is the HD resolution.
Connectivity Port: It comes with a VGA port and an HDMI Port. Besides, this model is equipped with a glossy panel having H:176º, V:160º viewing angle. Moreover, it supports 16.7M Color, and 500000:1 is the Dynamic Contrast Ratio.
Aspect Ratio and refresh rate: The aspect ratio is 16:10, whereas 250 cd/m2 is the brightness level. Its response time is 8 ms, and 60 Hz is the device's refresh rate.
Wall Mountable: You can mount it on the wall or keep it on the table.
Accessories: It includes 01 Monitor, 01 Base, 01 HDMI Cable, 01 Power Cord, and 01 User Manual.
Pros:
HD resolution
Wall mountable
Cons:
Wall mount kit is unavailable
LG 22 inch (55cm) Full HD (1920 x 1080) Slim IPS Panel Monitor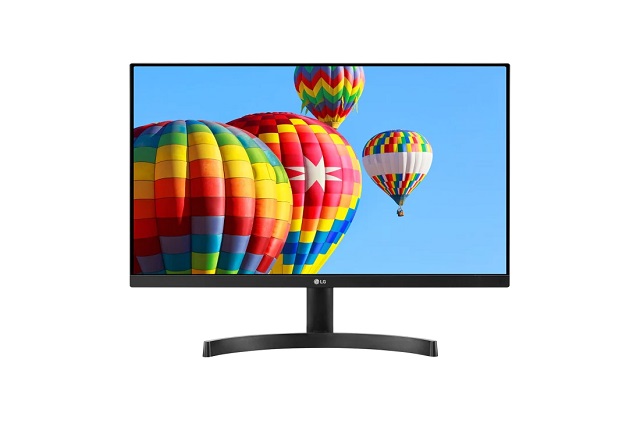 Description: The model lets you enjoy the excellent Full HD 1080p resolution quality. It is equipped with IPS (In-Plane Switching) technology. In addition, the product offers improved color reproduction to view the screen from virtually any angle.
It comes with an ultra-thin bezel on the three sides of this streamlined display. As a result, the model provides a borderless visual experience and does not affect the image quality.
Features:
Gaming: It is equipped with Radeon FreeSync technology that helps to decrease tearing and stuttering. Generally, it happens between the graphic card's frame rate and a monitor's refresh rate. As a result, the product can offer smoother motion and reduced stuttering while playing quick games.
Dynamic Action Sync: The technology helps to reduce input lag. As a result, it can catch every single moment in real-time.
Crosshair: The Crosshair feature is helpful for gamers as it helps them take the skills to the next level. Place the striking point in the middle of the screen to increase accuracy in first-person shooter games.
Pros:
Crosshair technology
Dynamic Action Sync
Cons:
Lenovo 18.5-inch HD Monitor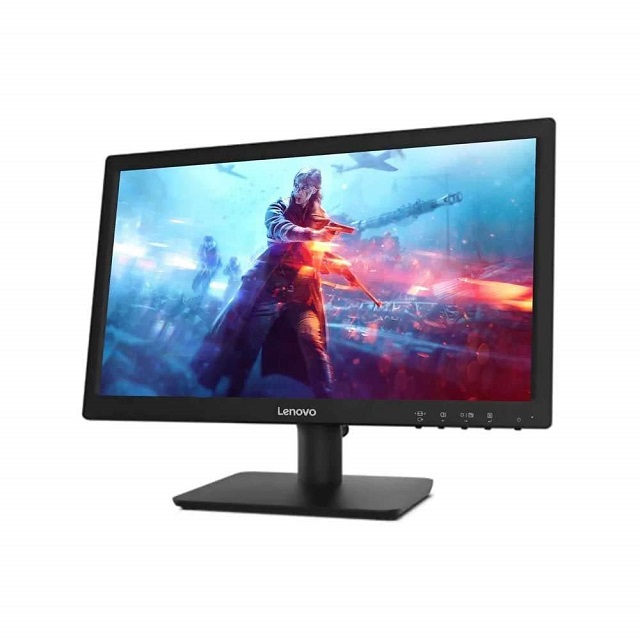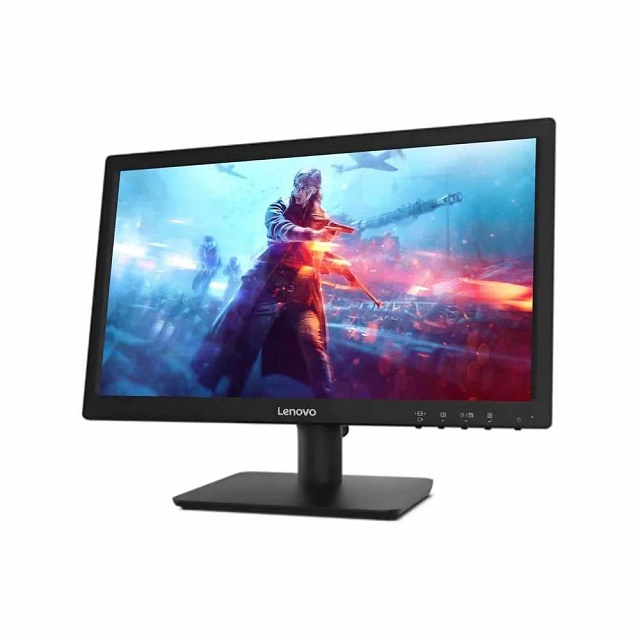 Description: It comes with an 18.5-inch display that has an LED-backlit. The model has a 1366 x 768 HD resolution and TN panel. It can support 16.7M colors which cover 72% of the NTSC gamut.
You can use this in different roles in offices and homes. The model offers both HDMI and VGA ports, ensuring that it is down-compatible with legacy systems.
Features:
Display: The model has a 16:9 aspect ratio and 200 Nits Brightness. Its response time is 5 ms for smooth visuals. In addition, the model is TÜV Low Blue Light certified, and it indicates that you will have reduced strain on the eyes through long workdays.
Wide-viewing angle: The product features 90° / 65° wide-viewing angles. It allows you to place either on a table with its tilt-stand or on a wall.
Uses: It is perfect for small offices. However, if you are a professional who doesn't like to work on heavy visuals, you must use the product. Examples of heavy visuals are security monitoring rooms, OTC displays, and billing systems.
Pros:
Ideal for small offices
Wide-viewing angle
HDMI and VGA ports
Cons:
The power cord is missing
Acer Aopen 21.5 inch Full HD Backlit LED LCD Monitor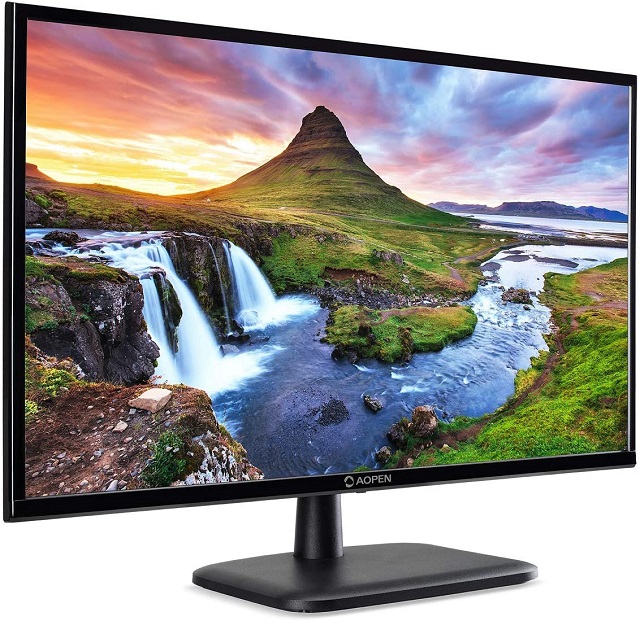 Description: It is equipped with Full HD Resolution that features TN Technology. Now, you can easily see your favorite movies on display. In addition, you can experience accurate colors on the model, enabling you to experience more immersive images. Besides, it doesn't blur the pictures.
Features:
Colors: It can support 16.7 Million colors that making the model ideal.
BlueLightShield Technology: With the help of technology, you can keep your eyes secured from unnecessary strain.
Flickerless Technology: This technology helps to reduce annoying screen flicker. In addition, it enables you to decrease the risk of eye strain with Flickerless technology.
Pros:
Flickerless and BlueLightShield Technology
Support 16.7 Million colors
Cons:
Best HDMI Monitor Buying Guide:
Consider the factors before buying an HDMI monitor.
FreeSync or G-Sync Technology: Consider synchronization technologies if you want a dedicated HDMI monitor with unparalleled quality. It helps to improve the communication between the graphics processor and monitor. Besides, these make sure that you will have smooth performance.
Connectivity: These are gaining fame very fast and enable you to connect easily. These come in a range between the classic VGA connection and modern USB-C systems.
Mounting Interface Standard: Whether you want to buy for entertainment purposes, you need to consider the VESA MIS or Mounting Interface Standard. This feature is essential for installing wall mounts.
Conclusion:
The article contains the top five best HDMI monitors and their details. Choose the right monitor that suits your needs.