Apple has released its latest IOS 13.2 update for both iPhone and iPad. Now, if you are curious to find out the new features & changes in the IOS 13.2 update? Then we'll cover all the changes and features in this particular post.
Apple's IOS 13 has been quite popular because of its enormous features. I'm saying enormous mainly because it's 13th version has featured over 200 new features and changes. While its next version 13.1 has brought 22 improvements to the list.
Now, its latest IOS 13.2 update has 22 new features and updates. In IOS 13.2 you can see new emoji's, Deep Fusion features and lots of improvements.
Most of these new features might be fresh for starters, but these features are old for beta testers. But in this version, there are some updates and improvements which we didn't find in the beta version as well. Have a look at the 15 new features & changes in IOS 13.2 update.
15 new features & Changes in IOS 13.2 update: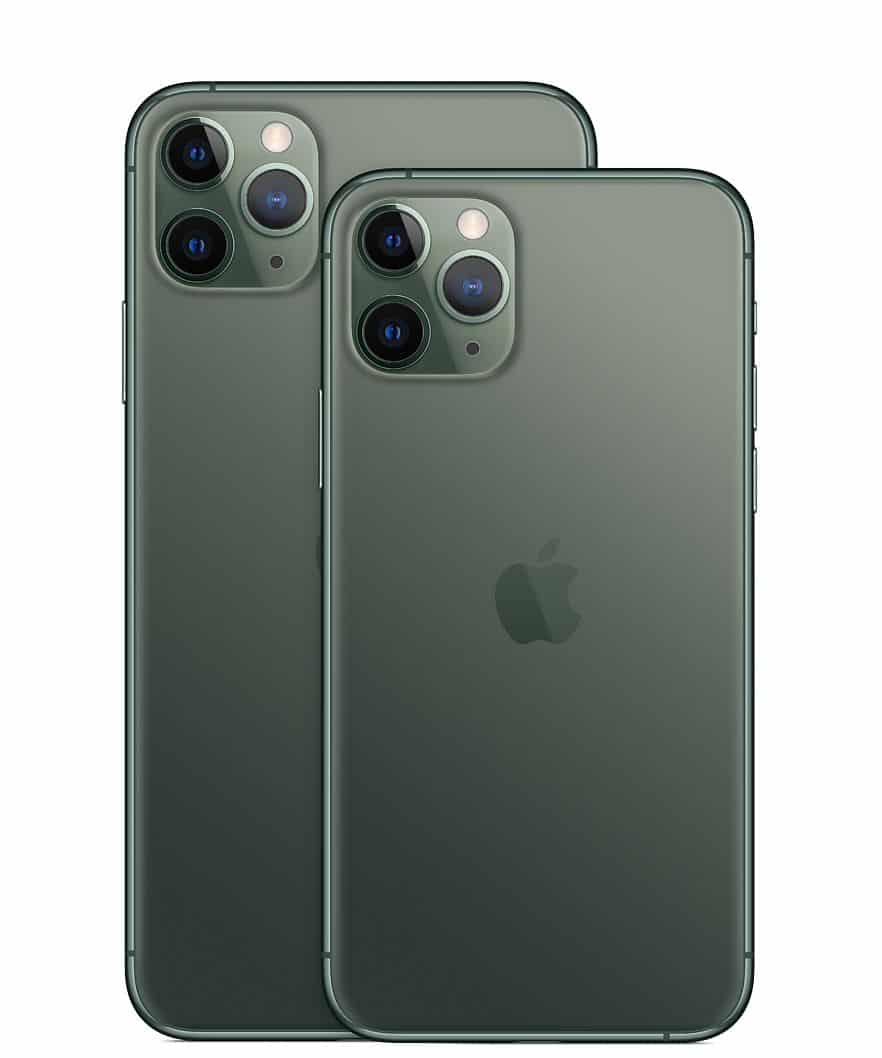 New Emoji's Feature:
People always love to use emoji. So, Apple has updated its emoji's section by adding new emojis. It has introduced support for Emoji 12.0. That's why you will find all the latest emojis on your iPhone. Some of those emojis are sloth, otter, waffle, Saturn, and banjo. In the new IOS 13.2 update, you can choose different genders, different skin tone couple emoji's. Inclusion of all these makes it easier for users to use the best possible emoji they love.
New features & Changes in IOS 13.2 Update- Deep Fusion:
Apple has included a brand new image processing feature that is called as Deep Fusion. This update is only available for iPhone 11, iPhone 11 pro and iPhone 11 Pro Max users who have installed IOS 13.2 on their devices.
Deep Fusion is the most useful and Apple's promised feature. Apple has previously promised to update its camera system, so it has added additional layers to the Apple's photography by adding Deep Fusion feature.
If you're curious to find out what exactly the deep fusion process means to see the broken down below.
Step By Step:
When you press the shutter button, the iPhone camera will grade four frames at a fast shutter speed to quickly freeze the motion in the shot. When clicked it grabs longer exposure shot with details.
Secondly, those three regular shots and long exposure shot will be merged into the Synthetic long image.
Next deep Fusion picks the short exposure image with the details in the Syntentic long exposure image.
Finally, the image runs through pixel by pixel by tailoring the amount of detail and then the image is generated.
This is how deep Fusion is generated. In this post, I have broken down these steps in a short cut. If you want a clear view, you can have a look at the Verge broke down of deep Fusion.
Apple has Announced Messages with Siri in New features & Changes in IOS 13.2 Update:
Apple has announced messages with Siri so that it will be a piece of exciting news for all AirPods users. If you have your own pair of Airpods with you, then you can use this unique feature with ease.
This feature allows Siri to read all your incoming messages without prompt. It will read your message loud only if you wear using Airpods. This feature is also having a control centre tile for enabling or disabling the announce of message through Siri.
Announcement of messages with Siri feature has made its debut in IOS 13 update itself. But in this version, it has an improved version by resolving bugs.
 In-APP Camera Settings for Videos:
Apple has changed its path and worked on the In-App Camera Settings, similar to the Android version. In IOS 13.2, Apple has added in-app settings to the camera's video mode.
Usually, most IOS stock apps keep their settings in the settings App. This is an old philosophy, and it could be quite irritating for camera app users. So Apple has created in-app camera settings.
Presently, Apple is letting you change both the video resolution and framerate in the Camera app itself. The main downside of this App is? It is only available for the latest iPhone.
We're out of mind because we dont know why Apple chose to block out older iPhones from this useful feature. It really dont make any sense, maybe apple has taught about the power options so it might leave older mobiles.
Apple is saying that this feature is working on older phones as well, but at present, we can see the video resolution option, but if we click on it, no action will take place. We think it may be a glitch from the Apple side. So other users might get this feature very soon.
Brand New Delete App — Quick Action:
Delete App is one of the new features & changes in IOS 13.2 version. With the help of this update, you no longer need to wait for your apps to start deleting process. You can directly delete them with ease. All you have to do is 3D touch or long-press on the App you want to delete and select Delete App option from the quick action menu in IOS 13.2. That's it; you can now quickly delete the App without the "wiggling process".
Music App History: Listening History:
After the long run, Apple has finally decided to use a listening history. The Apple's Music app now gains listening history. If you are using the music app now, it's easier for you to find every song you listened to last week, last month and so on. Previously when we have the "Recently Played" system, we couldn't find the song we played last week, but now we can do it with ease.
This listening history applies to the apple music app and personal music library as well. So, no matter what song you listened when you have heard it, you will always have a log of it in your App. This is one of the new features & changes in IOS 13.2 update.
New features & Changes in IOS 13.2 Update, Dark Mode When Navigating:
This change is one of the interesting changes in Apple. We always face some problems with dark mode navigation. So, Apple has decided to block dark mode while people are using Apple Maps for navigating. This is one of the best features for all travellers.
Apple doesn't want its users to use Apple Maps in the dark mode because they might get into some trouble during the daylight. Some people still feel this is a ridiculous and meaningless update. What so ever, we got an update, so I'm listing that in 15 new features & changes in IOS 13.2 post.
Text Feedback in Wallpaper Editor:
People always strive to include some text feedback in the wallpaper. So, Apple has got this new update for them. Whenever you enable or disable live photo and use Zoom in wallpaper editor, then you will get text feedback based on your selection.
Previously you need to rely on small icons themselves to know which option you picked. But now, it has been changed to the feedback section.
Improved Siri & Dictation Option & " Siri & Dictation History":
Apple has a new improvement in Siri Dictation. Previous, we heard that Apple staff had access to audio recordings of Siri Users. This has prompted Apple to promise more privacy and transparency for users. SO, it has improved its user control by updating the Siri Privacy.
This has a lead apple in the creation of "Improve Siri & Dictation" option. In this option, you allow us to opt-in or opt-out from the data sharing. So, it's in users hands they can quickly choose their privacy aspects.
At the start, this option will be disabled by default. It will be hidden in the settings as well. If you want to enable it, you have to Go to Settings — Privacy — Analytics & Improvements option.
Similar to the "Siri & Dictiation" the new "Siri & Dictation History" Menu option is there in settings.
Apple is now letting is users to access their Siri and dictation history via a special setting menu. You will find that in the settings —- Siri & Search — Siri & Dictation History option. If you want to delete any data, then you can remove that from history. In case, if you're going to use history, then you can use it as well.
Changed Volume HUD Animation & Updated Volume Slider in Control Center:
In the latest IOS 13.2 update, Apple has updated its volume HUD Animation. Previously HUD used to disappear smoothly into the left side of the display. But now, it inches slightly to the left before disappears. Although we dont know the reason behind this change but Apple has changed it. For users, this may be boring, but it's one of the fun changes we have identified.
Apple has updated its volume slider in the control centre. You will now see the compatible connected audio devices in the Volume sliders. This is another change which is similar to the volume HUD.
New features & Changes in IOS 13.2 Update- Privacy Settings Page:
In the privacy settings page, you will find out a new "Research App" option. We can't find more details about this App because at this time this is not showing anything. Maybe it about the feedback or other related aspects. This is one of the New features & Changes in IOS 13.2 Update.
Handoff Settings has changed into "Airplay & Handoff" & Automatically Airplay to Tv's Option:
If you are using an iPhone, you might have gone through the Handoff option. That option has changed into the Airplay & Handoff setting option. This is just the Airplay page.
In the latest 13.2 update apple, you will find out "Airplay & Handoff" option. At that page, you will find a new setting called "Automatically Airplay to Tvs" option. In this, you can select from
"Never" — This means it will never automatically Airplay to frequently connected TV.
"AsK"— It will prompt whenever you connect to a TV IOS it recognizes it and ask you.
"Automatic"— In this option it will automatically beam content to the TV IOS whenever it recognizes the connection.
Transfer to Home Pod Option:
Apple's new 13.2 update has a new transfer to homepod option. The Also new Airplay & Handoff is now "Transfer to Home Pod". With these settings, you can quickly transfer media on your iPhone just bringing the device close to the Home Pod. This is one of the New features & Changes in IOS 13.2 Update.
Shows Separate Tiles in Home App:
Whenever you have connected accessories to the home app, you'll now find out an option "Show as Separate Tiles". This is one of the new features & Changes in IOS 13.2 update.
Bugs Fixed:
Until now, we have seen the new features & changes in IOS 13.2 update. Now, let's find out what are bugs fixed in IOS 13.2. If you have a look at this, you will get a clear view of what aspects have been fixed.
New features & Changes in IOS 13.2 Update: Bug Fixes:
Apple has fixed an issue that prevents passwords from Autofilling in all the third-party apps.
Fixed an issue where swipe to go home not working on iPhone X and Later devices.
It has resolved an issue that prevents the keyboard from appearing when using Search.
Fixed Messages would send a single notification when option "Repeat" was enabled.
Resolved issues regarding contacts.
Fixed Markup Annotation from being saved issue.
It has fixed ICloud Backup might not successfully complet issue.
Improved performance using Assistive touch.
These are new features & changes in IOS 13.2 update. If you want to have a look at more changes, then wait for the other article.