Most of the users prefer to use Grammarly to check plagiarism and grammar. The tool gives you several suggestions for grammar, vocabulary, syntax, writing styles, etc. As a result, there is no need to download any physical software. But it doesn't let you know about the misuse of words. Instead, it usually misplaces the words that don't suit your content. Besides, the tool is unable to identify poorly constructed sentences. To overcome this problem, you can use Grammarly alternative. Here, we have listed a few best Grammarly alternative. From this list, you can get both paid and free tools.
The Reasons To Use Grammarly Alternative:-
Grammarly doesn't support all the apps. People who depend on this tool completely must keep in mind this.
The free version of the tool has a limitation. What it can only do is to correct spelling and grammar in the given context.
It has an aggressive advertising technique. The tool wants its users to upgrade to the Premium plans.
Compared to a human proofreader, the tool is not an ideal replacement.
Sometimes the software shows red underlines despite there doesn't exist no mistake.
15 Best Grammarly Alternative   Apps and Tools

ProWritingAid
Sapling
WhiteSmoke
Hemingway
PaperRater
Reverso
SentenceCheckup
After The Deadline
Write full
Slick Write
AutoCrit
Scribendi
1Checker
Ginger
LanguageTool
Best Grammarly Alternative in 2020
Check these alternatives of Grammarly.
1) ProWritingAid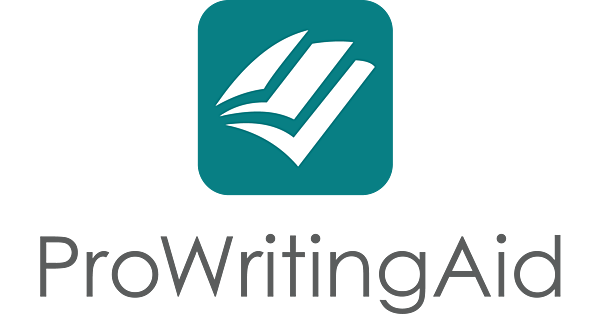 ProWritingAid can edit mistakes, check grammars and plagiarism. Besides, it also helps to improve the quality of writing and English skills. The tool works as a personal writing coach or behaves like a mentor. It supports Google Docs and other different platforms, which is the unique feature of this ProWritingAid tool. Fiction & Non-fiction Authors, Bloggers & Content writers, Students, Business writers usually use the tool.
Features:
You can get more than 20 various reports that help you to analyze your content.
It supports Google Chrome & Docs, Microsoft suite, Apache Open Office, etc.
You can use different wordings also with the help of the Contextual Thesaurus report. The report suggests synonyms for every word of your content.
The tool features a Word explorer. It helps you to find the correct words from different dictionaries. Moreover, you can know a complete explanation of the particular ord.
Besides, this alternative can find repeated words, context-sensitive style suggestions, and many more. Additionally, it can detect the sentence lengths and variations.
Pricing:
You can get here free trials and two various paid plans.
Free ProWritingAid : Offers Free plan.
Premium ProWritingAid : Hence, you need to pay $60 per year.
Premium+ ProWritingAid : Here, the annual payment is $70.
Disadvantages:
It allows users to use it only for Chrome. You can't use it for Safari, Firefox, or iOS.
You don't get here any monthly plan.
2) Sapling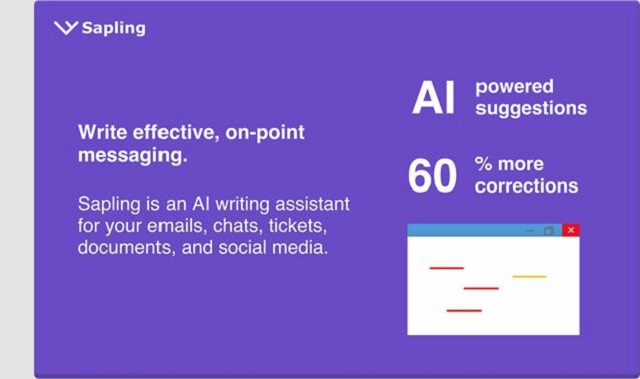 It is an AI-powered Grammar Checker. Sapling is one of the best apps like Grammarly. Hence, the tool uses a machine learning system, It point out you more language quality issues than the other spelling and grammar checkers.
It usually works as a browser extension in all the text-based web-apps. Additionally, you can use Sapling on different business platforms like Gmail, Salesforce Lightning, and Zendesk.
Features:
The tool allows it to use as a Browser extension in Chrome, Edge, and Firefox.
You can use this extensions for Outlook, Google Docs, Google Slides.
It comes with a pop-up feature that can paste phrases for quick copy-editing.
Pricing:
This tool offers a free plan and a premium plan for the users at $25 per month.
Disadvantages:
There is no extension for iOS and Android. Moreover, it has no extension for Safari also.
3) WhiteSmoke

It is a fully integrated tool. This Grammarly alternative can detect mistakes and help to improve user experience and knowledge. The tool also uses Natural Language Processing with Artificial Intelligence and different algorithms. The purpose of WhiteSmoke is to detect mistakes, analyze texts, and so on. You can also get the best possible suggestions from this tool.
Features:
You can know the mistakes. Furthermore, it can give extra details on each error.
It uses Artificial Intelligence, innovative technology, and Natural Language Processing Technology.
By using Whitesmoke, which is  one of the best apps like Grammarly, you can get a flawless content.
WhiteSmoke works, like a spell-checker, Grammar checker, Style checker, Punctuation checker, and Translator.
Pricing:
Here, you don't get any free trial or any free plan. The tool has paid plains. It is $11.50 per month for business purposes, whereas for Chrome Extension, it is $4.16 each month. Those who want to get premium plans need to pay $6.66 every month. If you are willing to use the Essential plan, then the amount you need to pay is $5 per month.
Disadvantage:
There is no free plan.
You need the access to the internet to utilize this tool.
4) Hemingway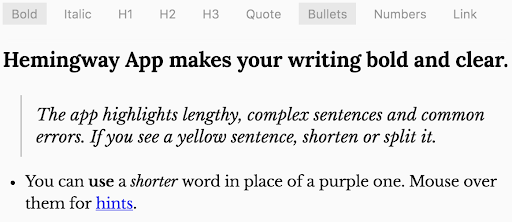 This Grammarly alternative is widely used as text editor. The main purpose of the tool is to make the content more compelling. It comes with a desktop app in which you don't need an internet connection.
Features:
The tool detects the wordy and lengthy sentences in your content.
It can detect the passive sentences as these can weaken the content.
The tool offers a useful formatting toolbar that allows you to make formatting changes. For example, you can do italics, bold, bullets, and heading styles.
It has Hemingway's one-click integration. It allows you to publish the content on WordPress and Medium.
Hemingway is helpful for those who write website contents. Since this tool offers HTML heading formatting as well to insert links. You may export the content as HTML and then publish it on your website.
This tool is very much helpful for editors as it can send back reviewed documents along with markups intact.
It can improve your writing quality as well as increase your English writing skill.
Pricing
The price of the tool that you need to pay is $19.99.
Disadvantages:
You can't get any browser plugin even if you are using a paid plan.
5) PaperRater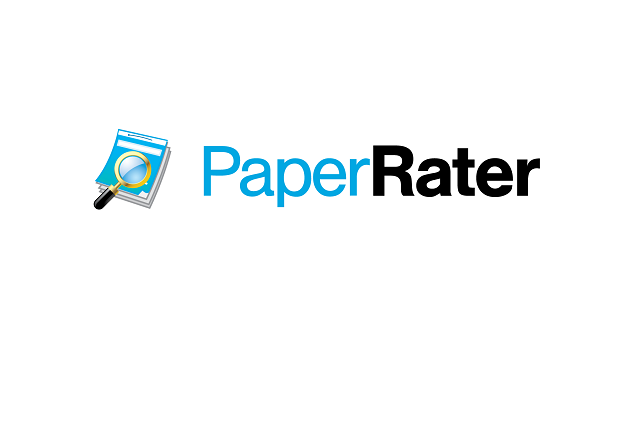 It is one of the best websites, like Grammarly. It works like an online grammar checker. People use this tool mainly to review the papers of the students.
Even it notify your  silly grammar mistakes, there fore  it is a very useful tool for online writers.  The tool has a proofreading system. You can improve your content with the help of suggestions. It takes the help of Data Science and Artificial Intelligence to give you Instant results. It corrects the mistakes  with in a short time of 5-15 seconds.
Features:
This PaperRater uses Artificial Intelligence.
You can see the original score of plagiarism in your content. Therefor, you can see how much your writing is plagiarism-free.
The tool features a Vocabulary builder. It helps you to give different words, sentences, definitions, and examples. As a result, you can improve your English skills effortlessly.
An automated scoring system is also available here that lets you know about the score in your writing.
This automated proofreader lets you know how to write. Besides, it gives you feedback along with Real-time & Real easy results. The tool is an ideal Grammar & Spelling checker.
Pricing:
It offers free plans for the people. And this tool also gives you a one-year Premium plan. If you want to get advanced features, then the amount you need to pay is $14.95 per month.
Disadvantages:
You will face troubles while using different styles of writing.
6) Reverso
You can check grammar in fourteen languages such as French, Spanish, German, Italian, Russian, by using this Reverso tool. It allows you to do online translation also.
Reverso comes with an online translator. It helps you to translate words, phrases, idioms, and short texts into other different languages. The tool comes with a new technology that can improve your vocabulary for sure.
Features:
Using the tool, you can translate your content into other languages.
The tool notify the grammar mistakes and the right word to be used.  It also show you the natural pronunciation.
Users don't need any internet connection to access the tool.
It has such options that allow you to view reverse translations. Moreover, you can see the history of the contents that you checked earlier.
The tool offers instant suggestions, shares results, etc. It features Flashcards that assist in memorizing words.
Pricing:
This Reverso tool gives you a free plan. Hence, you can check the content with maximum of 2500 words or below than that. It has two types of paid plans: Advanced and Customized.
7) SentenceCheckup
Do You want to check grammar and spelling in a free tool online? Then, this best Grammarly alternative can meet your needs with ease. What makes it unique is its deep grammar checking. This SentenceCheckup tool can make your documents flawless. Also, it can help you to improve your writing. This tool can identify grammatical issues and check the sentence structure. It also detects the wrong words that don't suit your content.
Features:
SentenceCheckup is a free and advanced online sentence checker.
Moreover, this tool, usually checks the structure of your content.
It checks your content for any errors and mistakes.
This tool takes the help of advanced algorithms. It assists in checking and removing the errors with ease. The tool comes with free plans. There are no pricing options available over there.
If you want to cross-check your content, then it is an excellent Grammar checker tool.
Moreover, it is perfect for those who want to check grammar in a free tool.
Disadvantage:
It supports the advanced algorithm. Professionals who need more advanced features don't prefer to use it.
8) After The Deadline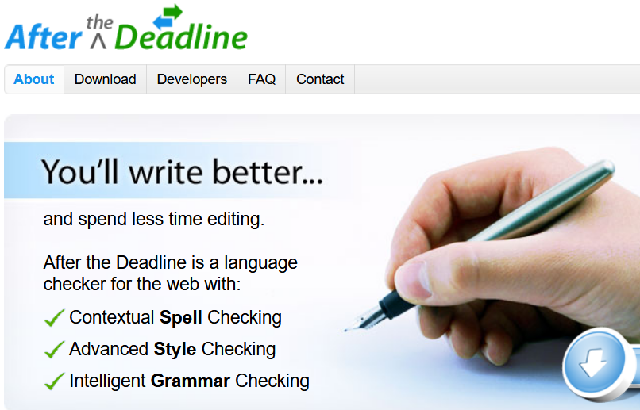 'After the Deadline' is one of the free alternatives to Grammarly. This  Editor tool helps you to check grammar and detect mistakes in your content easily. It depends on large language models that help to check your content. It is a smart English grammar checker. Here, you can check contextual spelling and make your writing error-free. This tool can detect the common mistakes in your content. 'After The Deadline' is a checker that can detect passive sentences and redundant phrases. Moreover, it also helps you to detect complex expressions. Apart from this, you can know words that are inappropriately used.
Pricing:
It offers free trials. No premium or paid plans are  available.
Features:
You can check grammar and Contextual spells.
'After The Deadline' detects the misused words and notify the errors that you make in your content.
Disadvantage:
No Plagiarism checking option is available.
9) Write full
This online grammar tool can improve the quality and consistency of your content. It is capable of providing quick feedback on the writing. Furthermore,Write full gives you different language suggestions. This tool can help to improve the grammar of your content.
Besides, it can correct spelling, vocabulary, punctuation, etc. This Write full app takes the help of Artificial Intelligence language models. These models have specialization in millions of published journal contents. Compared to the typical rules-based grammar applications, this tool is entirely different because of its artificial Intelligence utilization.
Write full helps you to correct the structure of sentences in scientific writing. Also, you can improve your vocabulary by using this tool.
Features:
It can find out the words that are common in your content.
This Grammarly alternative enables you to check synonyms of any given word.
Pricing:
It is an open-source tool that allows its users to use it for free. To use this tool, you don't need to pay any money.
10) Slick Write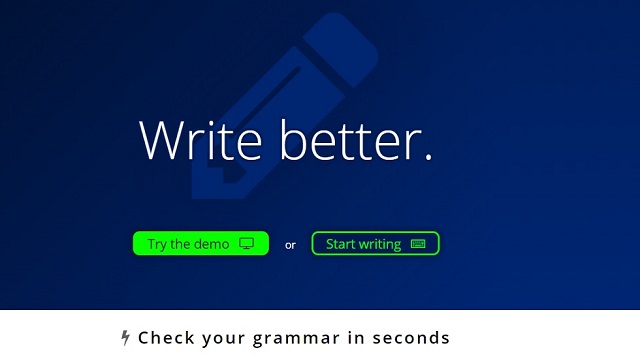 This tool is useful for SEO professionals, bloggers, and so on. Even a novelist, Agency, Teacher, or a Student can use this tool. By using this tool, you can check your grammatical mistakes, other errors in your content.
This Grammarly alternative free is free to use. Here, users don't need to download or install any software.
Features:
Slick Write can check grammar in your content very fast and saves your time too.
The tool keeps your documents secured enough with encryption of data.
You can make your reports and presentation with ease.
This tool helps to improve your grades too.
Pricing:
To use this tool, you don't require to pay a single penny. It is because the tool is a free proofreading software that allows you to use it online.
Disadvantage:
Slick Write comes with small-sized fonts.
11) AutoCrit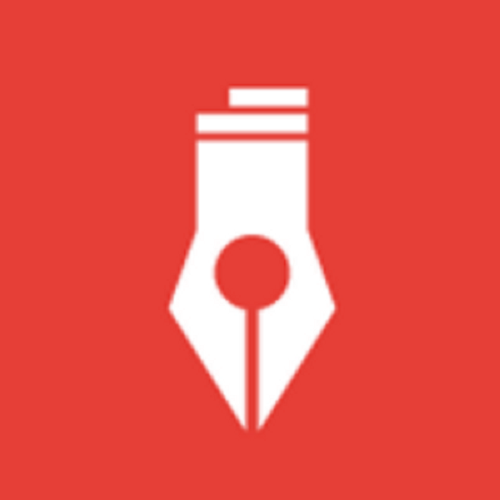 This tool corrects grammar and spelling mistakes and helps the writers to improve their skills.
Features:
You can check grammar and spelling by using this Grammar tool.
This tool can detect adverbs and repeated words. Also, it can check the readability and display the readability score.
It offers secure storage that you can use for your manuscript.
Disadvantages:
Autocrit doesn't support mobile.
Pricing:
The basic plan of this tool is free, whereas the professional plan costs $30/month. If you want to pay for the elite plan promptly, it will cost around $80 per month.
12) Scribendi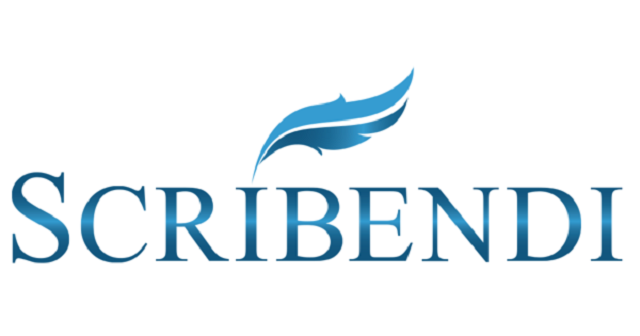 Scribendi is a website that allows you to check grammar with ease. This correction tool enables you to edit the your document professionally. You can edit a maximum of 10,000 words every 24 hours.
Features:
It offers a Proofreading service, especially for the students.
This Scribendi tool allows you to check grammar and edit your documents.
Disadvantages:
Expensive compared to the other ones.
No refund policy is available.
Pricing:
The price depends upon the number of words.
13) 1Checker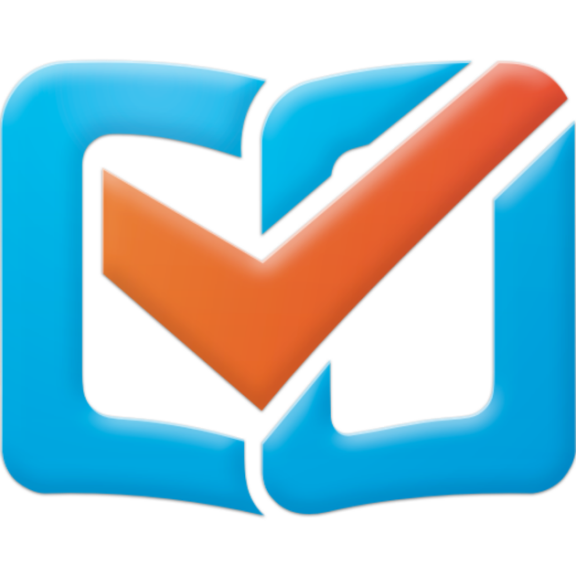 This tool is another Proofreading program that you can use for free of cost. If you're a Mac user, then this software is the right choice for you. However, if you want, you can use the online version of it also.
Features:
This software helps to edit grammar. Also, it can work as a translator tool.
You can check your documents and judge them by getting the score also. It allows you to save the report that helps to analyze you further.
The tool uses contextual learning (CL) to understand the writing before flagging errors. 1Checker also gives you suggestions and rewording options.
Disadvantages:
Sometimes, this tool gives false alarms.
14) Ginger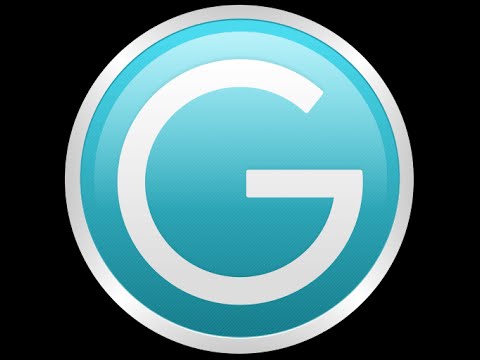 It is software that takes the help of Natural Language Processing to improve your written communication. Now, you can write in a better way than of your own, by using the punctuation tool and grammar checker. Ginger can detect grammar mistakes and eliminate those mistakes by correcting it.
Features:
While you are typing your content, it gives you word suggestions.
This software offers a dictionary for more suggestions.
Ginger supports all different browsers such as Safari, Windows, Chrome, etc. Moreover, it is compatible with Mac, iOS, and Android keyboards also.
With the help of Ginger Grammar tool, You can follow the grammar rules to make your content accurate. You can take the help of the Proofread function to check errors with a single tap.
Disadvantages:
You can't use this software in Google Docs.
Pricing:
This alternative comes with both free trials and premium plans. The monthly and annual plans for the tool are $20.97 and $7.49. You can get the two years plan also. But for this, you need to pay $6.66 per month.
15) LanguageTool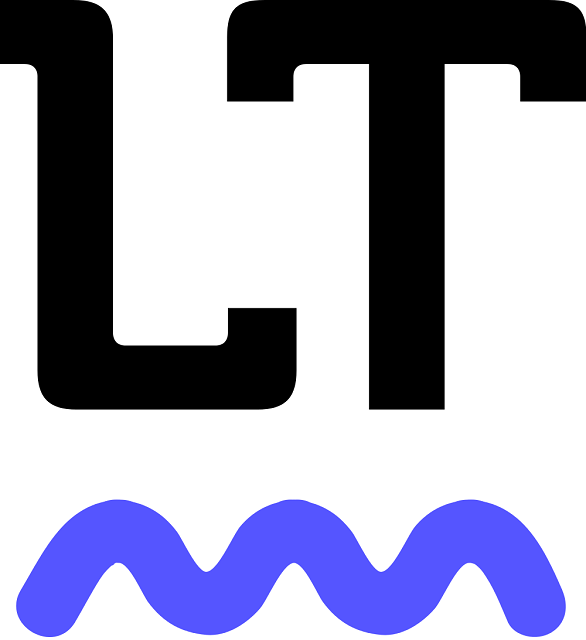 You can check grammar and spell mistakes in this proofreading software. This software allows users to check the content in more than 20 languages.
You can check grammar in English, French, German, and many other languages. The LanguageTool contains premium plans that are usually used by authors, students, freelancers, and so on.
Features:
It supports Firefox and Chrome. Along with it, the tool is also compatible with Google Docs, LibreOffice, and Microsoft Word.
You can get here a personal dictionary. This tool can support many languages too.
LanguageTool has an auto-correction system. You can use the suggestions also to correct the grammar mistakes.
It is a proofreading platform that helps you to detect grammar mistakes online.
Disadvantages:
There doesn't exist any plagiarism checking option.
Pricing:
You can freely check 20,000 characters in an attempt. The premium plan allows you to check 40,000 characters in every check, and it costs $4.92 per month.
Conclusion: If you are a blogger or a student, you must need a Grammar checker tool. These Proofreader, Plagiarism checker tools can help you to write error-free content. Therefore, you can get flawless content with high readability. Moreover, by using Grammarly alternative, you can save money also. Because now you don't need to hire an editor.
Most of the Grammarly Alternative tool offers free plan on the list that we listed here. However, a few websites like grammarly are there, for example;  WhiteSmoke, in which you need to pay money. People who want advanced features can use tools like ProWritingAid, WhiteSmoke, Ginger, etc. However. If you're going to use a tool for translations and error checking in multiple languages, choose LanguageTool & Reverso. These two are the best options in this case.