Android 8.0 Oreo has just been introduced by Google. We tell you all the news that brings us the latest version of the mobile operating system.
It was with Android 5.0 Lollipop when the game started the name of the Android version. Google, in the presentation of its version 5.0 left us simply with a letter: "L". There was much confusion about what name it would have and that is free advertising and a great way to echo a product that is going to launch. We finally saw that it would end up being called Lollipop.
The same happened with Android 6.0 Marshmallow and Android 7.0 Nougat: Google wanted to play a little with us when it comes to naming the system. And with Android O have repeated the same as they did with Android 4.4 KitKat: put a famous cookie name. At the end Android 8.0 is Oreo, the famous chocolate filled cookie.
From the Google I / O the first letter was known but the name would not be known at the end. There was some indication that this name was due to the publicity that was made of the eclipse of yesterday's Sun and a photograph filtered by Evan Blass who also anticipated it. But it has finally been announced Android 8.0 Oreo, the eighth version of Google's operating system.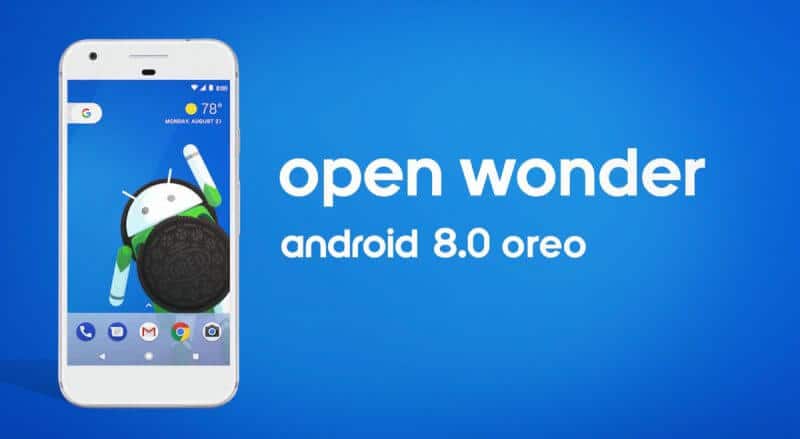 Little new can be counted on Android 8.0 due to its betas program until today. We know the new function to have applications executed in the form of floating window, the new icons, the Notification Dots and Notification Channels. Many new enhancements are intended to make Android a complete operating system.
What phones will have Android 8.0 Oreo?
Failing that manufacturers deploy the new version of Android to their mobile devices will first are those of Google. They may update: Pixel, Pixel XL, Nexus 6P, Nexus 5X and Nexus Player Pixel C.
If you are in the program betas you can upgrade to this latest version via an update. Otherwise, you can always download the factory image and install it by yourselves. It is really easy to do but be aware that you will lose everything stored.
They will not release day, but they will receive Android 8.0 phones like Asus Zenfone Oreo 3 OnePlus 3 and 3T Nokia range from 3 to 6, the latest models of Sony and. Once it is introduced, we will see which manufacturers also announce which phones will upgrade.
Android Oreo manages your notifications better
Google knows that we use our smartphone a lot throughout the day. We have a huge amount of notifications and many times the notifications center collapses. Several applications seem to agree to send us alerts and that makes there are times when we do not see something important.
In Android 8.0 Oreo is intended to end this with Notification Channels and Notification Dots. These two new features want to help you have better management of the notifications you receive. This is achieved by concentrating a certain type of notifications on channels and allowing you to see the notifications of a single application with a long press on the icon.
Notification Channels group them and Notification Dots individualize them
Notification Channels is part of the seamless experience Google wants to give us on Android 8.0. The development tools for this new version of Android allows you to tag and catalog the notifications of your application so that they all meet on the same card in the notification center.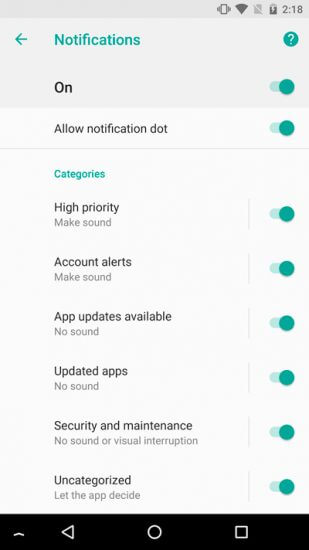 On the other hand, Notification Dots is a more individual way of showing us the notifications. Now, next to the icon we have a point indicating that we have notifications of that application. To see the notifications for that application and not the rest as in the notifications center, we must hold down the icon. We will see a floating window where we can see the notification and interact with it.
In Android 8.0 you want the user to have an intuitive experience when using your smartphone. Want to see all notifications? For that, you have a notification center. Want to see notifications for a single app? Access through your own icon. We'll see if the developers give good use to these two tools and we do not have to wait a year to see something decent.
Floating windows: part of the new fluidity
The fluid experience that stands out in Android 8.0 is not only the notifications, but the floating windows finally come, natively, to Android. Google tells us that if we are a video on YouTube and we want to respond to an email, why do we have to stop seeing what we are seeing? For this reason, it has now included the function of playing content in floating window.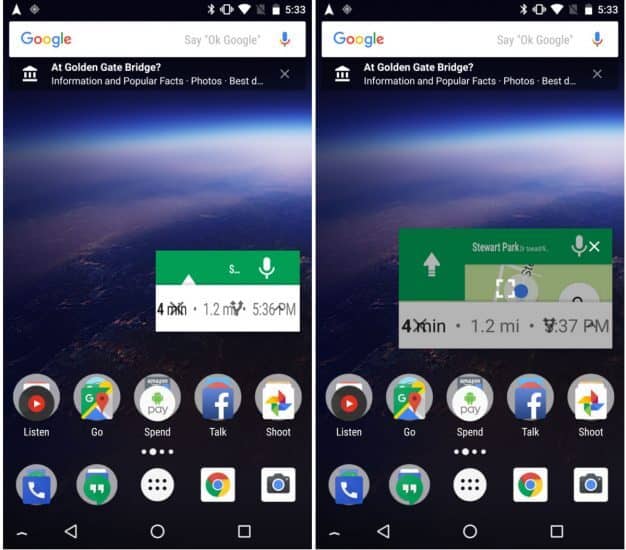 We'll see if this is not only on YouTube and reaches other platforms like Twitch, Vimeo or VOD services like Netflix or HBO. It would be nice if we did not have to pause the chapter we are looking at to respond to a WhatsApp. Although now with the quick answers of Android 7.0 that problem is lighter. But when they send you many messages it is already more complicated.
Security and battery management, improvements in both
With each new version of Android being released, Google makes improvements in these two aspects. This is because for the average user are two things that cares a lot. They want their device to be sure of other people's eyes and to endure as much as possible. Security and battery always have their ration of improvement in each version of Android.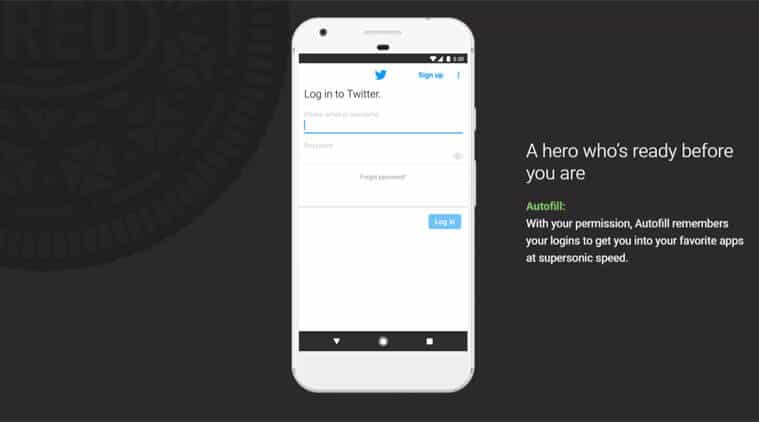 Google has been sharp with the applications that run in the background, closing them completely if you see a high consumption of battery without being on the screen. This will make wake locks less harmful in our daily lives. We will see if in day to day this is as effective as we are told.
On the other hand, security has also been strengthened in themes such as applications that are installed thanks to Play Protect and in the password management API for 'auto-filling'. Google wants that in Android 8.0 we do not write so many passwords. Whether we have them stored in our Google account or in third-party applications such as LastPass.
This is the most important thing that has Android 8.0 Oreo and what will make of claim for users to want a smartphone with such operating system. There are also other lighter enhancements that will be seen as we try out this new version of Android.
Do you feel like opening, sucking and dipping? Because Android 8.0 Oreo paints very tasty …