If you do not have that much space or budget for a big television, you can choose console gaming rather than getting a TV. The Xbox One and the Xbox One X|S are compatible with various resolutions & technologies. Therefore, you need to find the right monitor depending on the console you have. While Xbox One is compatible with basic 720p & 1080p resolutions, the Xbox One S and X work with up to 4k 120Hz refresh rates.However, all monitors don't come with the same features. So, check this article to buy the best gaming monitor for console gaming as per your budget.
What Are Console Gaming Monitors?
A monitor for console gaming refers to a display option used to connect directly to famous consoles such as the PS4, PS5, Xbox One, Xbox One S, and Xbox Series X. It takes help of an HDMI to connect to your console. After that, it showcases information from the console so that you will be able to play all games you want. If you use a top-rated 1440p/144Hz gaming monitor, your gameplay pops,
Console Gaming Monitors vs. Traditional Monitors:
There is not so much difference between the best monitor for a console & a traditional monitor. Both of these provide the same core display functionality, the same general form factor & design.
If you consider the performance & particular feature set, subtle differences come into play.
Like the famous monitors for CS:GO, these ones also offer the same performance.
Traditional monitors provide a user-friendly user experience. The console gaming monitors usually focus on offering performance & visuals over all else. It indicates that people will get faster refresh rates, faster response times, higher native resolution, and eye care technology. All of these features ensure that you will get an improved gaming experience. The best gaming monitor can give the best visuals with an outstanding gameplay experience.
How Console Gaming Monitors Work:
When you connect these Console Gaming Monitors directly to your gaming console, these will start working. Hence, you need a single HDMI cable & a power cable to work. As soon as you connect these two devices and turn them on, you can see the console's user interface on your monitor or the video game that you are playing currently. Sometimes, you may notice a black screen. In that case, you should return to figure out how you can fix a no-signal input on your monitor.
In most cases, most Console Gaming Monitors offer LCD or LED display technology. If you are a console gamer, you must favor enhanced image quality over anything else. The light-emitting diode backlighting ensures that you will experience an elevated visual experience with more consistent lighting and high brightness.
LCD & LED monitors use liquid crystal, a technology housing between two glass panels. As soon as the monitor is turned on, it will send an electric current via the liquid crystal material. After that, it reacts and reorganizes to recreate the data from the console and allow you to see this.
Do You Really Need a Console Gaming Monitor?
If you have a PS4, PS5, Xbox One, Xbox One S, or Xbox Series X, you may not get so much benefit from a console monitor. These displays boost immersion & offer higher performance for more responsive gameplay.
How do you set up your monitor for console gaming?
Modern consoles are simple low-mid range PCs internally. So, the setup process that is followed for PC users, is applicable for console gaming.  Let's know how you can correct the color signal on the GPU & the monitor. You may not have a GPU driver as a console user. However, a signal range option can be found in the menu system of the console. Moreover, it is necessary to set the signal on the monitor appropriately if it has an option. All monitors don't have the option, as a few of them configure this automatically. On the other hand, other models use Full Range RGB all the time.
If your monitor gives such an option, it will be covered in the OSD or On Screen Display video. However, you can get to know about this from the manual as well. Try to set the RGB Range ('HDMI Black Level') to 'Full,' 'Normal,' '0-255', or others.
The setting that you mainly use, relies on the specific console. Sometimes, it depends on the resolution & refresh rate. You can use newer consoles like the Xbox Series X & PS5 with a 'Full Range' signal. However, the PS5 uses a 'Limited Range' signal (YCbCr 4:2:0 or YCbCr 4:2:0, relying on the monitor's capabilities) when you run '4K' UHD @120Hz. The Nintendo Switch can perform best when it works with a 'Limited Range' signal.
Is a Console Gaming Monitor Worth Buying?
These are the reasons you should purchase a console gaming monitor:
You Mainly Play Video Games on Console: People playing video games on their consoles should choose a monitor which is designed mainly for this purpose. These monitors come with such specs which perfectly pair with the performance offered by modern-day consoles, like top-quality visuals.
You Also Own a Gaming PC: When you buy the right model, a console gaming monitor gives you many advantages, when it comes to talking about handling PC gaming. You must be conscious that a higher-end monitor may be essential if you want this for gaming on the PC.
You Don't Have Room for a Full-Size TV: Several console gamers prefer gaming on television, but they do not have the space for one. You can continue with a smaller monitor solution if you do not have sufficient space for a larger television.
Console Gaming Monitor is not for all people — why:
These are the reasons why you might not prefer using these monitors:
You Don't Play Video Games:
Are you not one of those who play video games? Then, there is no need to use a gaming monitor. These are more costly than standard computer monitors. Therefore, people willing to have a monitor at a budget-friendly cost need to go with a different category.
You Wish to Play Your Games on a Big Screen TV:
The maximum recommended size for a console gaming monitor is 32 inches. People who need a bigger screen to play games can buy a TV rather than a computer monitor.
How Long Will a Console Gaming Monitor Last?
Suppose you have bought an LED monitor for your console games. In that case, the model can last from 80,000 usage hours to 120,000 usage hours. It equates to around 15 years. Whether you choose a standard LCD monitor, expect the lifespan to be around 30,000 to 60,000 usage hours.
The entire lifespan of a monitor relies on the way you treat this. Suppose this one is getting knocked over or dirty constantly. Hence, the lifespan of the model will be decreased. You need to follow the same logic when you use the monitor constantly on its maximum brightness settings.
What brand is best for gaming monitors?
Like other areas of gaming tech, there are many companies fighting for the best gaming monitor market. So, making one brand the best of all is impossible. There are a few big names in the gaming industry, like ASUS, Acer, BenQ, Samsung, and Alienwaren.
What monitor do pro gamers use?
Pro gamers use a variety of gaming monitors. However, you may not find such a particular brand that offers all the advantages at a time. But, as a user, you should look for fast refresh rates, fast response times, and 1080p resolutions. Although, you do not need to look for ultrawide beasts of 4K gaming monitors.
Is 144Hz or 240Hz better?
The refresh rate is very crucial when you choose the best gaming monitor. As you can see, there is a big difference between these two numbers, 144 and 240. Why is choosing between these two essential? Because, games will be different at these speeds.
144Hz is a sufficient refresh rate at which games can run smoothly. But 240Hz will always be more future proof and it also provides additional headroom. However, you should always check out other features before making the final decision.
Should you get one or two gaming monitors?
As we are humans, not Superman, we can play one game at a time and look at one screen at a time. Therefore, realistically you will need one monitor. If you want, you may have two PCs in your home, and depending on the game you play, you can choose your gaming monitor. As a wide range of gaming monitors are available, you can choose the right model based on the setup and budget. Choose such a monitor which is perfect for competitive play & for slower-paced role-playing games. If needed, use a bigger curved gaming monitor.
What type of monitor is best for FPS gaming?
When you select the best gaming monitor for first-person shooter games, the speed and smoothness of any photo are very important to consider. Speed with a fast refresh rate indicates the level of frames you get from the machine each second. It also refers to the screen's response time (ms) taken for a pixel to change. The monitor should have a screen that has FreeSync or G-Sync that ensures consistent transitions between frames.
What is the best monitor inch size for gaming?
Always remember that the gaming monitors you select usually come in different sizes. Therefore, you can't easily understand which size will be good for you or what size suits any specific style of monitor. You can try gaming monitors of 27 inches that are specifically for 1440p resolutions. If your monitor comes in 32 inches, begin immersing yourself in games. It is a good-to-go size for 4K resolution monitors.
Whether you are into ultrawide for taking your immersion to an advanced level, a minimum of 34 or 35 inches is recommended. If you can extend your budget a little bit, monitors of 38-inch and 49-inch are something to consider.
The Best Gaming Monitors For Console Gaming:
Alienware 34 AW3423DWF
This new model comes in a matte anti-glare coating, and QD-OLED panel supplied by Samsung. Users can get OLED's per-pixel lighting control using this monitor. You will be able to get full-screen & nearly-full-screen brightness from the Samsung panel, which isn't something that can be said about OLED monitors which use LG-supplied panels. These have brightness problems & look dull in a few scenarios.
However, this model offers all OLED benefits, such as quick response & great viewing angles. The disadvantage is that 3,440 by 1,440 resolution is unable to create an ideal pixel density. For console gaming, its ultrawide form factor is not suitable. However, the product comes with three years of full warranty.
Regarding refresh at 165Hz, this new cheaper version is 10 Hz slower. In addition, it has ditched the Nvidia G-Sync chip, and you must not want to miss this. Although you will lose some important features, you can get an outstanding gaming experience.
Pros:
The glossy OLED panel rips
Silly-fast pixel response
Good full-screen brightness
Cons:
AOC 24G2 / 24G2U: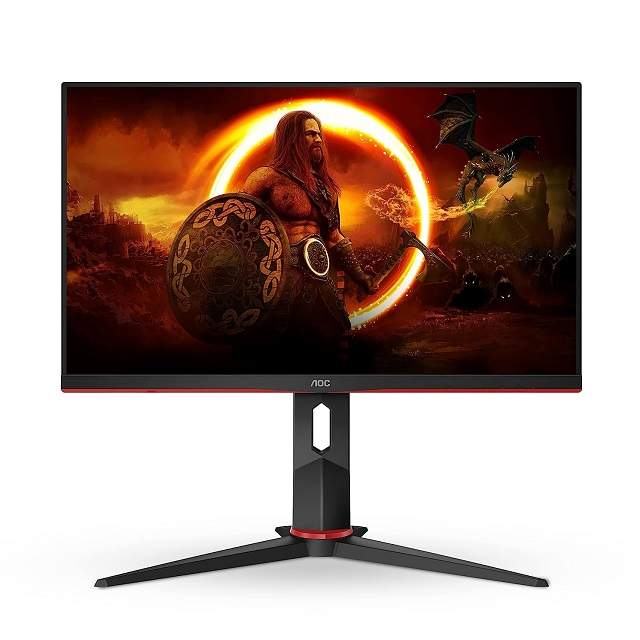 Do you have a budget of around $200 / £200? Then, go for this high-quality gaming monitor. This one is a high-refresh monitor that comes with a quality IPS panel. When you see the AOC 24G2 and its sibling AOC 24G2U, you can notice some differences. Both monitors are 24″ in size and have a modest 1,920 by 1,080 resolution, called 1080p. The extra benefit you get from the 24G2U is that it provides a USB hub.
While it offers a 1ms pixel response, the monitor features variable refresh rate support & a low input lag mode. In addition, the model has 144Hz refresh, which is lower than a 4K panel having one-quarter the number of pixels. Lesser number of pixels indicates more frames & lower latency that provides the key edge in your Battle Royale, or Apex Legends, Call of Duty: Warzone, Battlefield 5, or Overwatch. You should know that only some monitors offer a true HDR experience. However, AOC will not tease you by promising to offer HDR.
Pros:
Proper IPS panel
144Hz refresh
Variable refresh rate
Cons:
No HDR support
Not so bright
ASUS TUF Gaming VG27AQ: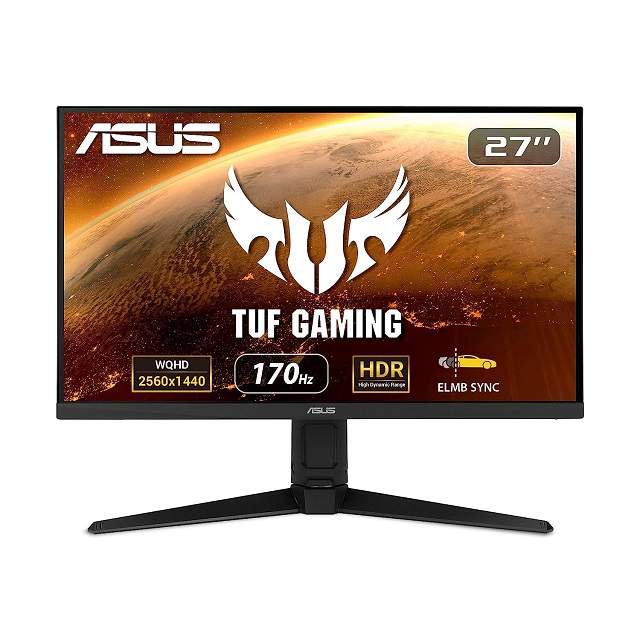 Although it doesn't create a flashy entry in the list of the best gaming monitors for console gaming, it makes a heroic entry with quality. The model comes with several exciting features that makes it a very speedy monitor for gaming. This monitor runs at 165Hz with Adaptive Sync Support, and the response rate is 1 ms. The product supports G-Sync and FreeSync. Include the ASUS' Extreme Low Motion Blur Sync technology. Besides, you can see the smoothest in-game photos which is the best performance a user can have on a 1440p monitor.
You may find the image quality crisp, but it isn't about the speed. Stirring in an HDR10 for brightness & color levels in a wide dynamic range and these are some of the nicest images that you have seen on 1440p. It balances picture quality, speeds, along with cost. And these make the monitor very special. So, it is a great option if you are looking for a monitor for overall purposes.
Pros:
Good picture quality
Nice colors and vibrancy
Solid settings menu
Cons:
Slightly haziness to some edges and photos
Alienware 34 AW3423DW QD-OLED:
Although OLED technology takes a lot of time to come to monitors as a feature, it is finally available in the new Alienware 34 AW3423DW. The screen comes with better contrast and faster response than the LCD panels. It is sharper, clearer & more immersive.
However, it is not absolutely perfect, as the brighter HDR 1000 mode mostly provides duller pictures than the more usable HDR 400 setting. The low pixel density indicates it isn't a good option for an all-purpose display. This one isn't a suitable choice for console gaming. As you can get improved latency from the higher refresh panels.
Pros:
Awesome OLED panel
Excellent pixel response
True HDR performance
Cons:
Not so much beneficial as a desktop monitor
It isn't the lowest latency option
Sony Inzone M9: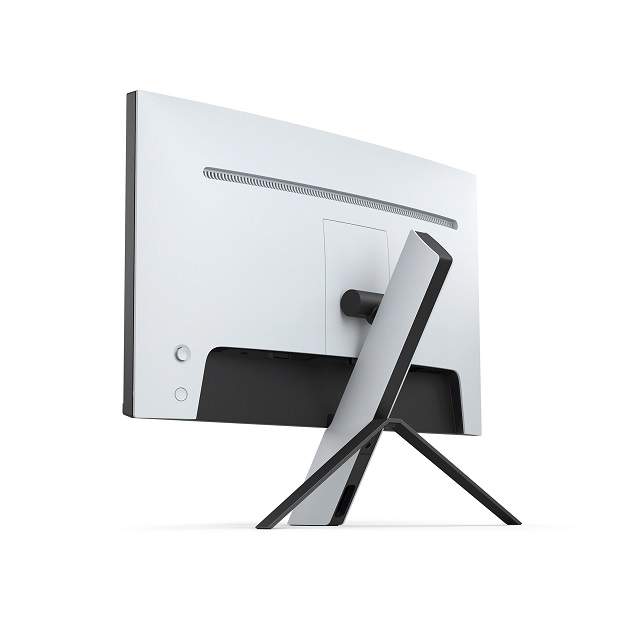 Sony has entered into the world of the best gaming monitors with the beast Inzone M9. This one is actually an excellent monitor that is equipped with a 27″ 4K HDR screen. The product comes in a sleek PS5-inspired design. It has some ports indicating that users can connect their PC, PS5, and Xbox Series X/S without unplugging cables. The product is equipped with two HDMI 2.1 ports, a USB-B port, a USB-C port, three USB-A ports, and a standard DisplayPort.
There exists an Inzone Hub app that can be used to adjust the monitor's settings. Using this app, you can easily swap through one of its five display modes – this feature is useful because reaching behind the dang thing can annoy you. This model comes with a few outstanding PS5 features like auto swapping between cinema & game modes, optimizing HDR settings, etc. It indicates that there is no need to fiddle with any settings if you go between PS5 and PC use. If you want a good design and display, it is an awesome choice, especially for PS5 players.
Pros:
Great HDR quality
Exclusive PS5 features
Sleek design
Cons:
Limited screen mobility
Hard-to-reach ports
Dell S2721DGF: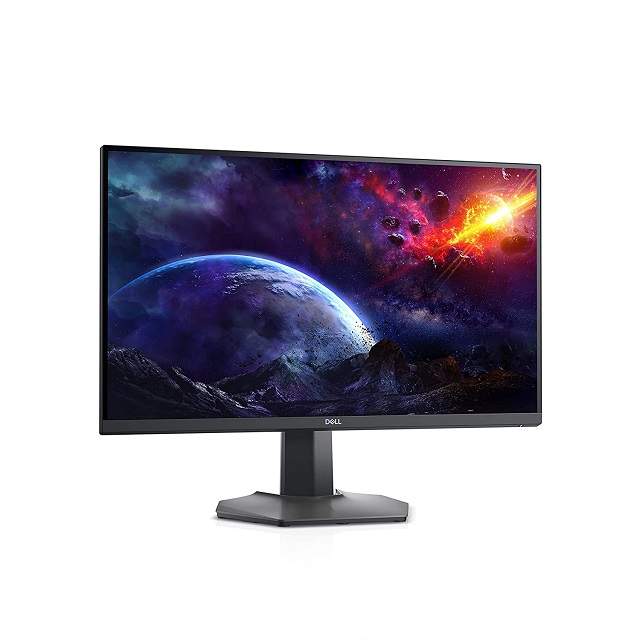 Dell comes with several monitors like basic 1080p run-of-the-mill office jobs and uber impressive 4K beauties. This Dell S2721DGF can provide awesome gaming performance at 1440p. If you are a PC gamer and want a monitor, then refresh rate & response time are crucial specs to consider. The Dell S2721DGF is an ideal model in such cases. It can provide 165Hz & 1ms, respectively. The IPS panel is one of the excellent features that increases the value of the monitor. It comes in a matte cover with an all-black finish. The product has thin & flat bezels around the edge. This one is an excellent pick for those who want a double or triple-monitor set-up.
HDR performance is the only place where the monitor trips up, mainly in dark areas. As the contrast is low, it indicates that you can't differentiate between subtle blacks and greys. But, if you use it mainly for gaming rather than movie-watching, it will not be an issue.
Pros:
Wide viewing angles
Sleek design
Cons:
ASUS ROG Strix XG27UQ:
4K60fps+ gaming has been an idea until now that is attainable by hardcore enthusiasts who dedicate their all to PC gaming & the best gaming monitors. All credits go to the recent launch of the 30-series cards from Nvidia, & AMD's RX series equivalents.
This monitor brings the best specs on a 4K screen for general PC gamers. Although this one is not that much budget-friendly,  for the first time a 4K monitor will be available with a 1 ms response time & a 144Hz refresh rate. The model is available at around $800/£800. This monitor can surprise you with its stunning lighting effects & texture details.
Pros:
Ideal specs of 4K, 144Hz, 1ms
The perfect way to play the latest AAA games
Cons:
Quite expensive
Require a 3080 or better to unlock the full potential.
Samsung Odyssey G7:
If you want the best gaming monitor which includes all the best features of the latest LCD technology, then Samsung Odyssey G7 would be a great option. The monitor is excellent and comes with many features like local dimming, adaptive sync, high refresh, HDR, quantum dot technology, a curved panel, etc.
While its size is 27″ diagonal, it includes 1440p resolution & 240Hz refresh rate. The monitor can balance both factors — speed and response. The concerning thing, in this case, is the use of VA panel technology, associated traditionally with slow pixel response & slightly laggy performance. The company claims that the monitor can offer 1ms response times, and it is true. You can compare the monitor with the best TN monitors for sheer speed. It can also match IPS panels for colors. In addition, it can add magnificent contrast into the mix that turns the model into an outstanding package.
Pros:
Excellent VA panel
Super-fast response
Extraordinary design & build quality
Cons:
The extreme curve may be too much
Not a true HDR display
Acer Predator CG7:
This 43-inch-sized monitor has received many updates to provide HDMI 2.1 support. The feature makes the product a shoo-in for the top-rated gaming monitor for Xbox Series X guide. The new variant's branding may confuse users. In the Acer Predator CG437KP, the extra 'P' on end refers to a key indicator of the updated product. When it comes to talking about the specs, the VA panel is the real 4K deal and an excellent option for full 1,000 nits of brightness and 1ms responses. With the help of the HDMI 2.1 upgrade, the monitor can hit the full 120Hz. If you connect this to a computer, it will work faster – 144Hz.
Because of its massive size, you can get the required Xbox Series X play support. For instance, the company says that it runs at 120Hz at 1440p on the Xbox Series X. As a result, you can step down the resolution to achieve better speed & response. Thus ,the panel became twitchy online shooters like Fortnite. Additionally, the sheer scale & punch of the VA panel are suitable for graphics fests such as Assassin's Creed: Valhalla.
Regarding color accuracy, the model is excellent for 90% of the DCI-P3 gamut. This model is DisplayHDR 1000 certified. But it includes 14 edge-lit dimming zones only instead of having full-array local dimming. Therefore, it is not an option if you are looking for a monitor with full HDR support.
Pros:
Mega 43″ sized 4K panel
VA Tech for a huge contrast
Up to 144Hz for ultra-responsive gaming
Cons:
Not a true HDR panel
Backlight is edge-lit
MSI Optix MAG274QRF-QD:
The combination of the two significant features — 1440p and 27″— has always been an attractive spot for budget-friendly PC gaming for an age? But you may wonder if it is suitable for console gaming, also. All credits go to the compatibility mode enabling a 4K input from the PS5 to run at 2.5 on this 2,560 × 1,440-pixel panel.
If you are a beginner, the monitor can run at 165Hz for you. The monitor includes a top-quality IPS panel along with good color accuracy. The best thing about this product is that it can perform very fast. Officially its response speed is 1 ms. The speed makes the monitor ideal for all PC gaming. Online shooters can also use this. The monitor has several features like G-Sync compatibility and USB-C connectivity.
Pros:
Quick IPS panel
The fantastic all-round feature set
Magnificent color coverage
Cons:
15W USB-C charging
Limited HDR support
BenQ EL2870U:
This model proved that 4K doesn't need to cost a bomb and this model holds its own as a quality monitor. The viewing angles of its TN panel ensure that you can have better options for viewing. It can boast a shocking wealth of functionality that you may not find in other affordable models. Do you have an AMD graphics card? Then, this model can offer enhanced performance with native FreeSync support. But it doesn't support G-Sync. It includes a utilitarian selection of ports, two HDMI 2.0 connections, and one DisplayPort 1.4. Although the product is not the best, it is 28-inch in size and comes with a 4K HDR screen. Whereas the integrated eye-care solution can adjust brightness and blue light for protecting your eyes.
Pros:
4K HDR support
Pre-loaded speakers
Cons:
Philips Momentum 5000 27M1F5800:
This Philips Momentum 5000 27M1F5800 model will amaze you with its 4K Nano IPS panel. This one comes in a professional design that never loses the "gaming" feel, and all credits go to the angular feet. It is basically a rare breed of gaming monitor. Along with a fairly lackluster UI, the monitor comes with whistles & 4K bells required for console gaming or gaming PC. While there are a few minor contrast & brightness problems, it is still a good option. What makes this special is that the model is available at an affordable price.
Based on the panel quality, you can say that the monitor is a good deal for money. Regarding connectivity, there are two HDMI 2.1 ports & two 1.4 DisplayPorts. The monitor also features a USB upstream port, four USB 3.2 Gen 1 ports, and an audio out for a 3.5mm cable. It comes with a 27″ display with 144Hz refresh rate, HDR 600 certification, & Adaptive-Sync technology.
Pros:
Crystal clear 4K Nano IPS panel
Simplistic design
Suits the PS5 and PC
Cons:
Whites lack detail at times
Better UI could be possible
Acer Predator XB271HU:
This model is the Nvidia user's answer to the Asus MG279Q. This model comes with an IPS panel with a 144Hz refresh rate, magnificent viewing angles, and default screen tear prevention technology. Like FreeSync of AMD, Nvidia's G-Sync allows the monitor & GPU to coordinate their efforts. Thus, it can help you to decrease screen tearing. You definitely know that FreeSync belongs to the DisplayPort 2.1a standard and can be added to any applicable monitor for free. But G-Sync needs a proprietary Nvidia chipset in the display and incurs a $200 premium over those monitors which are equipped with FreeSync.
The benefit is that Nvidia controls the whole standard and its implementation. Therefore, we can assure you that a G-Sync monitor must perform well. Whereas, the quality of FreeSync varies between manufacturers & from model to model.
G-Sync monitors are compatible with multiple refresh rates. These support anti-ghosting more than FreeSync monitors. Nowadays, most computers, even those which you purchase at $700+, are unable to render a steady 144+ fps. Therefore, G-Sync headroom is not so beneficial.
Pros:
Robust IPS display
Outstanding G-Sync range
Cons:
Limited input connectivity
G-Sync upcharge
Acer Predator XB253QGX:
When it comes to choosing the best gaming monitor, most gamers go for 1440p & 144Hz which is the best compromise between visuals & speed. Regarding resolution, the monitor is 1080p only from a 25-inch panel. Acer Predator XB253QGX clocks in at a completely 240Hz refresh. This one should be your ideal choice, if you need ultra-low MPRT pixels with a 0.5ms response time. This model is Nvidia G-Sync capable. This model confirms that users can get the peak brightness of 400cd/m2.
The IPS panel can offer more accurate & vibrant colors than the equivalent TN screen. This panel is a peach for online shooters such as Counter-Strike: Source, Call of Duty: Warzone, etc. If speed is the major factor to consider, the monitor can perform far better than many other models.
Pros:
Quick 240Hz panel
Good response for an IPS panel
Decent brightness
Cons:
MSI MPG Artymis 343CQR:
This monitor is immersive not only because of the extreme 1000R curve, but also because MSI has chosen VA instead of IPS panel technology. The combination of powerful monolithic backlight confirms that you can experience a peak brightness of 550cd/m2 with 3,000:1 static contrast. However, it has merely an entry-level HDR 400 certification. But the monitor can offer the best HDR experience without any local dimming. Its size is 34-inch whereas its resolution is 3,440 by 1,440 pixels.
Pixel response is the biggest worry with any VA panel. Although the monitor needs a little time to warm up, it can respond quickly. While the response is sufficient to justify the claim of 1ms, this model comes with 165Hz refresh & AMD FreeSync support.
Pros:
Ultra bright VA panel
The extreme curve is immersive
Awesome HDR performance
Cons:
Not exactly cheap
Not good Pixel response
Samsung Odyssey Neo G9:
Is 49″ and has 7 million pixels. It has 240Hz refresh and crazy 1000R curvature with thousand nits not enough? Then, what about the Samsung Odyssey Neo G9 model?  While there is a huge upgrade in theory, it is a bit complicated in practice. As it is a big screen, the backlight control's granularity is quite crude. If it comes to talking about the performance, this model puts on an outstanding HDR show.
Pros:
Immersive gaming experience
Bright & punchy
Excellent response & speed
Cons:
Mini-LED backlight
Nothing special in a Pixel density
Very costly
ASUS ROG Strix XG17:
If you are looking for the best portable gaming monitor in terms of stature & price, it is a great option. The monitor is available at 17 inches. Based on the configuration, it is around $600 / £600.
This one comes with a 1080p standard IPS display that cranks out up to 240Hz refresh rate. The monitor runs on a 7800mAh battery. However, to power the display, you can use a USB-C cable. The monitor is equipped with a metal chassis. It comes with 3ms response, wide colour gamut coverage, a gaming-friendly 1080p native resolution, & a wide range OSD menu options along with pixel overdrive settings. Unless you are willing to go 4K or need HDR support, this one can be a good option as a portable gaming panel.
Pros:
Top-quality IPS panel
240Hz plus adaptive sync
Default battery
Cons:
Very costly
No HDR support
Best gaming monitors for Xbox One X:
Gigabyte M32U:
It is the best gaming monitor for Xbox One X. The unique design of this 4k gaming monitor can let you take full benefit of the Xbox Series X|S. Due to its high resolution, this model can provide crisp images. Whereas the 32″ screen size allows you to feel an immersive gaming experience. The HDMI 2.1 bandwidth ensures that it has zero compatibility issues with the Xbox. If you are willing to upgrade to the Xbox Series X|S, the model is good to go.
Pros
Fast refresh rate.
Quick response time
Cons
LG 32GP850-B:
If you don't want to buy a 4k gaming monitor and are looking for an affordable model in the mid-range price category, it is a great option. The model doesn't have HDMI 2.1 bandwidth. Therefore, it is unable to take complete benefit of newer Xbox consoles. However, it works well with the Xbox One X without any hassle. The product has a lower 1440p resolution indicating that the pictures will not be so sharp. But the console can render 1440p games at higher frame rates. But if you are willing to play 4k games, it will accept a 4k resolution. As a result, you get a sharper image than a native 1440p image.
Pros
Affordable option
Works well with the Xbox One X
Cons
Low contrast
Poor ergonomics.
Gigabyte M27Q ll:
Are you searching for an affordable model? This one could be your perfect choice. It comes with a 1440p resolution with a high max refresh rate. But the response time is slower across its entire refresh rate range than the LG. Therefore, more motion blur will be seen. This model comes with a smaller 27″ screen than the LG. Its low input lag can offer a quality gaming performance. It indicates that there will be no delay with your on-screen actions.
Pros
Offer enhanced gaming experience
Affordable
Cons
Acer Nitro XF243Y Pbmiiprx:
When you are looking for a monitor for console gaming at an affordable price, it is necessary to find a model with a limited resolution. Due to the 1080p resolution, this one is the best gaming monitor for Xbox One which can only support basic 720p & 1080p resolutions up to 60 fps. It indicates that a 1440p monitor like the Gigabyte M27Q is not needed in this case, as Acer Nitro XF243Y Pbmiiprx doesn't require to do any upscaling.
Although it is a good gaming monitor, it has proved worse at motion handling at 60Hz with VPR on. However, VRR isn't supported by the Xbox One anyways. Therefore, the motion handling at 60Hz when the VRR is off, will be decent without overshoot or ghosting. But the 24-inch screen size will be very small for co-op gaming. However, due to the wide viewing angles and excellent ergonomics, you will be able to share the monitor easily with your friend during co-op gaming sessions.
Pros
1080p resolution
Affordable
Cons
How to select the Best Gaming Monitors For Console Gaming:
When it comes to selecting the best console gaming monitor, your take is to identify the top features that will suit your gaming needs and play style. Go through the guide to know the important factors that you should consider to make the best decision for the gaming setup:
Panel type:
When you go to purchase a new monitor, you can find three various LCD panels, including:- TN, IPS, and VA. Every panel type can provide its specific advantages and drawbacks for gamers. Now, let's know in detail about them:
TN:
This type of panel can give quicker response time speed than other panels. If you use TN panels, seeing a 1ms response time in TN monitors is common. This one is ideal for playing fast-paced games. But, these monitors will provide you the worst experience when it comes to talking about color accuracy and narrow viewing angles.
IPS:
Regarding color reproduction and color accuracy, this one offers the best performance. The panel can provide you with the widest viewing angles. This panel is generally recommended for console gamers so that they can achieve the best visual experience. The IPS panel can give you slower response times. As a result, it affects faster gameplay.
VA:
This one is an all-around display option because of providing fast response times, wide viewing angles, & good color accuracy. But it isn't as quick as TN panels. Besides, it is not as good with color accuracy as IPS panels. People looking for an all-around option at a budget-friendly rate can use the panels.
Image quality:
The visual experience is a vital aspect that needs to be considered while playing video games on a console. So, try to buy such a type of monitor which is capable of generating smooth images with awesome color vibrance. These are the specs required to consider for the best picture quality:
Screen size:- This factor entirely depends on the customer's preference. Mostly, gamers like to use a 24-inch display or a 27-inch display. Thus, you can see everything going on in your games without giving so much effort. It is possible to buy sizes on both ends of this range.
Screen resolution:- Suppose you have a PS4 or Xbox One. In that case, you must choose a monitor with full HD native resolution (1920×1080). The Xbox One S, Xbox Series X, PS4 Pro, and PS5 are compatible with native 4K resolution. Whether you have one of these consoles, getting a 4K monitor is recommended.
Color accuracy:- Consoles can easily generate immersive graphics with vibrant colors. If you are willing to capture vibrant colors, buying a monitor with a wide color gamut is necessary.
Gaming performance for console gaming:
Remember that gaming consoles usually do not need that much performance like a gaming PC. Therefore, you will have much wiggle space regarding the monitor's entire gaming performance. In this way, you have to consider the specs, following:
Refresh rate:- The refresh rate of any monitor indicates its ability to refresh the display each second with a new picture. The monitors will be compatible with a maximum of 60 FPS unless you have a PS5 or Xbox Series X. In that case, you may also want a 60Hz refresh rate on your device. Do you have a PS5 or Xbox Series X? Then, you can get 120 FPS. It indicates that you can get the best performance from a monitor with a 120Hz refresh rate.
Response time:- This term indicates the ability of your monitor to change between colors at a fast speed. You should choose monitors having 1ms, 4ms, or 5ms response time for consoles.
Input lag:- Input tag of any monitor indicates the speed at which the monitor displays an action on the controller. You need to find lower input lag when you like playing fast-paced games.
Adaptive sync:– When you are purchasing the best monitor for console gaming, you can see some models which are compatible with Nvidia G-Sync compatibility or AMD FreeSync. This feature can sync the refresh rate of your monitor with a computer's graphics card frame rates.
Connectivity options for console gaming monitors:
If there is a last-gen console, including a PS4, Xbox One, or Xbox One S, choose a monitor providing an HDMI 2.0 port. Generally, the current-gen consoles are compatible with HDMI 2.1. Therefore, buying a model supporting HDMI 2.1 is necessary if you have a PS5 or Xbox Series X.
You can use more than one connection port. People willing to link other devices ( a second gaming console, a gaming PC, or a streaming device) to a monitor, should have extra connectivity options.
It is possible to choose a monitor that is equipped with an audio jack which you can connect with the external speakers. Sometimes, your monitor might not come with external speakers. In that case, you should select a monitor that comes with default speakers. Monitors with default speakers can play all audio from your console.
A curved display or ultrawide gaming monitor:
These types of monitors are very famous in the display technology world for several reasons. While a curved screen looks good, it can generate a more immersive gaming experience.
You can choose an ultrawide monitor delivering a 21:9 aspect ratio rather than the classic 16:9. Whereas most gaming consoles are not compatible with the 21:9 aspect ratio. Hence, you might not wish to buy this kind of ultrawide monitor for gaming on console systems.
The Bottom Line:
Depending on our experience with consoles of the new generation, the biggest games can perform well in lower resolution/high refresh rate. So, choosing a 1080p or 1440p console gaming monitor might not be too outdated like you think in the supposed age of 4K. The higher resolution can give you plenty of benefits with regard to detail & photo quality. Ensure that you don't use ultra-wide monitors or other models that don't come with 16:9 aspect ratio. Consoles are not compatible with those monitors which do not have 16:9 resolutions. So, make sure you check this thing first.
 Frequently Asked Questions:
  Is a computer monitor better for console gaming than a TV?
Computer monitors, which are specially designed for gaming purposes, can perform better than TVs. But the final decision obviously depends on your preference.
Can the PS5 run a 144Hz refresh rate?
It is not compatible with a 144Hz refresh rate. This one can support a maximum of 120 FPS with a few games. That's why buy monitors with up to 120Hz refresh rate.
What is the best screen size for console gaming?
Usually, it is recommended to buy a gaming monitor which comes in between the 24″ and 27″ range. Several competitive gamers prefer the 32″ size for gaming. However, users can have a high-quality gaming experience using all of these screen sizes.