Private messages are meant to be just that- for your eyes only. The iPhone has this feature where you can get all your messages on your phone's lock screen as a notification. What's great about that feature is that you know you've got a message even when you're not using your iPhone. But what's not so great is when you get a particularly private message and you're nowhere near your phone to see it and more importantly to make sure others don't see it as well. This is where you learn how to keep private messages on your iPhone's lock screen private.
What happens at present and How to keep private messages on your iPhone's lock screen Private:
At present by default you get notifications form Mail, Messages, Outlook, Facebook Messenger and Whatsapp all on your lock screen as a preview. The simple thing to do to avoid a particularly snoopy person from reading your messages is to disable them. But then you wouldn't know when you get a message and all in all you'll lose out on a very helpful tool. So what do you do? Let everyone see them by just leaving things as is or another more practical alternative is to learn how to keep private messages on your iPhone's lock screen for your eyes.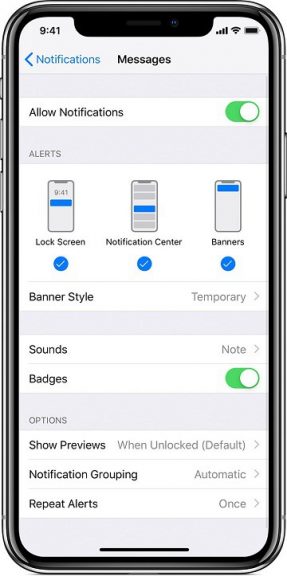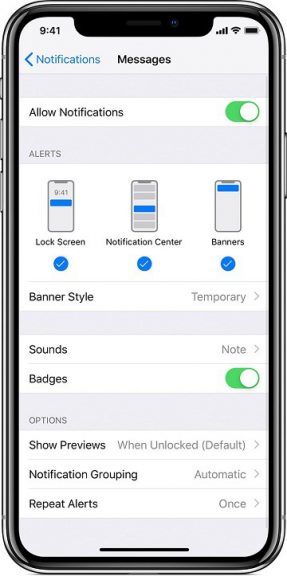 Under the latter option you can see your messages on the lock screen without any peeping toms doing so. How this works is that you can disable previews of the messages that come through as notifications on your lock screen and then use Touch ID or Face ID to unlock the screen to read your messages. This trick helps you read and reply to messages without actually unlocking the iPhone. In fact the iPhone X and newer models since then have this same thing for all apps by default. But if you have backups then the iPhone might probably being showing previews of all your messages.
This does make sense, as for some apps like Facebook messenger, you don't need a biometric authentication to just send a reply which constitutes a thumbs up.
The First step  to keep private messages on your iPhone's lock screen for your eyes
Some time back or back when Apple first launched iOS 10, they also introduced Touch ID where you either pressed a button or just rested your finger on it.  Both methods scanned your fingerprint. At first the resting method was much faster than the button pressing one but now both are equally fast. But what's important for our discussion is only one of those methods.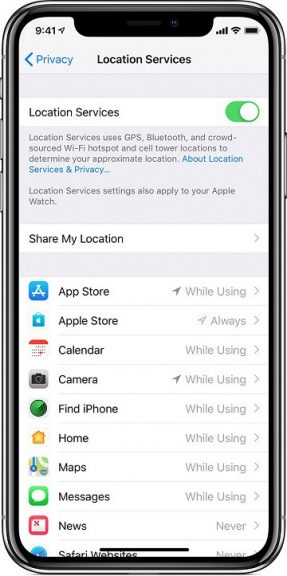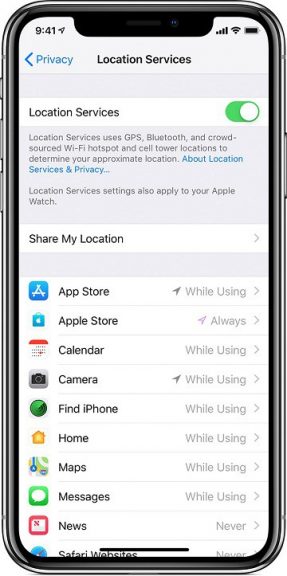 To start the process of how to keep private messages on iPhone's lock screen private, you first have to go to your settings app. Once there go to General and then accessibility. Over there scroll down to interaction and then ensure that the rest your finger option to unlock your iPhone is turned off.
The next Step  to keep private messages on your iPhone's lock screen Private:
The next step in the process is to disable previews to apps. When you do that you just get a generic message on your lock screen every time you receive a message. You can only disable previews of messages from apps that are particularly concerning. Apps such as "Words with Friends" and the news app may not be such a problem area. With iOS 10 you could only disable previews for certain apps but now you can delete previews for all and any apps you like. This is only possible now with iOS 11 and later.
To do this first go into the Notification section in the settings app. Once there you can see under the "Show Previews" section "Always" which you can change to "When unlocked"- to basically disable all notifications at once.
But this is the case for all apps. What about disabling previews for only certain apps? You can do that by going to notifications and tapping on the app you want.On the next screen you can choose to do the same thing. Disable your previews. Continue to do this for all the apps that you don't want peeping toms looking into.
If you have disabled previews for all your apps at once, then that feature will override any single app disabling. You first have to ensure that the notifications option is on for all apps and then go to the apps of your choosing to disable previewing them.
Step 3 in how to keep private messages on your iPhone's lock screen for your eyes
With this step you're almost there. You can now read all your messages on your lock screen without the fear of anyone looking in to see what's there on your lock screen.
On your lock screen with the disabled previews options on, you'll only see "notifications" every time you receive a message. You'll get the app that it is from, who sent it and the actual message won't be seen.
You can then use Face ID or the pressing your finger method to see the actual message. In cases where you would want to reply to the message you can left- swipe and then type view.
This method works not only for the messages that you have disabled previews of but also other notifications that you have received recently.
The only bad thing with this process is that when your face is obstructed maybe with a pair of goggles while snowboarding and such. Then Face ID won't work. Wearing gloves too won't help. So every time you think you won't be able to use this feature you can always go back to settings and change it.
With touch ID you won't be able to just look at your lock screen and get all your private messages like for Face identification. It might take a few more steps than normal but in the end your private messages remain private and for your eyes only. This then concludes your guide to how to keep your private messages on you iPhone's lock screen private.