In the world of mobiles, those models that cost about $1000 always draw our full attention, the result of which we forget that cheap mobiles still exist in the market. These cheap models are often overshadowed, but it never indicates that the mobiles are bad. In fact, you can get many good mobiles with a wide range of features under $200. Due to the availability of excellent features, there is no need to underestimate the devices. So, there is no need to invest too much money in expensive Smartphones. If you plan to invest around $200 for a phone, this article on best budget Smartphones under $200 is for you.
What's the best phone for under $200?
 Phones that cost $200 before any discounts are those models that have minimal features and many compromises.
Best Budget Smartphones under $200:
Samsung Galaxy A14 5G:
This model is the latest upgrade to Samsung Galaxy A13. Along with coming with some enhancements, the smartphone has One UI Core 5 user interface. Samsung Galaxy A14 5G is powered by the MediaTek Dimensity 700.
It includes up to 8GB RAM & 128GB storage space. This smartphone is the best choice if you are looking for a model to handle gaming demands easily. The device comes with a plastic build.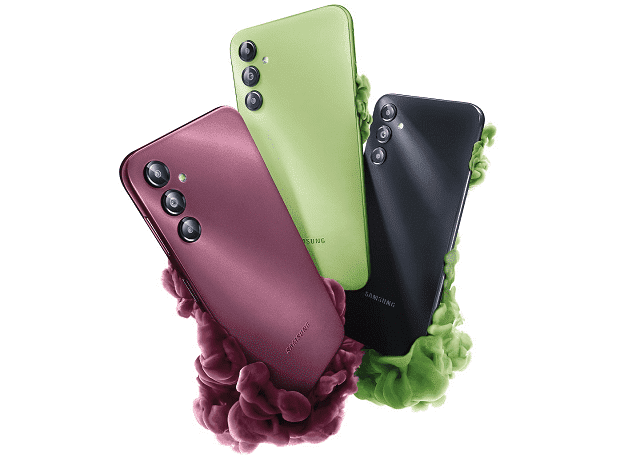 There exists a headphone jack & a loudspeaker. The mobile is equipped with a PLS LCD. It has a side-mounted fingerprint scanner and a face-unlocking method. While the primary camera is 50MP, the selfie camera is 13MP. Both cameras record 1080p videos with cameras. This one comes with a 5000mAh battery and caps at 15 watts of quick charging. 6.6 inches is its display size. Whereas the battery power is 5000mAh.
Samsung Galaxy A13:
Galaxy A13 is the most recent model launched by Samsung at an affordable price. This mobile includes many features. Although this one is an entry-level device, it is equipped with a 6.6-inch Full HD LCD screen that can offer a decent display experience. It is made of premium plastic that is not impressive for all.
The camera module is the major feature of the Samsung Galaxy A13. This module aims to embed the sensors in the shell. This model is equipped with 4 photo sensors which can be found on the back of the phone. These sensors are: a 50-megapixel wide-angle, a 5-megapixel ultra-wide-angle, a macro lens, & a 2-megapixel depth sensor. Although the images that will be produced by the model are not exceptional, these are decent. The mobile can shoot Full HD videos at 30 frames per second.
It is powered by the in-house chip called Exynos 850. There exists 4 GB of RAM. Although the performance of your mobile isn't mind blowing, it is enough for regular use. It has an impressive battery life, and all credits go to the 5000 mAh battery supporting 15 W charging. This battery has the power to last for a day & a half under normal usage conditions. It is good to go if you want a mobile that lasts long hours without charging.
Try this model, if you want to buy a Samsung device. This one is perfect for those who don't want top-quality features. It is one of the most budget-friendly devices available in the market. This mobile can easily meet basic user needs, like browsing the web, social media, or making calls & texts.
Motorola G Power (2022):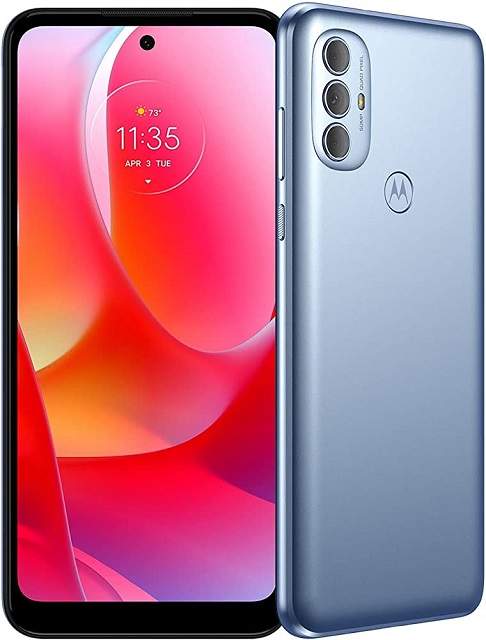 This exceptional smartphone comes with a powerful 5,000mAh battery and the power that comes from the battery capable of lasting two days. The design of this model is quite good because it includes a punch-hole camera. Additionally, there is a large 6.6-inch LCD.
The phone has a good MediaTek Helio G37 processor, 4GB of RAM & 64GB of storage. Besides, there is a triple-camera system featuring a 50MP main shooter. With the help of this shooter, it is possible to take beautiful images. There exists a headphone jack & a MicroSD card slot. Its base version retails for $199.99. However, sometimes it can be available with a discount, making it one of the best budget smartphones under $200.
Android 11 is already preloaded on this smartphone. It is expected that it will have an updated Android 12 and two years of security patches. Its refresh rate is faster than its predecessor, which was 60Hz. The company moved the fingerprint scanner from the side power button to the rear button.
Blu V91:
It comes with a 6.5-inch display featuring 720 x 1600 pixels resolution. The model has an IPS LCD capacitive touchscreen display making it one of the best budget smartphones under $200. It has an Android 10 OS. The internal storage capacity is 128GB, whereas the size of RAM is 4GB. One of the benefits of the smartphone is that it comes with a 5000mAh battery.
Motorola G Stylus:
It features a Snapdragon 678 processor along with 4GB of RAM. The combination of these two features is more than enough for regular work. While the apps load rapidly, switching between the apps can feel so swift. You can find some minor hitches & slowdowns when you go through media-rich apps such as Twitter. If you are searching for a mobile under $200, you can choose this option. It is equipped with Android 10 & an upgrade to Android 11.
Nokia G20: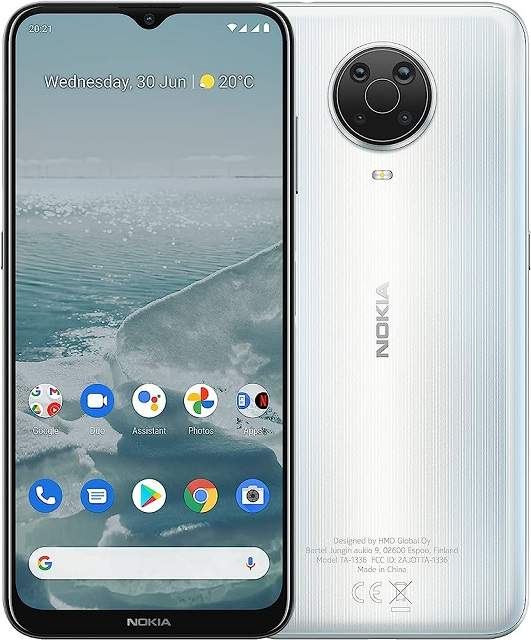 The HMD Global Nokia mobile is equipped with several exciting features in this price range. This smartphone comes with a 6.52-inch display & an exceptional 48MP camera setup. Besides, the mobile is good to use in terms of battery life, 5,050mAh unit.
This one of the best budget smartphones is well built and equipped with a strong MediaTek Helio G35 processor. The phone has 4GB of RAM & 64 or 128GB of storage. In addition, it includes a MicroSD card slot, a headphone jack, and dual-SIM support. Although we recommend buying this smartphone, the issue is the mobile is unavailable with a carrier plan in the US.
It is equipped with a non-removable Li-Po 5050 mAh battery. Its charging power is 10W. This model has an octa-core MediaTek Helio G35 processor & a PowerVR GE8320 GPU. It comes with a wide 48 MP, an ultrawide 5 MP, a macro 2 MP, & a 2 MP (depth) sensor on its rear side. There exists an 8 MP wide camera on the front.
Apple iPhone 8 (Unlocked):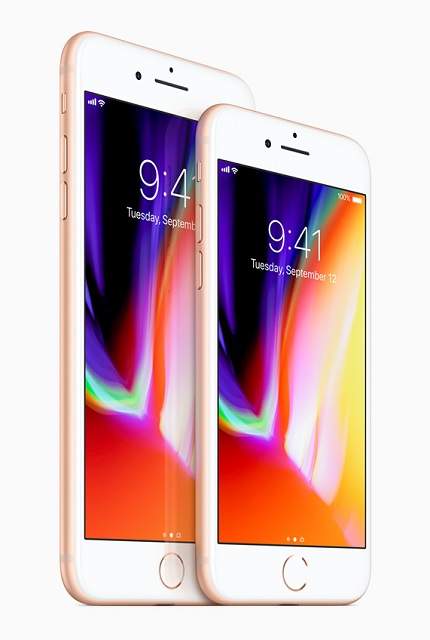 It is one of the best budget smartphones under $200, with a 4.7-inch display. If you plan to invest your money in True Tone compatibility, this one is a great option. This feature is capable of changing color temperature along with the intensity of the room's ambient light to deliver the utmost experience. People can access the 3D Touch & P3 broad color support for an expanded palette of colors.
OnePlus Nord N200 5G:
The phone has a 5G connectivity feature that makes it exceptional in the list. Its cameras are similar to those on the Nord N100. However, its front camera has a 13MP sensor which is better than the 8MP sensor on the rear.
Based on performance, the smartphone is equipped with a Qualcomm Snapdragon 480 5G chipset opposing the predecessor's Qualcomm Snapdragon 460 processor. On the N100, the Adreno 610 processor is replaced by the Adreno 619 processor. IPS TFT LCD is its display type. The operating systems used in this smartphone are Android 11 & OxygenOS 11.
 TCL 20 SE (Unlocked):
This model includes a 6.82-inch IPS LCD capacitive touchscreen display with 450 nits (typ). While the screen has 263 PPI, its resolution is 720 by 1640 pixels. Android 11 + TCL UI is the OS of TCL 20 SE. A non-removable Li-Po 5000 mAh battery is used to power it. It comes with sensors including fingerprint (rear-mounted), accelerometer, gyro, proximity, and compass.
Samsung Galaxy A32 4G Version:
There exists a quad camera having 64 MP (wide), 8 MP (ultrawide), 5 MP (macro) & 2 MP (depth) sensors on the rear side. You can use a 20 MP (wide) front-facing camera to take selfies & film videos. This model was released in the previous year. It has 4 GB, 6 GB, and 8 GB of RAM. On the other hand, the internal storage capacity is 64 GB & 128 GB. It includes a 6.5-inch IPS LCD capacitive touchscreen featuring 720 x 1600 pixels resolution.
Samsung Galaxy A12:
Have you ever thought about purchasing new mobiles for $179 only from Samsung's Galaxy A series? The appealing price of the mobile draws the attention of most buyers. Although it consists of cheap materials, it is equipped with many specs.
The phone includes a 6.5-inch LCD as well as a 5,000mAh battery which lasts long. The MediaTek P35 processor makes the Galaxy A12 very powerful. If you want a model for handling regular tasks, try this model. However, the drawback of this mobile is its RAM capacity of 3 GB and storage of 32GB ( expandable). There exists a headphone jack that you can get in other mobiles mentioned in the list of best budget smartphones under $200. Do you want to take some good photos? Then, its 48MP main camera can easily produce good quality photos even with punchy colors. It is a great choice for those who are fans of Samsung's One UI.
Motorola Moto G Fast:
Although the phone is a year old, it still holds its position in the market. It comes in a modern design. Therefore, there is nothing to worry about how old it is. The product comes with a good 6.4-inch LCD & a 4,000mAh battery. It is a great choice if you want the best processor in smartphones under $200. This one has a triple-camera setup and a 16MP main camera, using which you can take beautiful pictures.
The model has only 3GB of RAM & 32GB of storage which are the drawbacks of the product. The storage can be expandable, whereas the mobile includes a headphone jack. In recent times, the mobile retail for $200. However, you can get this at a discount.
Motorola Moto G Pure:
This phone model is Motorola's new entry-level mobile which can be worth buying at a $159 price tag. What makes Moto G Pure special is that it includes a 6.5-inch display. It also has a 4,000mAh battery which lasts up to two days on a single charge. This one comes with a MediaTek Helio G25 processor indicating that this one is not the best performer. It has 3GB of RAM along with 32GB of expandable storage. Along with this, this model comes with a 3.5mm headphone jack & a rear-mounted fingerprint scanner.
If you are a fan of daylight photography, you must use the 13MP dual-camera system. This one includes a 5MP selfie camera. In terms of the price, the model is  equipped with good specs. This mobile is an excellent option for your grandparents & young kids. However, you can use this as a backup or second mobile.
Redmi Note 11:
Nowadays, the price of smartphones has become very costly. So, Xiaomi launched the Redmi Note 11 series. It is a budget-friendly choice for people unwilling to invest too much for a smartphone. The price of the mobile begins at $199. The best thing is this model is equipped with such features which are often found in expensive phones.
It comes with a very simple design. While it is comfortable to hold, the model has a classic look that will not go out of style. It is equipped with a 6.43-inch OLED screen that can showcase content in Full HD+. This exceptional feature in this price tag makes the model quite impressive. The model has a 90 Hz refresh rate allowing the display to perform smoothly. Moreover, the display is quite responsive.
This smartphone can deliver awesome performance due to the ‌Snapdragon 680 processor, even when you play games. Due to its quick response, you can go to other apps and return to them without any lag. What makes the model unique is its battery life. The 5000 mAh battery power allows the model to last on a single charge for two days. The 33W fast charge feature indicates that you can get the charge 100% in 75 minutes.
Pros and Cons:
Although many advantages make you sure that Redmi Note 11 would be a great option, it can fall short in some cases. For example, it features a good camera but is not exceptional. If you want to take basic photos, you can use this. But the model can't compete with the cameras which other expensive smartphones have. In this price tag, it is to be expected. In addition, the MIUI 13 software isn't without its faults. Xiaomi is popular for updating software regularly. Therefore, if any issue happens in the future, these can be fixed.
Above all, we can say that the mobile is a good model at this cost. It might not have all the features which most expensive smartphones have. But this one is the best option at this price tag. An impressive display, exceptional battery life, and great performance make the phone awesome. So, for those who need a smartphone at an affordable price, the Redmi Note 11 is worth considering.
Redmi Note 10S:
The solid battery life makes the model exceptional. Due to its 5000 mAh battery, the model lasts almost two days on a single charge. So, people who are on the go must try this model. The smartphone supports 33W fast charging, indicating that it will be charged quickly when necessary.
Regarding performance, the MediaTek Helio G95 processor has done its job very well. It is able to run demanding apps such as Fortnite at high graphics settings. Although in a few situations, you can experience some delays, this mobile is quite responsive and capable of handling all activities easily.
If it comes to talking about display, the model includes a 6.43-inch AMOLED screen providing a Full HD resolution & a refresh rate of 60Hz. It is a great option if you want a model for regular use. Moreover, this mobile offers good brightness & clarity in various lighting conditions. Its design is well thought out, with the form factor offering a comfortable grip.
But it has a few limitations you must keep in mind regarding the Redmi Note 10S model.
Its camera quality is lacking a bit, especially in low-light conditions.
However, this one is an awesome choice for those who need a smartphone at an affordable price. Although a few minor disadvantages exist, it is good overall, making it an ideal choice for many consumers.
Redmi 10:
Xiaomi has been providing affordable devices that are value for money. Redmi 10 is the latest offering of Xiaomi for under $200. It is a smartphone that has drawn the attention of multiple consumers who are looking for budget-friendly models.
Its display includes a 90 Hz LCD panel providing contrast colorimetry. The mobile could offer higher brightness, but it isn't a major drawback. Its audio system can surprise you easily. The two speakers of the model allow for rare stereo rendering at this price range.
The device runs the MediaTek G88 SoC offering a complete fluid system. But the model can not offer great performance when it comes to handling games. However, it is equipped with a 5000 mAh battery that offers good autonomy of up to a day & a half. If you want fast charging, it will take about two hours to fully charge the mobile.
The phone comes with four sensors. But the major one will stand out because of its correct daytime rendering. Although it doesn't have the best camera, it performs well. We can say that the mobile has stood out to our expectations. It can provide a balanced experience without major flaws. Redmi 10 is the ideal mobile for those who want to purchase smartphones at affordable prices.
If you are looking for a smartphone without compromising quality, the Redmi 10 is probably the best choice. Although it is not ideal, it can deliver a good value for money. This model can offer a decent experience without requiring you to spend too much money.
Realme 9i:
This one is a more budget-friendly version of the Realme 9. Therefore, if you want a mobile on a budget, then it must be considered. This model has a 6.6-inch Full HD+ LCD panel reaching up to 90 Hz. Although the screen cannot deliver the best performance in its category, it can still draw the attention of many people at this price tag. Realme 9i has a lack of brightness.
Regarding connectivity, the model includes many features which must be mentioned. First of all, a headphone jack exists, which is almost a rare feature in the industry of smartphones nowadays. Moreover, it has a microSD card slot that offers extra space you can use when you need.
It includes standard Snapdragon 680 backed up by 4GB of RAM & 64GB of storage in the base version. Hence, you must know that this one is the 4G version. The 5G version comes with a Dimensity 810 chip. The battery life of the model is similar to its competitors. On a single charge, it can last more than 10 hours of screen time. The mobile charges at an impressive 33W. Therefore, you can get a full charge in less than 1.5 hours.
Now, we can say that the camera is perfect as the main sensor of 50 MP can deliver excellent performance under good lighting conditions. Although this isn't the most powerful feature of the mobile. People who prioritize photography might have to consider other things. Although this one isn't the best one on the list, it still has the potential to draw people's attention at this price tag. You must appreciate its remarkable fast charging capabilities & microSD card slot facility.
Samsung Galaxy A03S:
This model is available at $160 (roughly £130, AU$240). If you want a smartphone with many features on a tight budget, then Samsung Galaxy A03S is one of the best options in the market. People who want to handle their essential tasks can use this. It has a 6.5-inch screen that offers 720p resolution that is really good for reading the news, watching videos, as well as playing games. Although you may experience a performance lag, this model's versatile character is impressive. The issue is with the storage, which is only 32GB that fills very quickly. So, if you want to purchase a mobile, you should use a microSD card for extra storage. The company supports the mobile version with at least four years of security updates. Regarding software, we are unsure about the number of scheduled Android versions. However, the mobile is equipped with Android 11.
Samsung Galaxy A02S:
It was launched in late 2020 and is still available on Samsung's website with some wireless carriers. The price of this model is $130. It uses Android 10, and later it received an update to Android 12 with Samsung's One UI 4.1. In the Samsung Galaxy category, this version's price is the lowest. However, security updates & continued software should give buyers feature refinements as well as protection from vulnerabilities.
This smartphone doesn't include a fingerprint sensor. Therefore, you need a security PIN or pattern to keep this mobile secure. It has a microSD card slot that used as an additional storage. Besides, it comes with a headphone jack and a large 6.5-inch 720p screen. This phone is a great option if you need a mobile-only for phone calls, texting, and taking the occasional photo.
Moto G Play (2021):
It has been the king of the sub-$200 category. Although it has made a few feature compromises to fit in the price tag, it is still a good option. This one is a better option than the Moto G Play (2023) though the 2023 version is the newer one.
It has a 6.5-inch, 720p HD+ LCD display. You can enjoy a decent performance because of the bezels and a small water drop notch. If you want to buy a model to watch videos or play light games, try this one. However, you may find more downgrades with the 13MP + 2MP dual rear cameras. It includes a fingerprint sensor located on the rear in the Moto logo. This smartphone comes with a headphone jack & support for more storage. It is equipped with a 5,000mAh battery. Additionally, you can find support for every U.S. carrier. Its 3-day battery life is excellent due to the lower power processor & lower resolution display.
The company has confirmed that there will be only one big platform update, Android 11, which is the largest drawback of the company. Motorola will offer two years of quarterly security updates. It makes sure that the model is safe to use for another few years.
Moto G Power (2022):
This model comes with the best camera in this price range that allows you to take crisp & clear images throughout the day. It can even offer quality pictures in low-light situations. This model is quite impressive which is available under $200. Its macro camera is also high-quality, allowing you to zoom objects.The battery can last upto three days. It is compatible with only 10W charging.
How to choose the best budget smartphone under $200:
Are you on a tight budget? Then, you might realize that it isn't simple to purchase a smartphone under-$200 category. Usually, mobiles under this category are almost similar. But the problem is that you don't know which brand is reliable and what features to look out for first.
In this price range, you can't get a smartphone that is not made of plastic. If you want, spend more money to get an expensive phone body. In this budget, you can easily find mobiles with a standard HD display, called 720p instead of a full-HD 1080p or higher resolution. However, here are a few models, such as the Samsung Galaxy A13, which are capable of providing a 1080p display.
Many people like the lower resolution. First of all, most smartphones that are available at this price range, do not include a powerful processor. Due to the absence of additional processing power, the higher-resolution display makes the mobile laggy. Secondly, a lower-resolution display keeps the battery lasting for a long time on a single charge.
Moto G Play (2021) is a great instance in this case. This smartphone includes a lower-spec Snapdragon 460 processor & a 720p display. Once you charge the model, it lasts up to three days.
Smartphones in this range generally come with 3-4GB of RAM, perfectly suitable for lower-resolution displays. When you have a smartphone with a lower-power processor, you will be unable to multitask. Therefore, you don't get too many benefits despite having a ton of RAM. However, sometimes, additional RAM could make the mobile faster a little bit. The virtual RAM technology of Samsung lets you use a small portion of a microSD card to create extra RAM.
Are cheaper phones worth it?
When you buy smartphones under $200, you need to focus on the essentials. It indicates that you must make a few compromises. These mobiles allow you to make phone calls, text, video chat, browse the web, run most Android apps, etc. You must not expect NFC for mobile payments, 5G connectivity, etc.
These mobiles work properly and can be a great choice if you want a good communication device. Whereas these models come with such features that are not so easy to find in the more expensive phones. For instance, these include an included charger, a headphone jack, & a microSD card slot for extra storage. But, if you want a smartphone that needs to go beyond basic communication, you should go for mobiles under $300 or phones under $500.
Conclusion:
Do you change your mobiles every 2-3 years? If you are unwilling to spend all your money on a smartphone, you will be glad to know that several options are in the market. A few budget smartphones under $200 with a set of features are mentioned in this article. Nowadays, cheap mobiles are becoming better than ever before because of their modern design, big displays, amazing battery life, etc. However, you can go buy these cheap mobiles for older relatives, or if you have kids. As these kinds of people need such a phone that will just work and can last on a single charge.
Frequently Asked Questions
Which smartphone is best on a low budget?
These are the Best Budget Android mobiles:-
OnePlus Nord N20 5G.
Samsung Galaxy A14 5G.
Google Pixel 6a.
Samsung Galaxy A03s.
What is the best Xiaomi phone under $200?
Redmi Note 11 is the best Xiaomi mobile under $200.
What is the cheapest and best quality phone?
The names are as follows:-
Samsung Galaxy A53.
iPhone SE (2022)
Google Pixel 6.
OnePlus Nord N20 5G.
Moto G Fast.