In this, modern world Smartphones often changes due to the current trends. Now, if you are wondering about the present Smartphone trends and curious to know about best Smartphones to buy in 2018. Then you should have a glance at them in these 15 best android phones in December 2018 post.
This post has specially compiled for Android phone users. Although when it comes to the best phone, surely most of us look around the iPhone. However, if you are not a fan of the iPhone? Then you will love these 15 best Android phones to buy in December post.
The best android phones, which I have mentioned on this list, are taken into consideration by many factors. I am sure most of you will love this list of best android phones in December 2018.
So, just go through the list of 15 best android phones to buy in December 2018.
Here is the list of 15 Best Android Phones in December to Buy
1. Google Pixel 3:
Google Pixel is one of the best android phones that you can buy. This Smartphone has everything that you need and it's simply superb in performance. The New Google Pixel 3 isn't just a Smartphone but it is a personal assistant as well. It comes with hell lot of pre-installed features with Google Assistant that are useful in our day-to-day life. You will love this mobile with the pre-installed apps and you can do pretty much with it by just instructing "Google Assistant".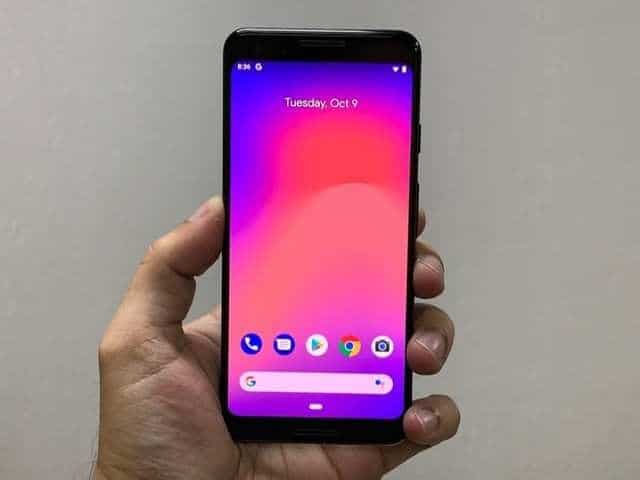 You can quickly play music, take a selfie, set alarm, browse the net, and call others and much more without even touching your phone. Along with these, the best feature of Google Pixel is its "Google Leans". If you are an avid shopping lover then you will love this tool. With this app, you can point your camera and know where you will find that product online. Or you can spot an even learn about the place and its details as well.
Other special feature is Google Playground; here you will step up to the completely new level. You will experience powerful Augmented Reality in the Google Pixels 3 Interface. Along with that, you will have promising performance, reliable security. Google Pixel is powered with Snapdragon 845 processor that has 64 Or 128GB Variants.
2. Samsung Galaxy S9:
If you love to use Samsung mobiles, then Samsung Galaxy S9 is one of the best mobiles you have to take. There is no doubt of saying Samsung Galaxy S9 is one of the best phones of the year in Android Phones. This particular device has some excellent features which are helpful for android users. Samsung Galaxy S9 offers excellent all-around experience, and its design looks absolutely splendid.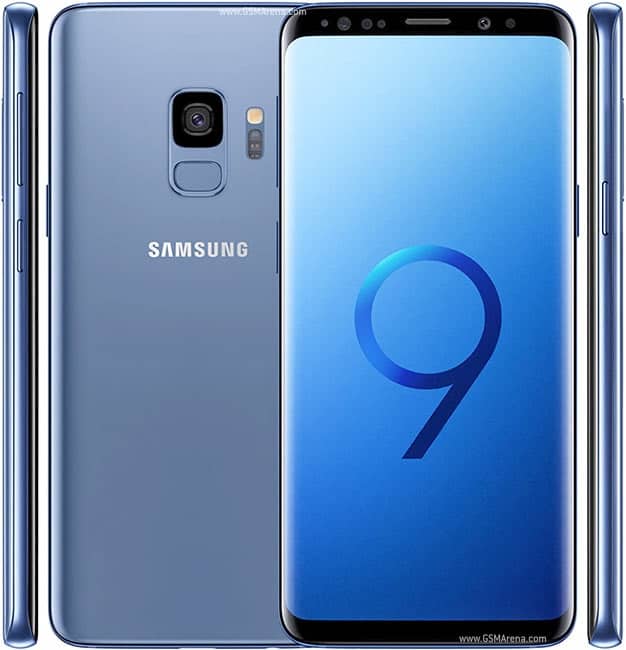 The hardware and software are suitable for this Samsung device. If you strive to get more than Galaxy S9 then you can take Galaxy S9+ for that you have to spend a bit more. For S9+ you will get a bigger screen and an Extra camera and rest all appear to be the same.
Although Samsung Galaxy is one of the best android phones in 2018. There is still a scope of improvement in camera and biometrics and other minor areas. But when you have a glance at the overall performance, you can really place this model in top 2. This can surely stay in this 15 best android phones in December post.
3. Oneplus 6T : (6/128GB $549 | 8/128GB $579 | 8/256GB $629)
Dreaming about the best android phone, you should buy for this Christmas? Then think about Oneplus 6T, it is one of the trending Smartphone which you can buy this season. You can simply buy this phone with the headphone jack as well. You will have an on-screen fingerprint sensor, along with extensive battery life and better speakers as well. Definitely, this device is worth to buy on Christmas deals.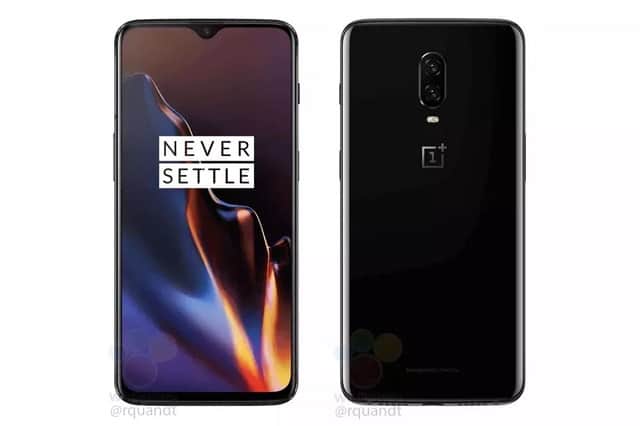 The long screen and large display are just stunning to look. Apart from that other significant aspect of this mobile is its dominant performance. I just loved it and hoped you all would love them as well. The Dual cameras in this device are more than capable of taking stunning images. The Price of the device is one this which attracts most of the user to buy this excellent device.
4. Huawei Mate 20 Pro:
As we see the list of best android phones in 2018, I should mention The Mate 20 Pro on this list. I'm saying that because Mate 20 Pro is an excellent phone with outstanding features. The Camera Experience of this phone is just amazing, and it definitely grabs many eyeballs around it.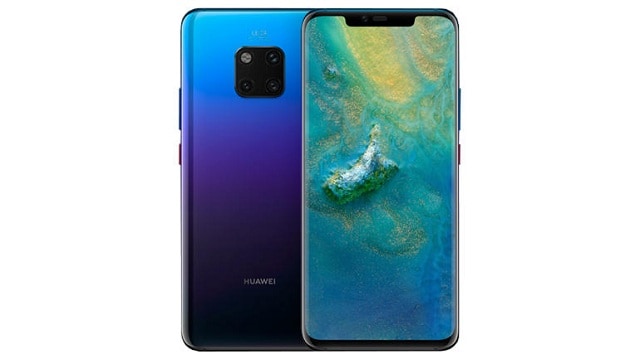 You can just say this phone is an all-rounder because of its features like super fast charging, high-quality screen, long lasting battery life. Although this mobile has some unique features, still it has some small niggles which might break the interest for most of the people.
5. Samsung Galaxy Note 9:
This is another fantastic device which you should use in 2018. Samsung Galaxy Note 9 has everything you need, and it is one of the best android phones from our point of view. This special phone can basically do anything, and it is a 6.4ich Super AMOLED display screen. Along with that, it has got a fast processor inside QUALCOMM Snapdragon 845. Along with that, it has 6GB to 8GB of Ram. The general onboard storage of this Samsung galaxy note 9 is (128GB or 512GB).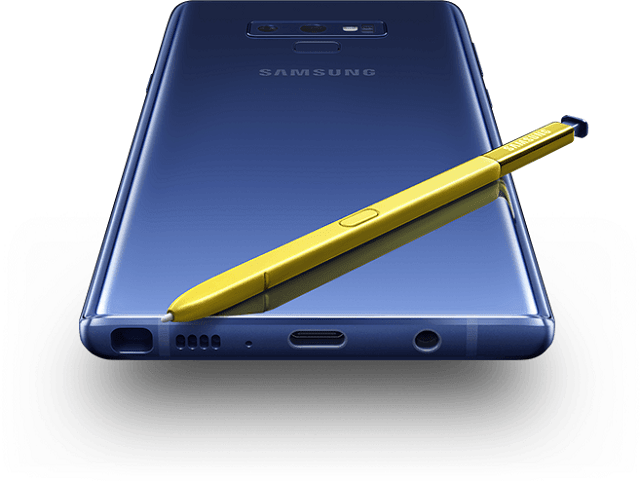 With this attractive device, you can take stellar pictures. This special device has embedded S-pen which adds the functionality including the remote control support. The Battery of this phone is excellent because of its 4000mAh battery. But it is somewhat expensive but it worth it.
6. Huawei P20 Pro:
When you are dreaming about the best android to buy in 2018, then you should definitely check out Huawei P20 Pro. I'm saying this just because of its amazing features and stunning looks. Although there are some niggles like other device but surely this is one of the best android phones in 2018.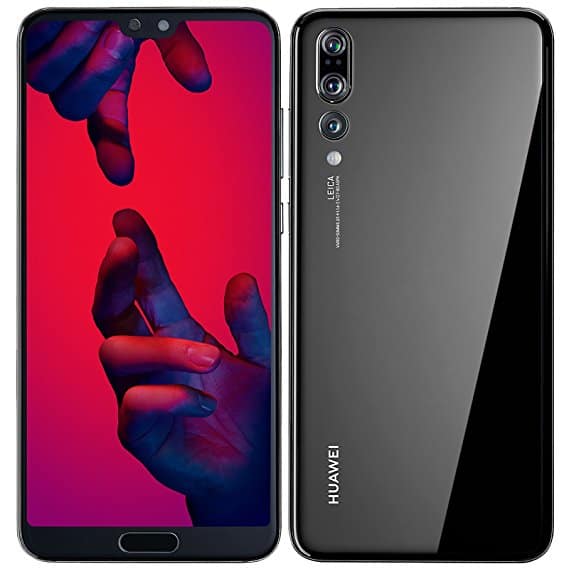 This phone really doesn't have 4k video, no wireless charging or no headphone jack but it has something special you love that is non-other than its camera.
P20 Pro has an excellent camera with long lasting battery life along with dual SIM Slots. Apart from these, you will have a gigantic screen as well. This is one of the best android phones you should buy on this Christmas deals.
7. Xiaomi Mi 8 Pro:
Xiaomi is another favorite brand which has released some excellent models for mobile phone lovers this year.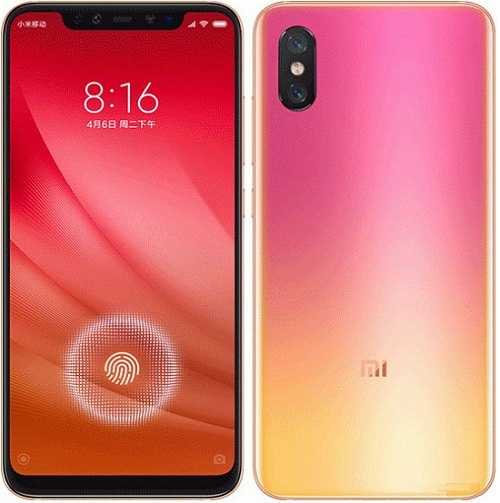 The recent release Xiaomi Mi 8 Pro is one of the best and incredible phone to buy at a better price.
You'll simply get no other phone at that cost with that much powerful features. Its robust performance and its decent camera will amaze everyone. ALong with that, you will love its fingerprint sensor and cool design of the phone.
8. LG V40 ThinQ:
This is another model which attracts most of the android users towards buying it. The attractive design and outstanding headphone jack with full waterproofing will simply make you fall in love with this incredible phone.
LG V40 ThinQ is having a better display and has wireless charging feature as well. Apart from these, the performance of this device always stands out from the other android phones.
Although it is having all the features users love but it's very expensive and this factor might be enough to pull out users from the shop.
If you strive to try, then you can always try this awesome mobile.
9. Nokia 7.1:
Are you a fan of Nokia devices? Then you should be trying Nokia's new model Nokia 7.1.
It is one of the best budget android phones you can in this huge smartphones market. This is having ultimate features which are loved by lots of users. Nokia comes with a Qualcomm Snapdragon 636 Processor and has 64GB of internal storage capacity.
The display is good with HDR Screen with the resolution 2,220 x 1080p. Camera and battery life of this phone is better than most of the budget mobile phones. So, you should really try this phone.
10. Google pixel 2 XL:
Google has done a great job in designing Google Pixel Phones. This is one of the coolest and attractive models of Google Pixel 2.
It has everything you need along with the special google assistant app which you will have in Google Pixel 3. Along with that, you will have a beautiful camera and a long-lasting battery life with good performance in this model. But, this model is little ineffective when compared with its latest Google Pixel 3 model. This is surely one of the best android phones in December 2018.
11. Asus Zenfone 5z:
Asus is one among of the best android phone companies. The latest product from this company is Asus Zenfone 5z. It is one of the incredible phones which has some excellent features similar to the other phones with a much better price.
The best part you will like about this phone is its decent price and its performance — this enough for you to make your mind to buy this budget device. This is one of the best android phones in December.
12. Honor 10:
Honor is one of the growing brands in India. It has attracted most of the mobile lovers towards it with its killer design and the stellar performance of their new model honor 10. This phone comes with HiSilicon Kirin 970 SOC, and so its performance is always stable, and it is one of the best budget phones.
It offers most of the features which are provided by other great devices. So, you can definitely try this mobile and it can also stand a chance to be in Best Android Phones in December 2018 list.
13. Samsung Galaxy S8:
I have already mentioned about the Samsung Galaxy S9 and Note 9 Devices now another model that is currently trending in India is its Samsung Galaxy S8.
It has some great design like the other two models and has a good performance like them. Only problem is Samsung Galaxy S8 is comparatively low when compared with high-yield devices.
14. Motorola Moto G6:
When I say about Motorola, I strive most of you might not be shocked because it is one of the best companies which has launched lots of best smartphone devices which are loved by thousands of people.
Motorola Moto G6 is yet another hit model from the company. It has some best features and can collide with other devices as well.
If you love to try budget phone with ultimate features, then this is one of your best options. So, this can stand in this Best Android Phones in December 2018 list.
15. Sony Xperia XZ3:
Do you love taking photos and strive to get the best phone to take fabulous pictures as you do take in Professional Cameras. Then you should be trying the Sony phone.
We all know that Sony is well known for its professional camera. So, SONY has done a great job in launching its all-time best Smartphone model Sony Xperia XZ3.
This is one of the best devices you can use to take stunning visuals. Sony Xperia has OLED display and has some excellent performance as well.
But, it has some drawbacks in its software side and some issues with battery life as well. So, it should consider this phone as an option to the camera only.